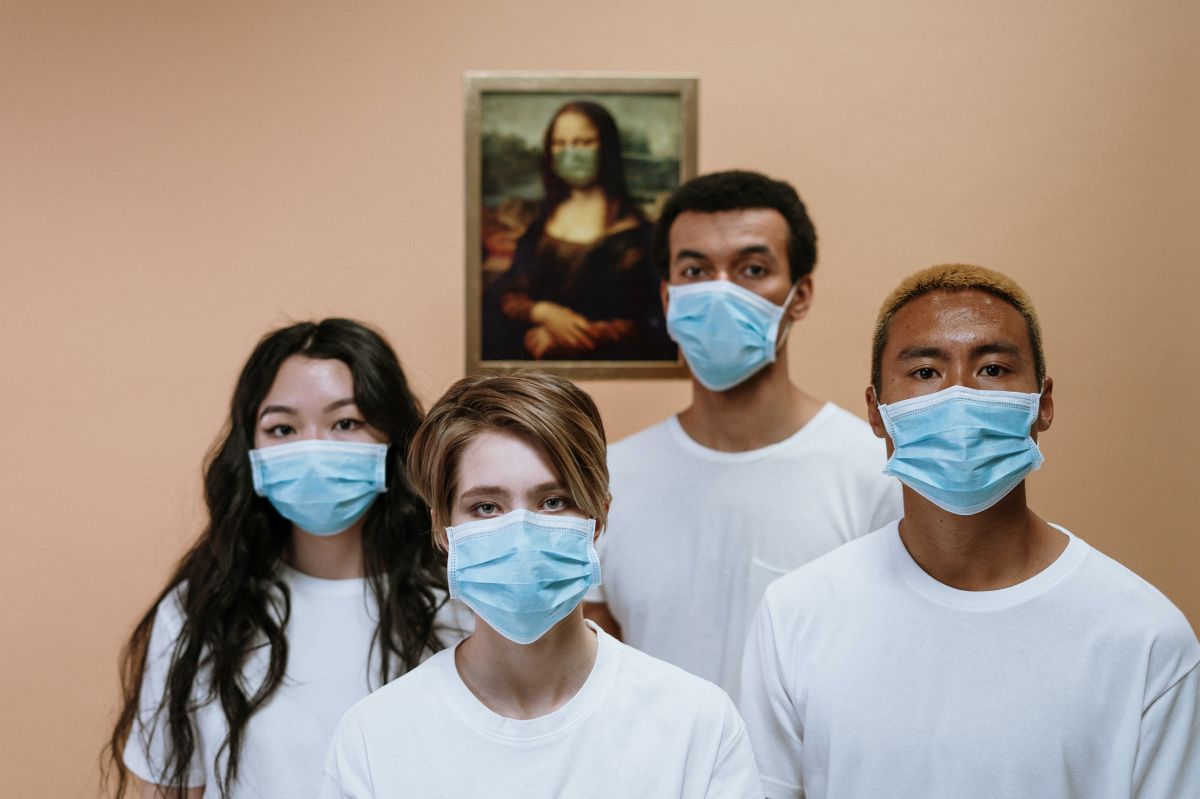 From the beginning of the coronavirus pandemic, Americans African Americans, Native Americans and Latinos have been more affected than Whites and Asians, as it ended the lives of a greater proportion of these groups, revealed a study by the National Cancer Institute (NCI).
The Institute notes that people from these groups were more likely to die from any cause, Covid-19 and others, than whites and Asians.
The team relied on data from death certificates from the United States Centers for Disease Control and Prevention (CDC) and population estimates from the Census Bureau to compare excess deaths by race, ethnicity. , sex, age group and cause of death from March to December 2020 with data from the same months of 2019.
According to the analysis: "It is estimated that between March and December 2020 there were 2.88 million deaths. Compared to the number of deaths expected from 2019 data, there were 477,200 extra deaths during this period, with 74% attributed to Covid-19 ″.
Compared to white men and women, age-standardized Covid-19 deaths per 100,000 people were at least 2 times higher among African American, Latino, and Native American men and women Americans/Alaska Natives.
"Focusing only on deaths from Covid-19 without examining the total excess of deaths, that is, both deaths due to causes not related to Covid-19, and those that do, can underestimate the true impact of the pandemic"Said Meredith Shiels, Principal Investigator for Infections and Immunoepidemiology at NCI, who led the study.
"Compared to white men and women, the excess non-Covid-19 related deaths per 100,000 people was 2 to 4 times higher in African American, American Indian / Alaska Native, and Latino men and women, including deaths related to diabetes, heart disease, cerebrovascular disease (cerebrovascular accident) and Alzheimer's disease ".
The excess deaths in 2020 resulted in a substantial widening of racial and ethnic disparities in all-cause mortality from 2019 to 2020, the study revealed.
"These data reveal the profound impact of lifelong inequalities"Shiels said. "It is possible that the fear of seeking health care during the pandemic or the misattribution of causes of death from Covid-19 are responsible for the majority of excess deaths not related to the disease."
"The United States has recorded deep racial / ethnic disparities in Covid-19 cases, hospitalizations and deaths since the beginning of the pandemic, "the research team wrote.
You may also like:
Latinos in the United States are optimistic after Covid-19 pandemic
What Latinos Should Pay Attention to About Biden's Coronavirus Plan (Podcast)
Newborn African American Babies in the US Are More Likely to Die Than Whites

eldiariony.com
Eddie is an Australian news reporter with over 9 years in the industry and has published on Forbes and tech crunch.