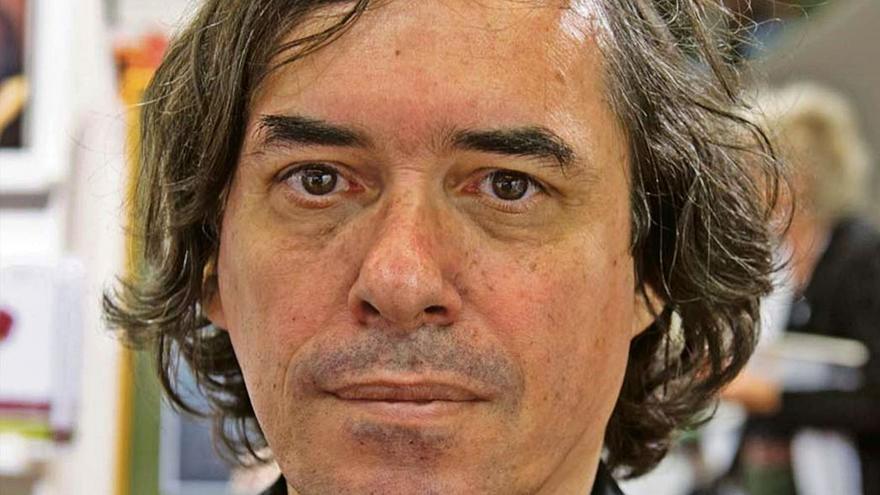 Those who say they know about this say that poetry is the supreme art of capitulation. The phrase, understood as an apothegm, suspicious trifle or simple occurrence of the writer, may sound bombastic and, in fact, perhaps it is, but that does not mean that it may entail, in the best of cases, an accurate social diagnosis. Or, rather, what concerns us, a lyrical and social diagnosis (what is correct or not is reserved for the less demanding or directly more wheezy palates). The point is that the phenomenon is repeated as an inevitable syndrome in the history of literature, unleashing, moreover, the enthusiasm of the lapel and paratext writers, which is the closest thing there is in the world of books to these mothers. devouring children who often indulge in filial defense in the gathering on the landing. An author, let's say, to be more precise, a successful author, who is, at the same time, the owner of a dazzling prose, is challenged, as a successful author and owner of a dazzling prose, for his relationship with poetry. . And lo and behold, what everyone thought happens, that the prose writer questioned was also in his youth an unrepentant poet who wrote supposedly sublime books of poetry that he later threw away or published on marginal labels for fans of Gothic music. And whose volumes, their editors, perhaps also the devouring mothers, persist in automatically recovering, even if it is only to hold an old corpse, a fetish in the hands of bibliophiles that could well be replaced by a typewriter equipped with drops sweat or the left arm of tortoiseshell glasses.
Above all, it is important not to lose sight of the matter. At least, in the time that the reading of these lines lasts. Because with Mircea Cartarescu (Bucharest, 1956), a Promethean and repeat offender for the Nobel Prize – oh, the Nobel – exactly the opposite happens. And that the rescue of his poetic corpus is executed on time and with rigor. Cartarescu, certainly, stopped writing poetry in his youth, but in his case, poetry epically insisted on not abandoning him, sowing the inquiries of what could be described as something more than a formative sin of adolescence; perhaps, an imperfect surrender, insofar as his verses function as the capital of his later work as a whole. Titles like Solenoide or Nostalgia, would be inconceivable without the poetic dimension of their author. Even without his poems, now published in Spain, and with a selection by Cartarescu himself, in this one, his Essential Poetry (Impedimenta). A book that, magnificently prologue and transferred to the tone of Spanish by Marian Ochoa de Eribe and Eta Htrubaru, confirms what for its most informed readers was much more than a substantial prediction: that the poetry in Cartarescu never was, could not be, a minor art. To the point, that he would victoriously admit what is told about Borges and the eternal confrontation between the superiority of his lyrical work or that of his stories. That is, the possibility of ignoring, cutting off and even deleting one of the two blocks, but with the guarantee that one of the two would have been enough. Enough, I mean, to make Carterescu what it unquestionably is: one of the most profound and radical literary experiences of the late twentieth century.
After all, his poetry, conceived in laborious hours of graphomania, imperiously raised in rooms that one imagines stuffy, always aimed to perpetuate itself. Included in those first public demonstrations, of strong social impact, in which a young Cartarescu amazed his contemporaries with a type of poetry that in a short time earned him the critical title of undisputed standard-bearer of his generation, making him what perhaps he is. more comparable that there was at that time in Romania to a rock star. Above all, because of the daring and transformative of its aesthetic scaffolding, which meant a break with the past and the final reconciliation of its culture with modernity. A modernity that was accompanied by echoes of Ginsberg and the beat thing, but also imbued with itself and its ambitious plan to winnow the ancient building of solemnity and style for that matter, incorporating apparently minor motifs in its rudiments, which in Cartarescu they range from the contemplation of a shop window to the flight of a fly and even of a sink in love with the dust of the kitchen.
And so, no doubt, we could continue. Speaking of a deliciously irregular poetry, that carries everything with it, that recalls the Tzara of The Approximate Man and in its most everyday moments, even the best Carver, that brings the memory of Huidobro and even Casariego Córdoba closer to the Spanish reader and not he negotiates with his own universe: incorporating sarcopes, pale lights, skin cancer. However, it would only be context. And with good poetry, you know, context is an add-on that you can happily do without. Because what is important is what makes Cartarescu great: its ability to create beauty and excite. In this case, with an exceptional mastery of the images. "I wonder if you are happy now / ebonite woman / I wonder if you have climbed / square, hairy knees, indifferent to a man / if you have overturned enough trams / if you have derailed enough clouds (…)", he says. Quite a surprise. Or maybe not.

www.informacion.es
Eddie is an Australian news reporter with over 9 years in the industry and has published on Forbes and tech crunch.