FFew people in the European cycling professional milieu, who have long learned to eliminate doping suspicions, will be shocked by Richard Freeman's medical tribunal findings. Cycling, after all, has a long history of "unreliable doctors", the most famous being Michele Ferrari, Lance Armstrong's infamous performance guru.
In a sport long overshadowed by scandal, Team Sky's wonderful accomplishments under Dave Brailsford were always viewed with skepticism. But this is also a story of subterfuge, failed investigative procedures, and manipulation of facts, even before a select committee of the government.
In Britain, a nation and media largely naive to the inner workings of the professional peloton and dazzled by the sheer number of successes on both track and road racing, they swallowed the story of fringe profits and pillows. magical, completely. Now the skepticism that was always bubbling under the surface in Europe towards the explosion of British success seems even more founded.
Freeman's verdict, according to which the former Team Sky and British Cycling doctor was guilty of ordering testosterone "knowing or believing" that it would be administered to a cyclist to enhance athletic performance, is damning and has led to UK Anti-Doping. to press more charges. of doping offenses against you.
Brailsford has not yet responded to requests for comment from The Guardian. Throughout their sponsorship, however, Team Sky always stuck to the line used in launching their team: "We follow the rules and we walk clean."
After Freeman's verdict was announced, Ineos Grenadiers, the current incarnation of that team, released a statement saying: "It is very clear from his report that Richard Freeman did not meet the ethical standards required of him as a physician and acted in a dishonest way. However, the team does not believe that any athlete has used or attempted to use Testogel or any other performance enhancing substance. "
However hard they try, this is a story that Brailsford and his staff, past and present, at British Cycling and Team Sky and now Ineos Grenadiers, can no longer evade.
Brian Cookson, president of British Cycling between 1996 and 2013, was more forthcoming than Brailsford. "I was proud and privileged to have overseen an unprecedented period of success in the sport, which led to a massive increase in his popularity and profile," Cookson said. "The fact that this now needs to be questioned is a matter of extreme concern to me and to all those who work or have worked behind the scenes in our sport, in governance, management, administration and training."
Before the arrival of Brailsford and Team Sky, doping had long dominated the headlines in European cycling. A decade or more of debilitating revelations, from the Festina affair, Operation Port, the Floyd Landis scandal and, in late 2012, the downfall of Lance Armstrong, had crippled the platoon's credibility.
In 2010, Team Sky came to the rescue, proclaiming their integrity, investigative skills and credibility, promising to win the "clean" Tour de France. It was a message that was a breath of fresh air for fans, tired of years of doubt and disappointment. In Britain, Sky's sales pitch as the saviors of cycling was embraced almost without question.
However, within a sport that is still haunted by its past, it was always rumored how close the team would come to breaking the rules. In Europe, suspicion haunted the team after they reversed the poor performances of their first outings in the triumphant Grand Tour hits of Wiggins, Froome and Thomas.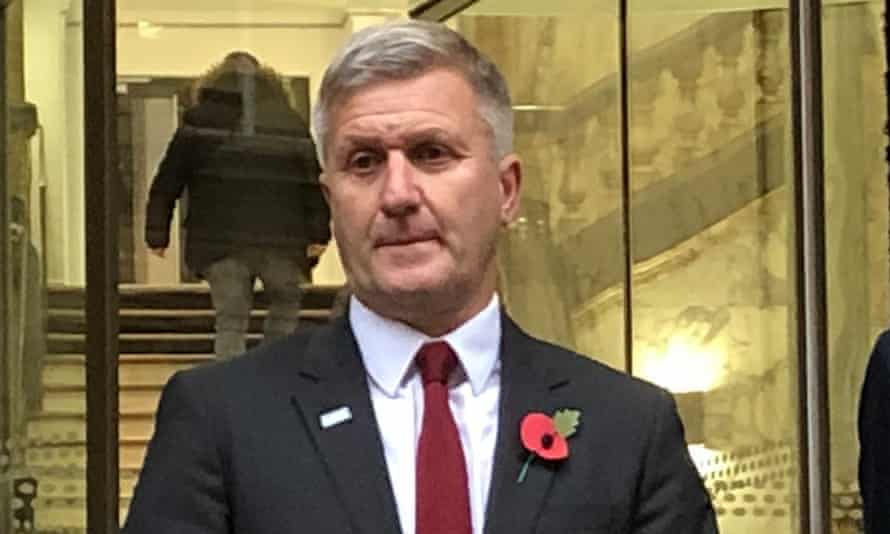 There was a furor over his admitted use of the powerful pain reliever tramadol, now banned by the cycling governing body, and confusion and confusion over the use of therapeutic use exemptions (TUEs) by both Bradley Wiggins and Chris Froome.
Froome, who benefited from a TUE in April 2014 when he won the Tour de Romandie, told the BBC a year later that he had turned down a TUE in the later stages of the 2015 Tour de France because "it did not suit him morally. I".
Another problem for Brailsford and his management structures is that Freeman is not the first "doubtful doctor." The golden summer of Wiggins' 2012 career, which included multiple stage racing victories, Tour de France successes and Olympic glory, was achieved when Geert Leinders, now suspended for life for doping offenses, was hired as a consultant. doctor.
Brailsford maintained that Leinders was always a distant presence, but later admitted an error in judgment in hiring a man whose name became synonymous with doping in the Netherlands, where he worked for the disgraced Rabobank team. But then Sky's zero-tolerance policy, based on hiring a group of professionals where it was impossible to guarantee ownership, had been unworkable from the start.
The team's much-acclaimed investigative procedures abjectly failed, when they were forced to dispose of personnel, such as Bobby Julich and Steven de Jongh, allegedly scrupulously scrupulous by Brailsford and Steve Peters, who later admitted to being involved in doping early in their careers. .
Yet Brailsford, whether scrutinized by the media, criticized by road fans, or questioned by a digital, cultural, media and sports committee in Westminster, has gone ahead regardless. The big victories kept coming, even as the doctors came and went. He's recently talked about "having more fun" with cycling, though that seems less likely given the latest turn of events.
Brailsford was discussed, but never seen, during the Freeman hearings. Now many will wonder where the man the French media once knowingly called "Monsieur Zero Tolerance" is in all of this. As has been so often during difficult times, the architect of the British cycling success story, from its inception to the present day, remains the Invisible Man.
And what will Jim Ratcliffe take on Freeman's verdict? Two years ago, when Ineos' acquisition of Team Sky's staff and infrastructure was unveiled, the billionaire businessman sat down next to Brailsford and made his ethical position clear.
"We did our due diligence," he said. "I have no interest in cheating or drugs. The day some of that enters our world, we will leave that world. "

www.theguardian.com
George is Digismak's reported cum editor with 13 years of experience in Journalism