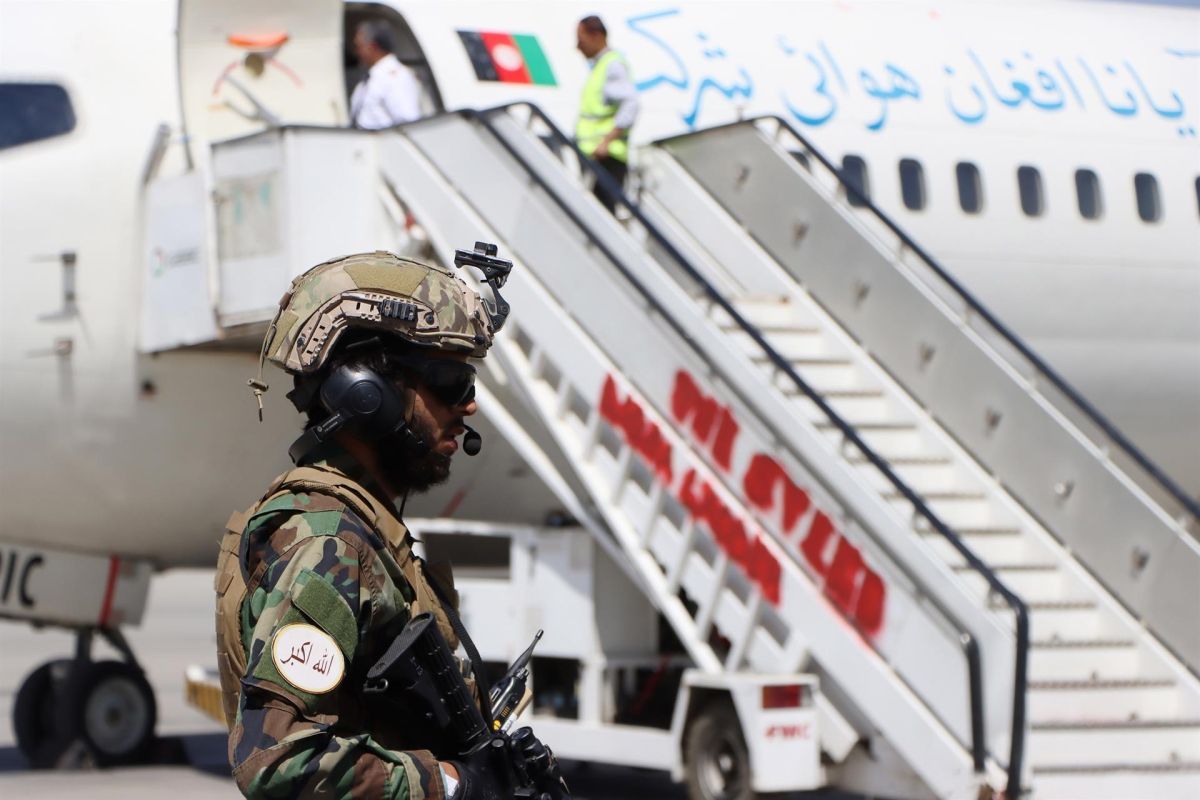 Chartered planes to evacuate hundreds of people trying to escape Afghanistan have not been able to leave the country for a few daysUS officials reported Sunday.
Diverse versions to understand the reason for the delay for the takeoff have come to light, amid pressure that falls on the United States to help the rest of the Afghan nationals and allies that are still in Kabul and want to leave.
The version of an official at the Mazar-e-Sharif airport, located in northern Afghanistan, indicated that the possible passengers who have not been able to take off were Afghans who they did not have visas, so they could not leave the country and left the airport while the situation was solved. The politician.
However, the Republican Michael McCaul He affirmed that there were six planes stuck and that they also had Americans on board, assuring that they have been "unable" to take off because they have not received authorization from the Taliban.
"We have six planes at the Mazar-i-Sharif airport; six planes with US citizens in them as I speak (…) and the Taliban are holding them hostage "McCaul, the top Republican on the House Foreign Affairs Committee, said in statements to Fox News Sunday.
"The Taliban will not let you out of the airport," he warned, and did not hesitate to be concerned that the Taliban "They are going to demand more and more, either for money or for legitimacy as the established government of Afghanistan".
However, residents of Mazar-e-Sharif stated that the passengers were not at the airport and about 10 families had been seen in a hotel in the area waiting to leave, but none had passports or visas, but they would have worked for companies allied with the US and / or German army.
Violence and uncertainty have reigned in recent weeks for the airlift at Hamid Karzai Airport in Kabul, where tens of thousands of people were able to flee the country in the face of the Taliban rise, but in the process a hundred people have died from both terrorist incidents and logistical accidents trying to leave the territory.
The unknown as to how the evacuation process will culminate remains latent. On August 30, a turning point was marked in the process, as the US military forces evacuated the country after 20 years of war in the Middle Eastern nation.
In response to the situation for the people still trapped in the new Taliban territory, Joe Biden promised that state forces would focus on removing American citizens and foreign allies.
You may also like:
VIDEO: Taliban Celebrate Victory Parade in Afghanistan with Humvees and American Guns
Taliban dispersed with gunfire protests of women demanding equal rights
Biden's popularity declines further for his decisions on Afghanistan

eldiariony.com
Eddie is an Australian news reporter with over 9 years in the industry and has published on Forbes and tech crunch.