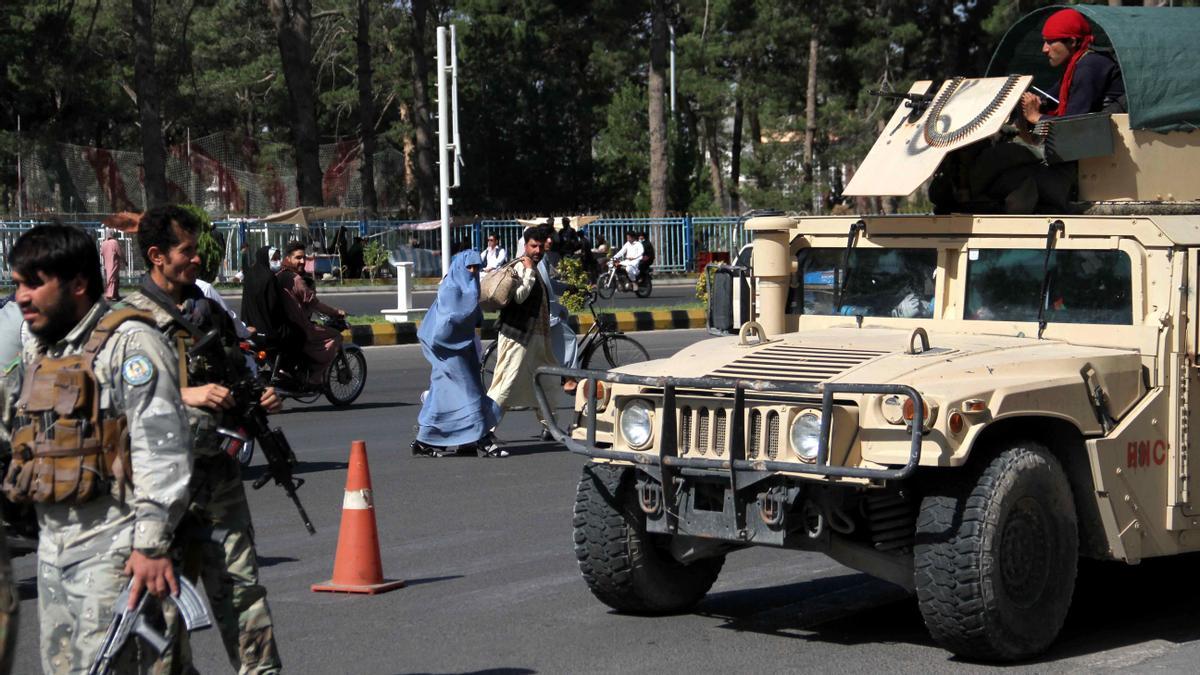 The taliban captured this Sunday the capitals of the northern provinces of Kunduz Y Sar-e-Pol de Afghanistan, an achievement that adds to capturing two other regional capitals this week, the first to fall into insurgent hands since the beginning in May of the final phase of the withdrawal of foreign troops.
After days of heavy fighting, the cities of Kunduz and Sar-e-Pol, capitals of the homonymous provinces, have fallen, and Afghan security forces only control limited spaces such as an airport or have been confined in a military base, several official sources that represent these two regions assured EFE.
"The entire city of Kunduz has fallen into the hands of the Taliban and only the provincial airport is under the control of the security forces," said Deputy Nelofar Koofi, who represents Kunduz province in the lower house of the national parliament.
Aziza Jalis, deputy for Sar-e-Pol, explained that "the Taliban captured the entire city" and now the security forces and provincial officials are "at an Army base in a corner" of the capital.
The Taliban had already taken Kunduz, of great strategic value by connecting several provinces and bordering Tajikistan, in September 2015, managing to stay two days in it, an unprecedented achievement then since the fall of his regime with the US invasion in 2001.
They repeated the action a little over a year later, for which they fought a battle for several days.
Malik, a resident of the city of Kunduz, told EFE that the capital is in chaos and "heavy fighting" is taking place. In addition, a textile market has caught fire, he noted.
The main spokesman for the Taliban, Zabihullah Mujahid, celebrated in a statement the capture of Kunduz and Sar-e-Pol, and also assured that after taking control of these two cities, they also confiscated a large number of weapons.
This new achievement by the Taliban comes after the capture on Saturday of Sheberghan, capital of the northwestern province of Jawzjan, bordering Turkmenistan, after a day earlier they took control of Zaranj, capital of southwestern Nimroz, which borders Iran.
The four provincial capitals are the first to fall into the hands of the Taliban since the beginning of their great offensive, which coincided with the start on May 1 of the final phase of the withdrawal of foreign troops from Afghanistan. It is also the greatest Taliban achievement in the country in two decades of conflict.
The Afghan Army, with the specific support of US aviation, is intensifying its fighting to regain lost territory, with clashes in at least 18 of the 34 Afghan provinces, which have left at least 572 insurgents dead and 309 wounded in the last 24 hours, according to the Defense Ministry.

www.informacion.es
Eddie is an Australian news reporter with over 9 years in the industry and has published on Forbes and tech crunch.