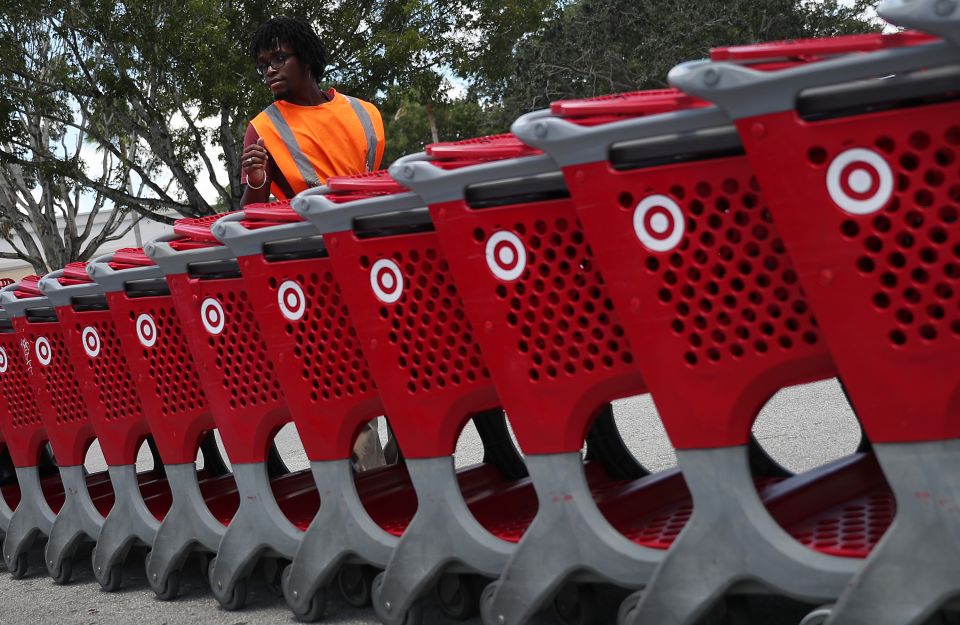 Foto:
Joe Raedle / Getty Images
Target announced that it is adopting a series of changes with its staff for this holiday season, this as it prepares for an increase in shoppers in stores and on its website. Because, Target won't do as many seasonal hires and will instead give more hours to the employees it already has..
In total, the discount store said it expects the store's current staff, some 300,000 people in all, to work 5 million overtime hours during the holiday season. That translates to more than $ 75 million in additional payments..
Target still plans to hire about 100,000 seasonal employees, but that's less than the more than 130,000 it hired for each of the last two vacation seasons.
Target, which has more than 1,900 stores and about 350,000 employees, launched an app this summer that makes it easy for workers to choose hours or trade hours.
Retailers, including Target, are gearing up for a holiday season that is expected to be busy and full of complications. Sales in November and December are projected to grow by at least 7%, based on three different forecasts from Bain & Co. Deloitte and Mastercard SpendingPulse, according to CNBC.
However, industry analysts say that customers will not find many bargains, plus there will be more shortages due to supply chain problems from the COVID pandemic that are still raging around the world.
It should be noted that keeping employees is a key challenge today, as many stores are struggling to fill vacancies and retain workers– a problem that could translate to unstocked shelves, sloppier stores, longer checkout lines, and other problems.
Target's strategy of adding more hours to existing staff is part of a larger goal to attract and retain high-quality workers.
Additionally, Target also started a debt-free educational assistance program, which covers college tuition for workers and contributes to graduate programs.
Target's director of stores, Mark Schindele, said the company has tried to accommodate requests from its employees, as many requested additional hours and more stable work schedules.
Today, on average, hourly employees are working almost 15% more than a year ago.
-You may also like:
Top 5 Biggest Retail Stores Paying Highest Wages in America
Amazon will pay 100% college to 750,000 employees in the United States
Amazon increases salary to $ 18, will hire 125 thousand employees and will give bonuses for signing up to $ 3,000

eldiariony.com
Eddie is an Australian news reporter with over 9 years in the industry and has published on Forbes and tech crunch.