Mark England, Team GB's head of mission at this summer's Olympics, says the organization is in dialogue with British athletes to ensure that those who wish to protest in Tokyo can do so. England spoke as Great Britain announced what he says will be its strongest swim team at an Olympics.
"The Team GB Athletes Commission has been in close contact with the IOC," England said. "It has been a very strong rebuttal around athletes protesting on the podium or on the field of play. But I am relaxed because our communication with the commission of our athletes is regular and relevant. We had a very open dialogue with all the athletes, not just with the commission ".
England said around 300 athletes were recently invited to a call to discuss numerous issues and another will be scheduled soon in light of the International Olympic Committee's decision to uphold its Rule 50, which prohibits athletes from demonstrating on the podium at the competition or during ceremonies.
"We will listen to what they have to say and what they want to do and what may be their preferred action and it is really important that we find an avenue and a route for those athletes from the whole team who wish to protest against any problem. it can be close to your heart or globally through the fraternity of athletes. That dialogue continues and I look forward to the next edition ".
Britain's swim team, for which Adam Peaty, Duncan Scott, James Wilby and Luke Greenbank had already been selected, announced the full 28-member squad after the British swim selection trials last week. The group includes former world champions Ben Proud, James Guy and Molly Renshaw, in addition to former European champion Freya Anderson.
"I'm pretty sure we are selecting the strongest swim team to ever represent Team GB at an Olympics," England said. "The strength in depth the swim team has now and the performance results from the recent results and it has all been nothing short of fantastic.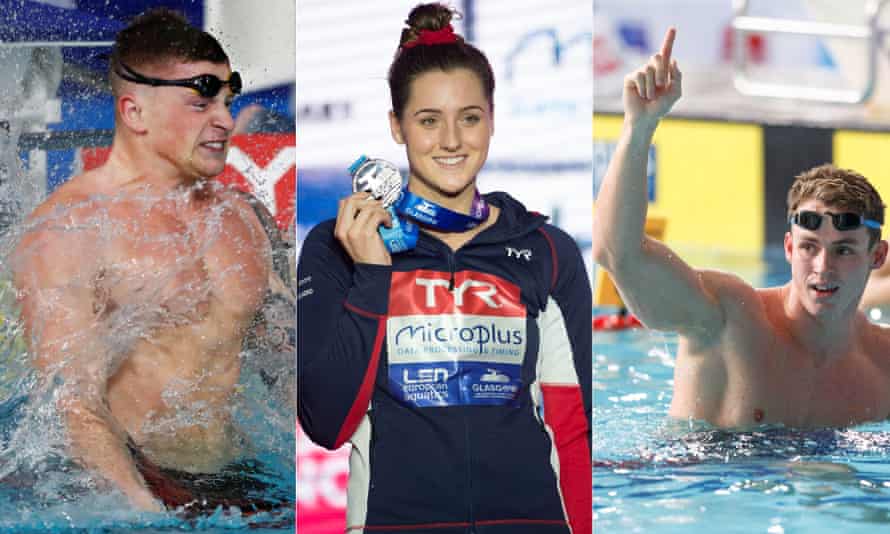 Peaty, Olympic champion and world record holder, further underscored his intentions for the summer: "For me, without going too deep, it is obviously restoring my gold medal. I'd be lying if I didn't want to go there and defend, or attack, as I call it, but it really is as good as anyone. I want to come out with my best performance and getting there is like having the right mindset, the nerves, the enjoyment, the excitement, the adrenaline.
"I want to go out and enjoy the process of going to the Olympics, an incredible process, and hopefully give the country and the world what it deserves after going through so much crap with Covid-19."
In light of local governments recently reconsidering their arrangements to host certain national teams, including the town of Okuizumo which recently decided not to host the Indian hockey team, England also underlined that Great Britain's plans remain firm: "Where there are individual national federations negotiating their own training grounds, it can be quite complex. But we have, and it was reinforced last Friday, the universities of Kawasaki, Yokohama and Keio support absolutely 100%[ing] U.S."

www.theguardian.com
George is Digismak's reported cum editor with 13 years of experience in Journalism