That the brilliance of what is exception is not misleading: television contests do not give to earn a living. The professional contestant does not exist. Some of the big names in question-and-answer shows are clear on this. Although the jackpot that Pablo Díaz won on July 1 in Pass word, 1,828,000 euros, can dazzle future applicants, the reality is that the winners are isolated cases in which many factors must come together to achieve it.
Óscar Díaz, who has been participating in hobby television contests for 20 years, says: "The other day some 15-year-old boys asked me for advice to prepare because they want to go to ¡Boom! when they are 18 years old and they wanted to know how to divide the issues, how to study … I suppose it was because of Pablo, because it shines a lot when a case like this comes up, but I don't know if they have raised that cases like these there are one every two years and that there are more profitable and more probable things when you start studying ". Díaz was part of Los Dispersos, a team that during 324 programs tried to win the award of ¡Boom! until they were eliminated on April 14. From the Antena 3 format they came out with 1,546,400 accumulated euros, to be shared between Manolo Romero, Victoria Folgueira, Miguel Ángel Gómez and Óscar himself, in addition to the Treasury. "Adding up all the money I have earned in these years, and it has been great for me, roughly it would be like 800,000 euros, which is phenomenal. But if we divide it between 20 years and share it with the Treasury, it gives us about 20,000 euros a year. Which is wonderful and gives me peace of mind, but I have been renting in Madrid since I was 19 years old, and I continue to do so. I think the professional contestant issue has been magnified a bit. If you look at it, really rich people don't go to TV contests, but money comes in in other volumes ", he adds.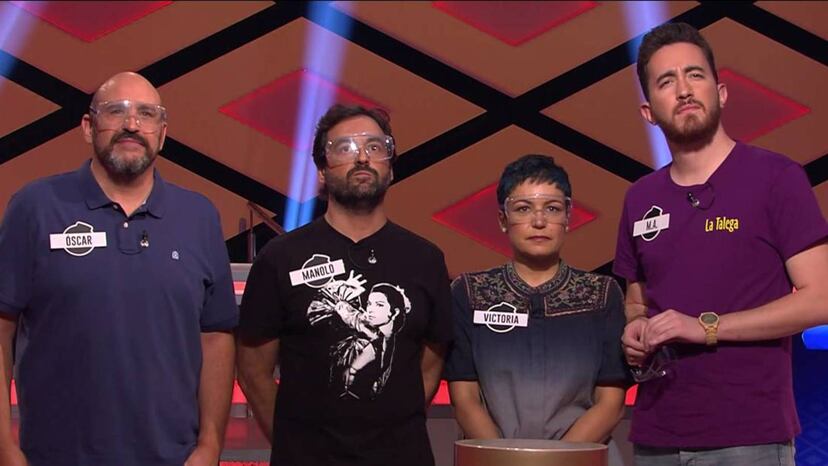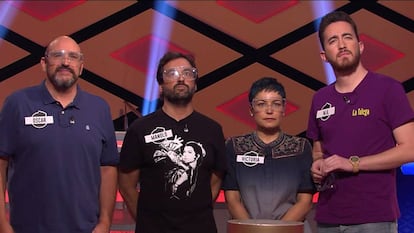 Óscar and his teammate Manolo are two of the only four bicentennial contestants on the veteran La 2 program To know and to win. Víctor Castro joins them and, from this Friday, David Diaz, that has joined the select group that has reached 200 installments, with a record prize for the TVE space. The Treasury technician takes account when asked if someone can earn a living as a contestant: "It's impossible. Imagine that you take two million euros, that 1,100,000 are going to be clean in the best of cases. With that you have to take inflation into account: it is not the same to charge them now than in 15 years, which is worth less. The contestants are usually between 20 and 40 years old, you have a million left for the next 40 or 50 years of life. You are not contributing and you are not going to collect a pension. So it is impossible. This is a bonus. And that in Pass word, on To know and to win I have the record and it is over 180,000 euros gross. I am 37 years old, if I dedicated myself to this I would only have to live a few years. If you are good at studying, take some exams and then, in your spare time, go to TV ".
Real rich people don't go to TV contests

Oscar Diaz
David Díaz has participated in about 10 contests since he was 18 years old and has accumulated about 240,000 euros in earnings. "It would be like 20,000 euros a year extra, but that's because I have been very good at it. To know and to winThere are people who have gone to many competitions and have taken 15,000 euros. There is an important component of chance. On Pass wordPablo has taken him because he changed from Telecinco to Antena 3, if not, it is not known when he could have gone. There are people who have been studying for years and have had no luck. Let's say that only one place is called from time to time ".
If you are good at studying, take some exams and then, in your spare time, go to TV

David diaz
Yes, one could consider professional contestants, at this time, to the five fixed faces that are revealed in The hunter, contest of the afternoons of La 1. Ruth de Andrés, Paz Herrera, Lilit Manukyan, Erundino Alonso and David Leo, great winners of formats such as Pass word, ¡Boom! Y To know and to win, Their function is to try to answer more questions than the applicants of each installment. David Leo assures that right now he does live with what the program pays him, which renews its contestants for two-month seasons, at the same rate that the space itself renews its contract with TVE. "Contests are a pretty volatile world and they don't assure you of anything. But as my job prospects were quite diminished, it was worth trying ", explains the Malaga poet, who has already gone through almost a dozen competitions. "But I took money for the first time on the fourth. It also pays to be insistent. " In his case, in 2016 he achieved a pot of Pass word of 1,866,000 euros.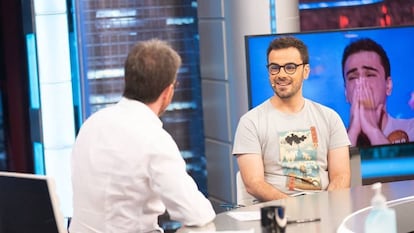 You have to study so much that 99.99% of things don't ask them. I have lists and lists of words that stay there. Knowledge for Trivial, I guess "

Pablo Diaz
He was the one who passed his study system to Pass word the violinist Pablo Díaz. When David Leo entered the contest, he studied in a more rudimentary way, "with Excel tables and documents", until an opponent told him about Anki, an application to optimize the study, with cards with a front and a back on which you can write questions and answers. "He asks you more often what you know least and vice versa," explains Pablo Díaz about the system with which he has won the last pot of Pass word. "I added it on my computer and synchronized it with my mobile, so I could study anywhere." Regarding the content, Pablo explains three basic areas: all the questions that he did not know that have appeared in other roscos, words from the dictionary that he did not know and thought they could ask, "and then the most difficult part, writing down lists of words from very diverse fields hoping that, by chance, they will ever ask. You have to study so much that 99.99% of things don't ask them. Here [señala a su móvil] I have lists and lists of thousands and thousands of words that stay there. That's useless anymore, but look, knowledge for Trivial, I guess. "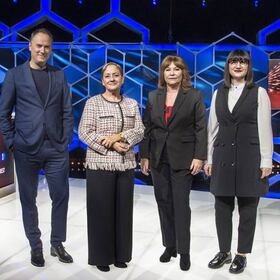 The stars of television are the contestants

The reef of familiar faces in television contests
The Trivial is precisely one of the few ways of training now of David Leo to The hunter. "I play every day and read Wikipedia." Óscar Díaz points out a fundamental difference between contests of a more encyclopedic nature and Pass word, more limited. "On ¡Boom! O To know and to win They can ask you for a book by Philip Roth and then for the Barça forward. The most practical thing is to read the press and be attentive to the day to day. Also read, read in general. Magazines, essays … ", says Óscar. "Pass word, especially in the last five or six years, favors the profile of the opposition contestant. It seems to me an ungrateful effort on the one hand but, on the other, you see the success stories and your eyes are opened. But we must avoid that dazzling because there are success stories every two years ", he continues. It also acknowledges that reporting to Pass word without studying is nothing short of absurd. "There is a very high number of contestants who have been preparing for a long time and we are submitting the tests."
A very similar position is that held by David Díaz: "To To know and to win there is no way to prepare because they ask you about everything. The only thing I did is pay attention to the program before going, look at the dynamics and strategies and the words of the Challenge, the eliminatory test. But beyond that, it is to have read, to have traveled, to go to exhibitions… And while I was a contestant, when reading newspapers, if I saw curious facts, I took it into account ".
You can follow EL PAÍS TELEVISIÓN on Twitter or sign up here to receive our weekly newsletter.



elpais.com
Eddie is an Australian news reporter with over 9 years in the industry and has published on Forbes and tech crunch.