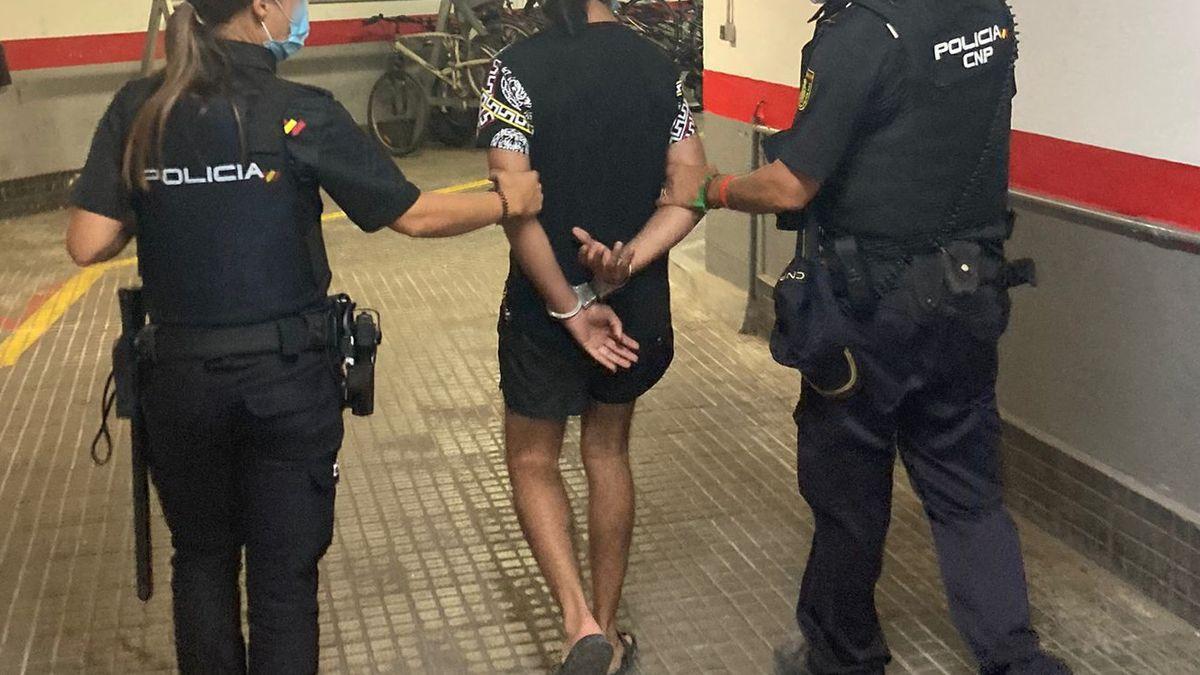 The National PoliceHe has made a wave of arrests of thieves in Playa de Palma in the last ten days. During this time, a dozen criminals were caught red-handed when they stole the effects from tourists. Most of these objects could be recovered and returned to their rightful owners.
Police action was concentrated between July 17 and 27. Members of the Operational Response Group (GOR) of the National Police capitalized on these interventions, along with other members of the the Citizen Security Brigade, framed within Operation Summer.
The thieves acted when the victims left their effects in the sand to take a bath on the beach
So, about three thirty in the morning of the past July 17th, the agents they arrested two young men of 20 and 22 years of Moroccan origin. They were both caught red-handed when they subtracted the effects from tourists who were bathing on the beach. When they are discovered, the criminals threw on the ground several mobile phones, money and a wallet, which they had just stolen. All these effects were returned by the agents to their rightful owners,
About two in the morning the next day, a minor was arrested for an alleged crime of theft. The thief stole the effects from two tourists when they bathed in the sea. They had left their personal effects on the sand.
In the early morning of July 20, agents observed how a subject approached the belongings that tourists had left when they took a bath. The man seized a bag. The police officers detained a 24-year-old Algerian youth. When recovering the effects, they found a high-end mobile and money.
An off-duty civil guard alerted a tourist that his fanny pack had been stolen while he was being entertained
Around 11:40 p.m. July 21, an agent of the Civil Guard free of service observed how two men entertained a man sitting on the wall separating the beach and the promenade. They both stole the fanny pack inadvertently to the victim and the officer warned him. When noticing, the tourist ran after them The police arrested two young Algerians, aged 24 and 20. One had been arrested three times in a week.
Surveillance
About three o'clock in the morning of July 22, the agents surprised two thieves, a 30-year-old Spaniard and a 22-year-old Moroccan, who robbed sleeping tourists. The agents recovered the mobile phone and money that they had just stolen. Finally, around 1.40 a.m. yesterday, two young Algerians, aged 20 and 21, were arrested after stealing the effects from tourists who were on the beach. One watched and the other stole.

www.informacion.es
Eddie is an Australian news reporter with over 9 years in the industry and has published on Forbes and tech crunch.