Friday, June 2, 2023, 9:08 p.m.

If you order Russian salad in Russia, it's like ordering a Neapolitan salad in Naples: no one will know what you're talking about. The closest thing to the salad they eat in Moscow is a salad with potatoes and mayonnaise, but no olives or bonito, among other various ingredients. That real Russian salad is called Olivier after the Belgian chef who invented it.
What the Russian salads from Russia and Spain are similar to is that there is no consensus on the ingredients they should contain. There, they add everything from venison to sausages to pickled gherkins. Here, we vehemently debate whether to add carrots or peas. And if there they ennoble it with caviar, here we refine it with prawns, prawns and prawns.
Be that as it may, the Russian salad, which during the dictatorship some called 'national', is an appetizer that triumphs especially when the heat arrives. There are people from Extremadura who are not able to escape its spell as soon as they see it on the menu, like our columnist Alonso de la Torre, who is looking for – "without success" – one that resembles her mother's. It is, without a doubt, a simple, appetizing snack and in which the proportion of ingredients must be balanced. She is the queen of tapas. So today we recommend, to him and to you, a florilegium of good salads from Extremadura, including those with their heterodoxy point in the form of shellfish or smoked salmon.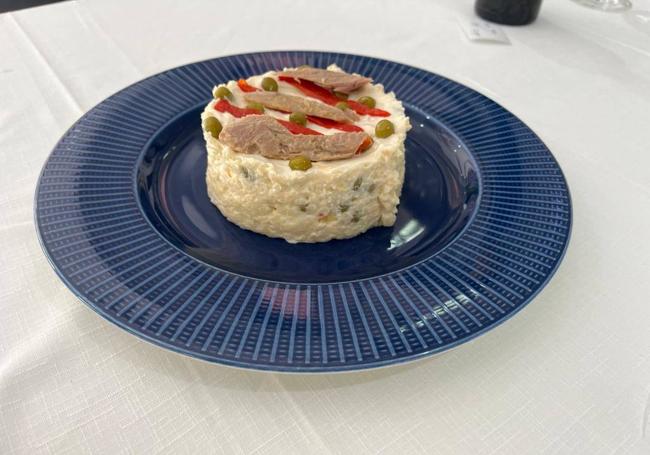 But first, we will start with the most classic ones, those that transport the diner in one bite to that summer of his childhood in the town house. The one from Sanxenxo is the traditional one, with a bit of ventresca, peas and bell peppers as decoration, while at the Almadraba brewery they do not skimp on crowning theirs with ventresca and good olive oil.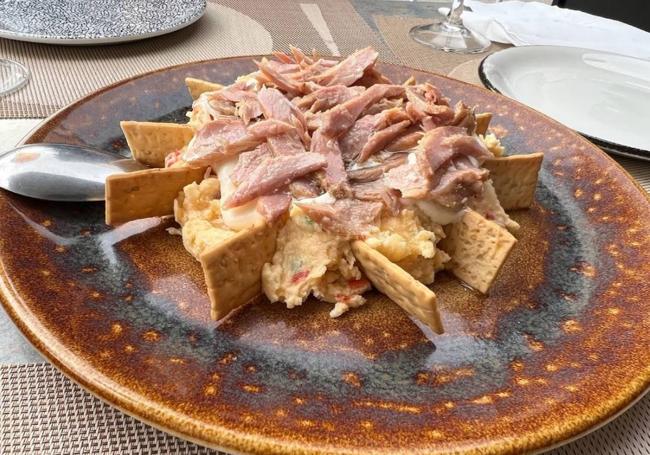 In Plasencia, the 'Palomita' of the El Español bar is a banner. When Emilio Valencia, its owner, studied in Salamanca and saw that the salad was served on a crispy wheat crust, he did not hesitate to take this inspiration for the mythical salad from his mother Pachi.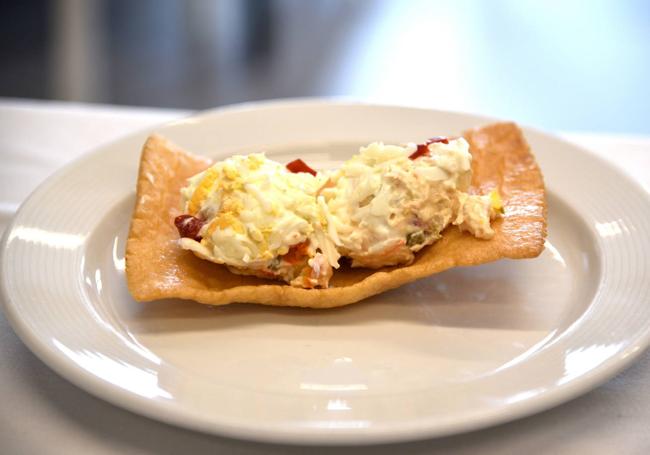 Gonzalo Serrano, from Tápara, does the same, only his is not as 'grandmother's' as the previous ones. Rather, from the granddaughter who learns a new recipe and wants to show off at her house. In addition to the mythical combination of potatoes, egg and tuna, Gonzalo makes the mayonnaise with a little avocado, which gives it flavor, color and greater creaminess. Then he adds cooked shrimp on top. The salad, if it is shared, tastes better, and what less than each diner has the right to a shrimp unit. On top, lightly cooked egg yolk and bonito and/or yucca chips to decorate. The salad comes on a brick pasta wafer that will avoid having to scrape the plate, since it can be eaten.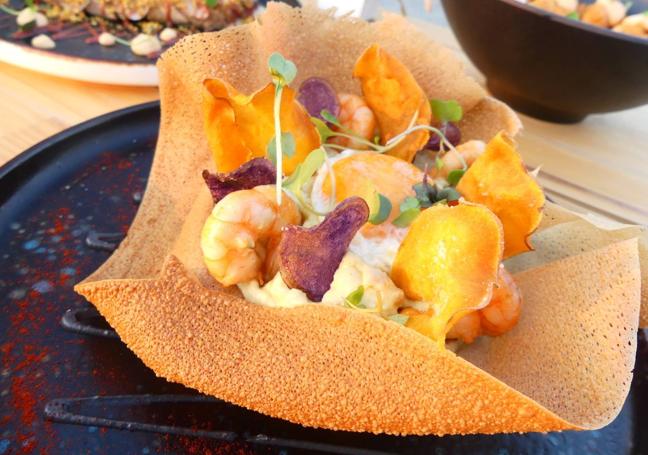 Also in Cáceres, Santisteban's is very famous. Its owner, Juan Santiseban, acknowledges that for him the best salad in Cáceres was the potosi, so he intends to pay tribute with his. To reach the level of the now defunct establishment from Cáceres, Santisteban recommends that the ingredients be of the highest quality. "A good potato, we use the Monalisa variety, which is very versatile," he points out. In addition, this salad has a secret ingredient that is impossible to find out. What is evident is a veil of slightly liquefied mayonnaise on top, tuna and a flower of smoked salmon to complete the flavor of the sea.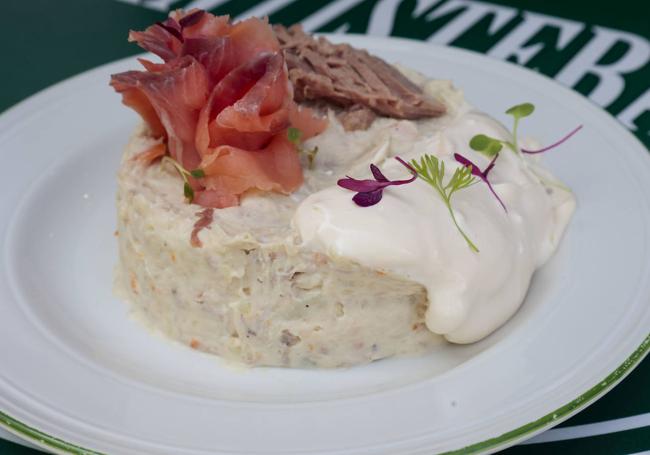 With prawns and crazy

Our neighbors, the Sevillians, are so devoted to this aperitif that they even have an unofficial observatory. Luckily, there are chefs here who dare to transgress the norm a bit and offer our palates a bit of fun. In the case of La Bistrológica, they add American sauce to the catalog salad, a few dots of ponzu and a tempura shrimp that is just as big as the portion of salad.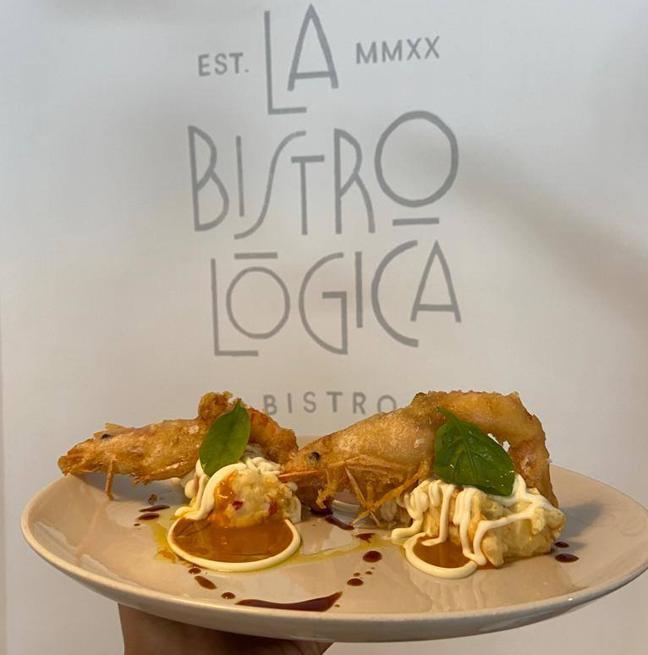 At Agallas Gastro&Food they cook the raw material of a traditional salad so that the flavors are integrated. So far, all normal. Then, they are mixed with an emulsion of paprika from La Vera, olive oil and Dijon mustard. As a topping they put pickled onion and (now the magic comes) the gills of the prawns floured and fried torrezno style. Some piparras, black olives and crunchy filo pastry complete this sophisticated salad.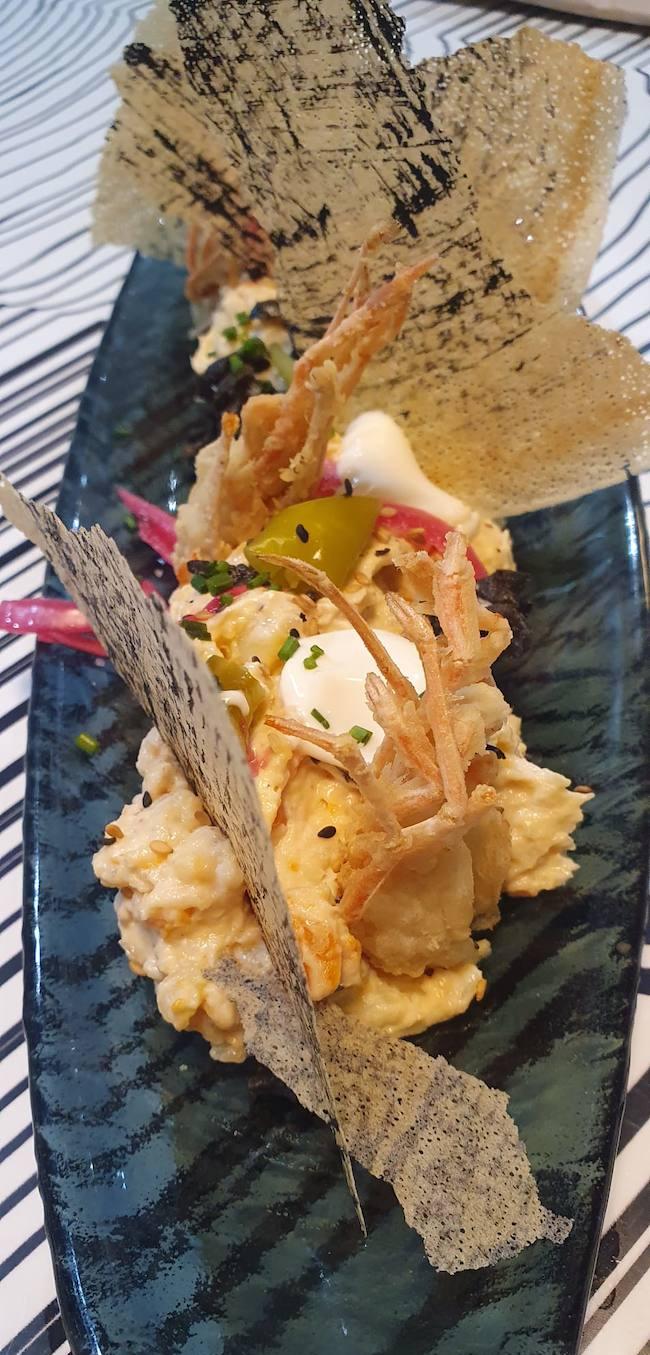 The one by Rocío Maya, from La Taberna de Noa, is also pure contemporary art. The cook adds chopped prawns to the potatoes and the egg. Next, she makes a mayonnaise with ham infused oil and a little lime juice. To top it off, an olive emulsion flavored with anchovy, shrimp and flakes of paprika from La Vera. Finally, crushed torreznos, freeze-dried shrimp and a bit of roe decorate and embroider this complex salad that was among the eight finalist tapas at San Sebastián Gastronómika last year.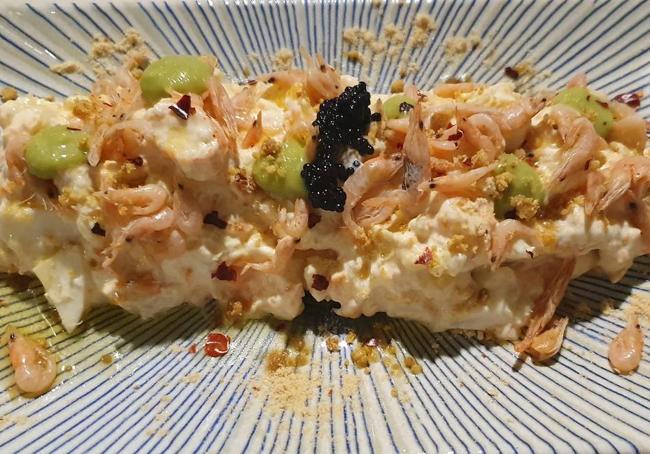 The Acebuche is also a dish of height. In fact, it is one of the passes on their tasting menu. It is a shrimp tartare salad on a broth with the juice of the heads of the crustacean itself, finished with grated lime peel. Before serving it, they finish it off on the table with a blowtorch blow.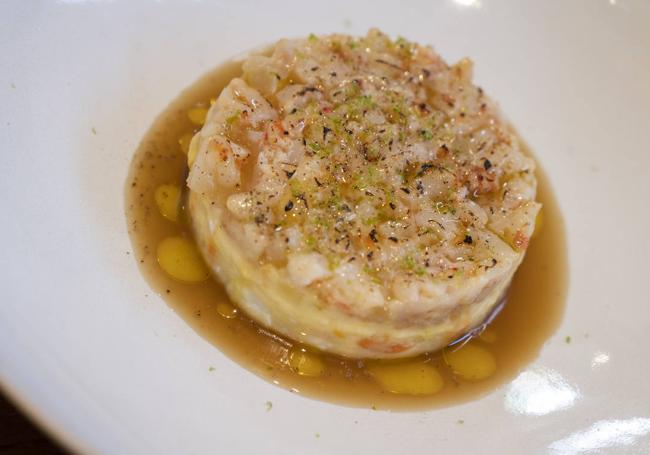 Finally, the Parada de la Reina salad is everything that is good on a plate: the holy trinity of salad (potato, egg and mayonnaise), accompanied by marinated bluefin tuna instead of canned tuna, and a fried egg. Mixed it is a delight that we could eat at all hours. Enjoy!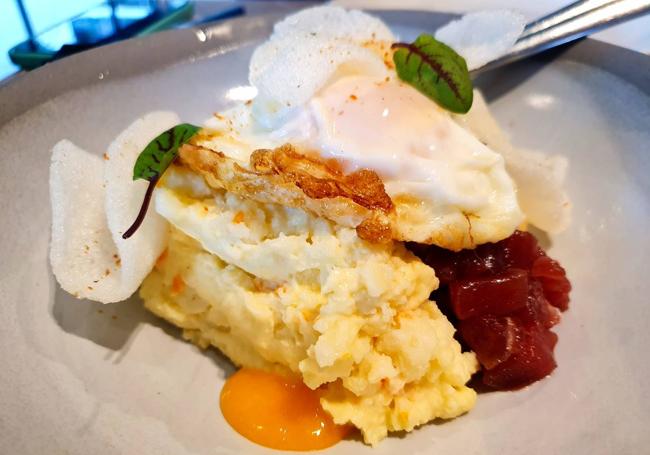 Sanxenxo
C/ General Manuel Saavedra Palmeiro, 13. Badajoz. 924 25 92 64

almadraba
C/ Jacinta García Hernández, 10. Badajoz. 924 22 51 98

The Spanish
Plaza Mayor, 32. Plasencia. 927 41 21 10

tapara
C/ Islas Filipinas, 4. Cáceres. 722 60 62 43

santisteban
Avda. París, 23. Cáceres. 927 23 78 48

The Bistrological
C/ Jacinta García Hernández, 4. Badajoz. 600 05 61 75

Guts Gastro & Food
C/ Suarez Somonte, 2. Merida. 679 70 06 70

Noa's Tavern
C/ Juan Carlos I, 7. Fuentes de León. 673 87 89 89

wild olive
C/ Santa Marina, 3. Zafra. 924 55 33 20

Queen's Parade
C/ Tornavacas, 2. Plasencia. 927 42 50 77

www.hoy.es
Eddie is an Australian news reporter with over 9 years in the industry and has published on Forbes and tech crunch.