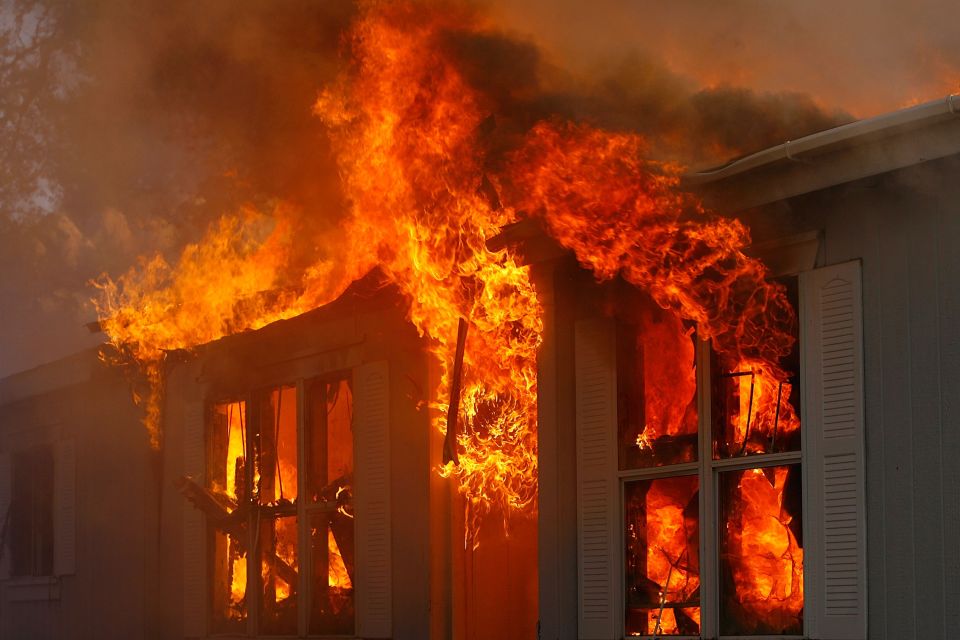 Foto:
David McNew / Getty Images
A one-year-old boy in Texas was able to save his family from a house fire by warning them of the incident, because the couple could not smell the smoke due to the effects that COVID-19 had on them.
While Kayla and Nathan Dahl, 28, were sound asleep last Sunday, their house was engulfed in flames, and that's when little Brandon woke them up warning: "Mom, hot."
However, at first Kayla thought that her son just wanted his pajamas to be taken off because he was hot, but then he realized the complicated situation because of the fire.
In part, the couple couldn't notice the fire raging in their home because none of their smoke detectors went off, plus because they recently tested positive for COVID-19, they couldn't smell the smoke billowing into the house.
"We were still recovering from COVID-19, so none of us had our sense of taste and smell.Kayla said in an interview with The Washington Post.
This warning meant that in a matter of minutes the couple, together with their five children, managed to escape through the main door without presenting injuries; however, his house was consumed by the fire.
"It's going to be a long, hard road to get to where we need to be and replace our material items," Kayla added. "But at the same time, if it wasn't for my son's guardian angel that morning, I don't know where we would be.s".
On the morning of January 15, Brandon wasn't sleeping in the room he shares with one of his older brothers, added Kayla, who said she wasn't feeling well the night before, so she left the boy sleeping in the living room. that connects with his parents' bedroom, to be able to keep an eye on him.
It was around 4:30 am when the fire broke out and Brandon was able to escape from the room to make the warning that he would end up saving his family.
"Somehow by the grace of God, he was able to make it out of our living room almost completely submerged in our bedroom," Kayla told The Post. "It is a miracle of God that he was able to do that.
"At that moment I thought: 'We have to find our children and get out'" Brandon's mother said when she saw the flames approaching her bedroom.
The 28-year-old woman then called 911 and ran out of the house while her husband, a 33-year-old firefighter, got the five children to safety.
After losing everything to the flames, Kayla's best friend created a GoFundMe to help the family with immediate expenses, since since the fire, they have borrowed vehicles from friends and family to run errands.
But despite the tragic situation they experienced, they plan to compensate Brandon with a party where they plan to surprise the little one with a "Baby Shark" cake.
With information from The Washington Post
You may also like:
• Fire in California forced the closure of a section of the iconic Highway 1 and forced evacuations
• Mother dies with her 9-month-old son after their vehicle fell into a pond in New Jersey
• Man died and a woman was injured after an apartment fire in Cleveland

eldiariony.com
Eddie is an Australian news reporter with over 9 years in the industry and has published on Forbes and tech crunch.