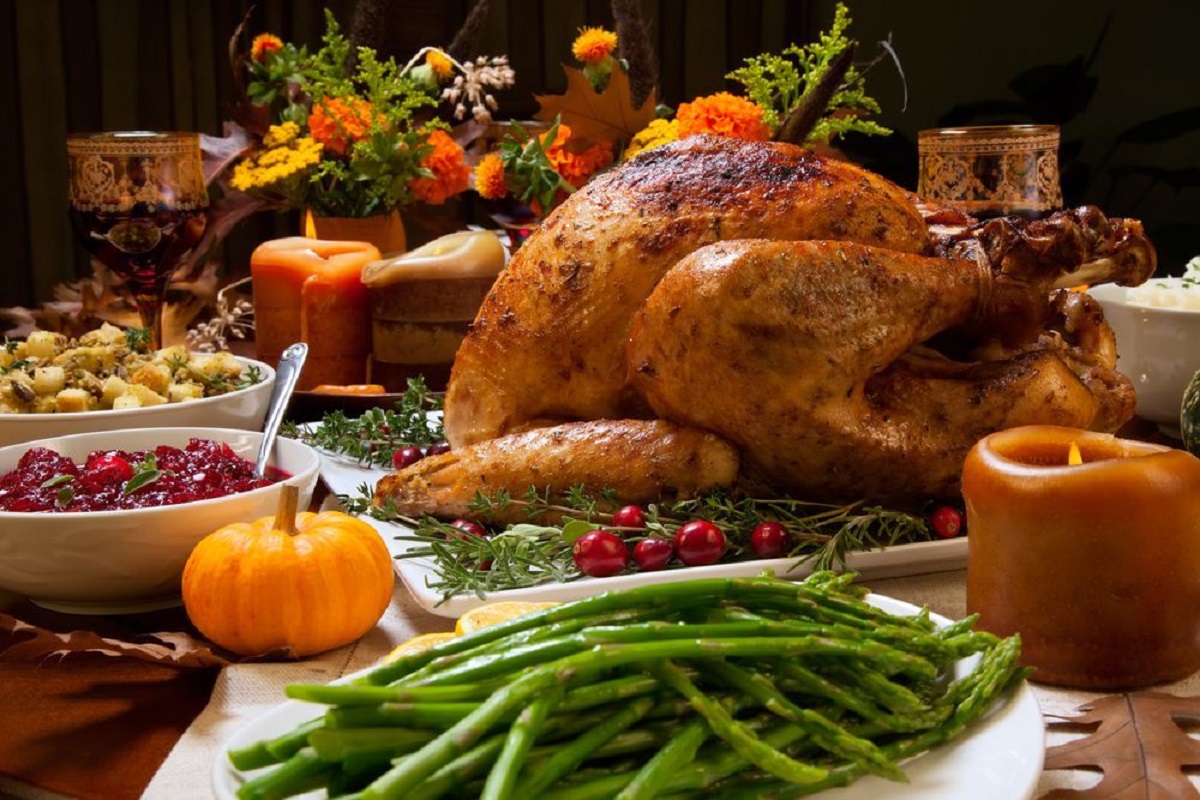 At this point in the year we have all realized the increase in the prices of certain foods of daily consumption. The problems in the supply chain, the shortage of workers, as well as the increase in the price of food, fuel and rent led inflation in the United States to register a new record of more than 6%, the highest since the 1990s. Based on this, many Americans have the expense of end-of-year celebrations, however after the complications of the pandemic for many families it is important to get together. The good news is that there are good alternatives to save, that is why today we set about the task of looking for the cheapest turkey prices with the main goal of making the annual Thanksgiving celebration as hearty and delicious as ever.
How to get the best turkey price this Thanksgiving?
To start we have good news for our readers: November is one of the best times of the year to buy turkeys on sale. In such a way, that for obvious reasons it is the best season to easily find whole frozen poultry for less than $ 1 per pound, and some grocery stores will even offer a free turkey with purchases over a certain dollar amount, or on the purchase of Christmas ham.
Also another good alternative for smaller families that don't need a whole turkey, is to buy turkey breast. It is only important to be clear that you will not get the cheapest price per pound of turkey, therefore in some cases it may be more profitable to buy the whole bird and take advantage of Thanksgiving leftovers to create delicious dishes that will help us save.
Another important aspect is to be clear How much turkey do you need per person? The general rule of thumb is one pound per person, however for those families who enjoy leftovers or have large dining rooms on the table: it is recommended to plan for 1.5 pounds per person. Since many grocery stores have low prices for turkeys, consider buying a second to keep in the freezer (if you have the space). On many occasions, you may need to make two trips, since the cheapest turkeys usually have purchase limits per customer.
According to the U.S. Department of Agriculture, as of August 31, 2021, inventories of frozen whole turkeys and parts of turkey were a 24% lower than 3-year average volumes. And unfortunately after that date all the turkeys will cost more (thanks to the supply chain problem).
With all this data that is not entirely encouraging, many convenience stores will sell turkey as a "loss leader" in the hope that once it is in the store, people will make other purchases. In fact, some stores require additional purchases of $ 20 to $ 50 and more to be able to pay the lowest price per pound of turkey. That's why a good saving tip is: make sure you don't pay more for additional purchase items, as it may be cheaper to pay full price for the turkey.
Free turkeys for Thanksgiving 2021:
Some supermarket chains offer free turkey promotions before Thanksgiving. Typically these promotions tend to target members of the supermarket's discount shoppers club and are based on total purchases during October and November. Here are some of the most relevant for this year.
1. ShopRite
Price Plus club members can earn points toward a free or discounted turkey starting in October. Once you've accumulated the appropriate number of points (varies by location), you can claim a free turkey, ham, turkey breast, kosher chicken, lasagna, or tofurkey. If you prefer a product from another brand, you can choose to receive the same savings per pound on any other turkey, turkey breast or whole ham.
2. Giant Food Stores
Giant shoppers can get a free Giant-brand turkey, a free Holiday Roast Tofurky, or $ 1 per pound off any other turkey when they earn 400 CHOICE points between October 15 and November 25, 2021. Turkeys must not be allowed. weigh more than 20 pounds. Other restrictions apply; see details here.
3. Safeway
This establishment offers a digital coupon for a FREE turkey with at least one additional $ 100 grocery purchase.
4. Ibotta and Walmart
Ibotta, a cash-back grocery shopping app, offers 100% cash back (meaning it's ultimately free) on a frozen whole turkey at Walmart. The deal includes a wide variety of other ingredients for Thanksgiving dinner. The offer is valid while stocks last.
Where to buy the cheapest turkeys:
These days when you set out to find the best turkey prices, you should keep in mind that buying a frozen turkey in advance will almost always be the best option. You can do it this weekend to have the necessary days that the defrosting process requires, remember that if you buy it too close to Thanksgiving Day you will have to buy a fresh turkey.
The best turkey prices can vary by location and week. All prices are for frozen turkeys unless establishments specify fresh turkeys. Some offers may require an additional purchase or membership in the supermarket's free discount shopper program to access the lowest price per pound.
– Aldi
Here are some of the prices that will be driving frozen turkeys: Butterball turkey at $ 87 cents a pound, Honeysuckle fresh white turkey at $ 1.39 a pound, Simply Nature fresh organic turkey at $ 2.99 a pound (both with limited availability), and turkey breast. Kirkwood frozen $ 1.39 per pound. A fully cooked Smoked Butterball turkey (also frozen) costs $ 1.99 per pound.
– Harris Teeter
Harris Teeter Premium Turkey, frozen, 10-24 pounds at $ 29 cents per pound with a $ 40 purchase (price may vary by region).
– Kroger
Turkeys cost $ 49 cents a pound with a $ 25 purchase. Limit one turkey at sale price.
– Safeway
Signature Farms frozen turkeys cost between $ 6 and $ 0 each, depending on weight category, with a $ 25 minimum purchase for Safeway for U loyalty card buyers. Limitation is one turkey per household. Also, Turkeys Butterball Frozen Turkeys cost $ 1.49 a pound with the card.
– Target
10-24 pound Butterball turkeys are $ 99 cents per pound with same day ordering services. Also Good & Gather turkeys in the same sizes will be $ 79 cents per pound, as will turkey breasts between 5-9 pounds, also with same day ordering services.
– Trader Joe´s
The renowned Trader Joe's establishment set about preparing fresh turkeys in brine at $ 1.99 per pound; and they also handle fresh organic turkeys for $ 3.49 per pound. In their fresh turkey options, they will handle Glatt kosher at $ 2.99 per pound. All will be available starting November 12, while supplies last.
– Walmart
Honeysuckle's 10-25 pound frozen white turkeys will average $ 87 cents per pound; frozen turkey breast, 3 to 9 pounds, will drive an average cost of $ 1.88 per pound; boneless frozen roast turkey with gravy $ 9.93. Butterball frozen turkeys average $ 98 cents per pound; while All Natural will be $ 1.49 and All Natural's frozen whole breast will average $ 2.28 per pound.
– Wegmans
Shady Brook Farms frozen turkeys, 10 pounds and over, cost $ 39 cents a pound; limit of one per order. Frozen turkey breast is $ 2.49 per pound and fresh Wegmans brand turkey breast is $ 3.29 per pound. Butterball frozen turkeys are $ 1.49 per pound. Whole turkey prices reflect loyalty card savings, valid through November 21.
– Whole foods
Whole turkey at $ 1.49 per pound, or 99 cents a pound for Amazon Prime members; only store sales.
—
It may interest you:

eldiariony.com
Eddie is an Australian news reporter with over 9 years in the industry and has published on Forbes and tech crunch.