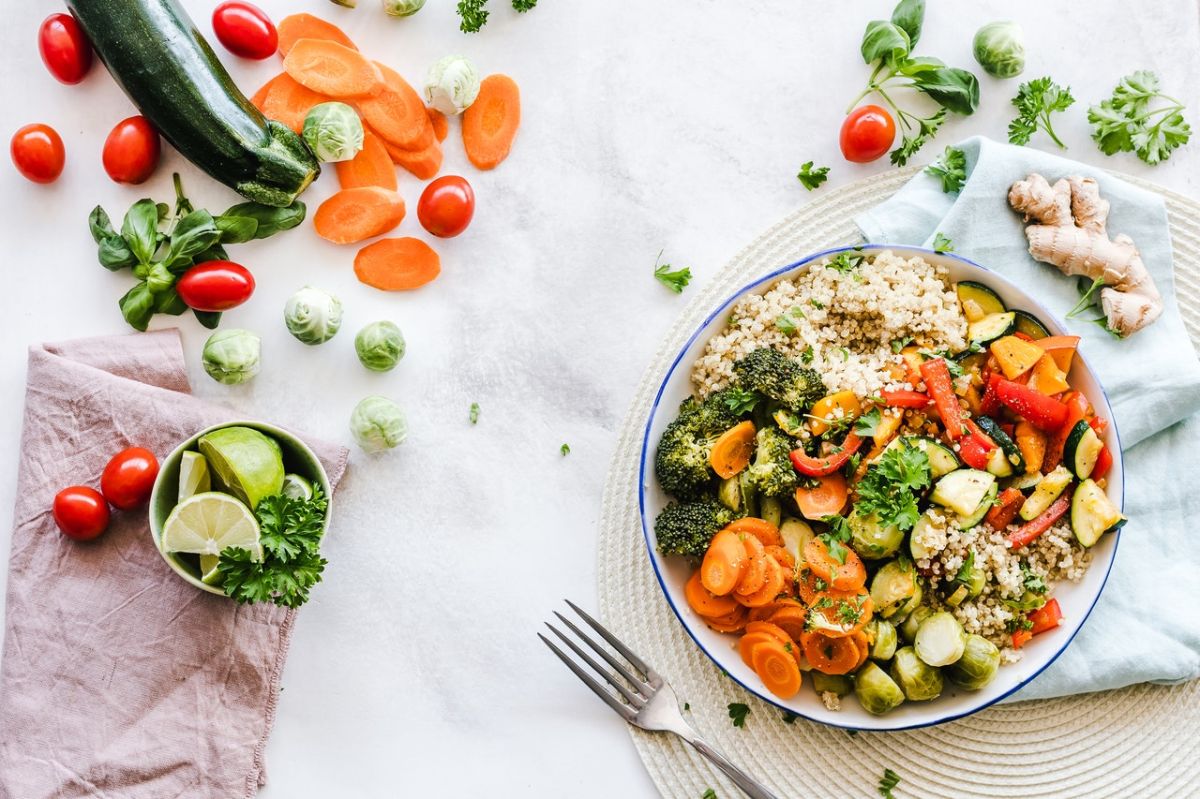 Eating healthy doesn't have to be expensive or complicated. Bet on low-calorie ingredients, rich in protein and fiber.
Photo: Ella Olsson / Pexels
In recent months many people who wish lose weight and follow a healthy lifestyle, have wondered about the best foods for dinner. It is a fact that what we eat at the end of the day intervenes in many ways in weight loss, we must always bear in mind that naturally at night the body's energy burn decreases. That is why to create light and slimming dinners, it is very important to choose nutritious, fresh products, rich in fiber and low in calories. When contemplating correct ingredients, it doesn't take much to make a tasty, healthy, and weight-loss-focused meal. With these three ingredients you can create rich combinations for dinner, the only extra you will have to consider are some kitchen basics such as olive oil, vinegar, salt and pepper.
Among the great virtues of this specific selection of foods, its high content of nutrients of high biological value stands out, such as proteins. At the same time they are ideal ingredients to digest at night, rich in vitamins, minerals and antioxidants that accelerate the metabolism.
Best of all, they are distinguished by their powerful satiating effect, they are a great ally to avoid overeating, they promote hormonal balance and good rest. They provide quality calories and many nutrients, which benefit the burning of calories. Without further ado, these are the three foods that you cannot miss when preparing your dinners.
1. Green leafy vegetables
This family of vegetables is large and nutrient dense. They are accessible and extremely versatile, ideal for preparing from a salad, soups, stews and garnishes. They are made up of extremely satisfying and generous alternatives, such as kale / kale, spinach, collard greens, chard and lettuce. They are ideal to integrate into any weight loss diet, the reasons: sare very low in calories and carbohydrates, they are packed with fiber and they are generous. By simply integrating them into meals, we will increase their volume, without adding extra calories. It is well known through various studies and references that foods and diets with Low energy density makes people consume fewer calories overall. Another powerful reason to consume them at night is that they are easy to digest and provide other important nutrients such as vitamins, minerals and antioxidants, among which the calcium that has been proven to help you burn fat more easily. Best of all, it can be used to create the most delicious combinations with other vegetables, which enhance its nutritional properties.

2. Egg
Eggs are a food that has been through a lot, fortunately all those myths have been forgotten and today we know that they are a very healthy staple food. LEggs are considered one of the most valued superfoods today, are distinguished by their nutrient density, are extremely versatile and accessible. They are the perfect addition to lose weight without neglecting your health, they have a high content of protein and fat, and for that reason they are very satiating. Today there are very interesting studies that support its nutritional and medicinal properties. Such is the case of a study carried out in 30 overweight women and in which it was found that eating eggs increased the feeling of fullness (satiety) and made the participants eat less during the next 36 hours. The best of all is that they are very versatile, they go well in all kinds of salads, with whole wheat toast, in tortillas with abundant vegetables and in the oven. Remember it is important to consume them whole, since most of the nutrients are found in the yolk.

3. Tuna
Another staple to turn any dinner into a powerful slimming ally is tuna. ANDIt is a food that is very low in calories and is distinguished by its high content of proteins of high biological value. It belongs to the category of lean fish, which means that it is low in fat. In recent years it has become a popular alternative in the world of sports and fitness, as it is a great way to increase protein intake while keeping total calories and fat low. It is also known for its high content of vitamins, minerals and antioxidants, which promote good health and are of great help in fighting diseases. Best of all, it is inexpensive, yielding and lends itself to creating all kinds of dishes, from salads and ceviches, sandwiches, and stews with vegetables.

—
It may interest you:

eldiariony.com
Eddie is an Australian news reporter with over 9 years in the industry and has published on Forbes and tech crunch.