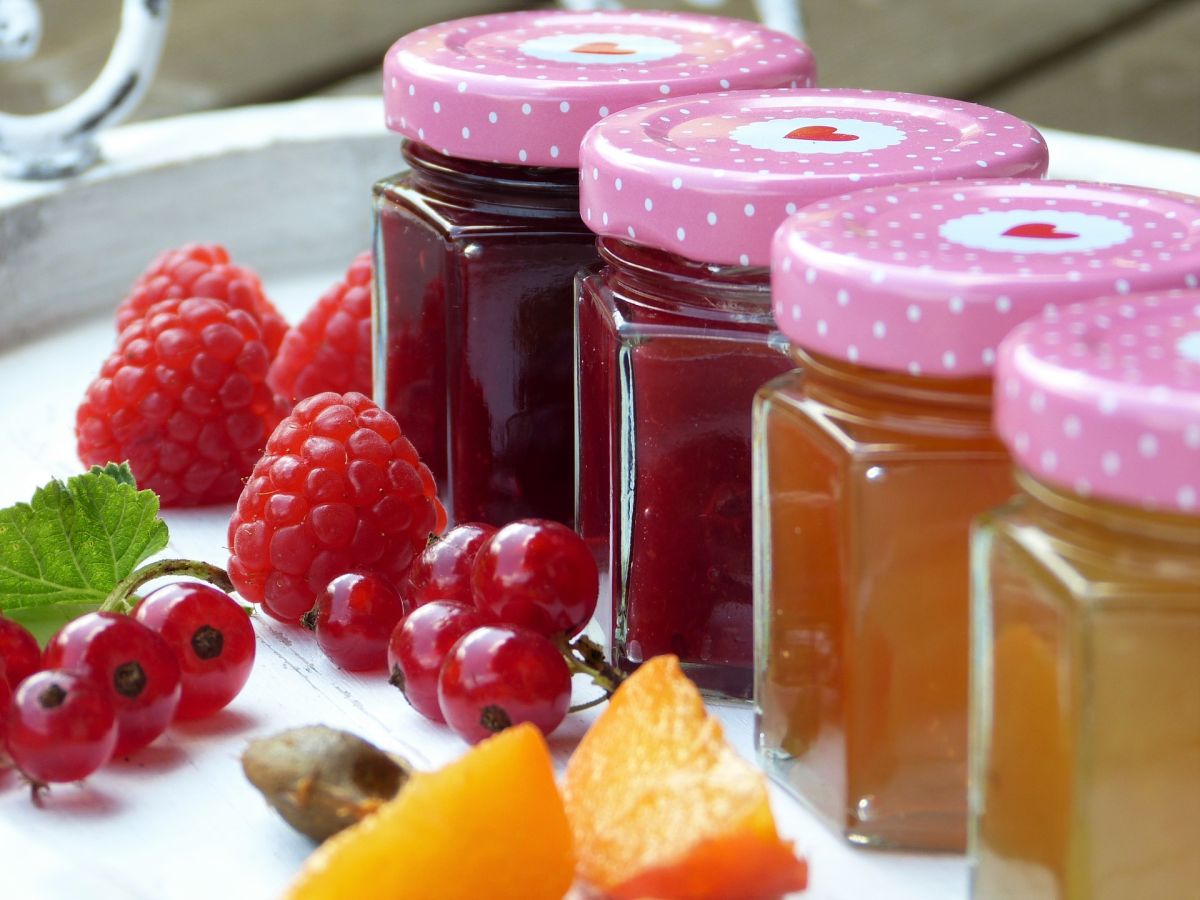 Photo: Image by Silviarita on Pixabay / Pixabay
Jam is one of those staples in the home, which on many occasions we do not realize that we miss until we have it on hand. The truth is that it is the perfect sweet treat, not only is it a staple in a classic peanut butter and jelly sandwich; it's loved on breakfast toast. However, today that it is so important to pay special attention to excessive consumption of sugar, it is essential consume it with caution and above all learn to select the healthiest variants. According to nutrition experts, there are some important factors to consider: its content in sugar, carbohydrates and the use of additives that can harm health.
It is true that in any restaurant in the United States, when ordering jam it is quite common to have a mountain of jellies that are initially very attractive. However, these are not low sugar jam options and they tend to take the toll on us in the long run. Based on this, among the most recommended options and endorsed by experts are: keto-friendly jams. One of the most important parameters when selecting them is that the sugar-free options are not necessarily low in carbohydrates. Therefore, it is vital to pay attention to nutrition labels and portion sizes. Discover 4 alternatives that will be the best ally to give you a sweet taste, without neglecting health They are all recommended by nutritionists! They are also easy to find throughout the United States, especially online.
1. Good Good Brand Sweet Jam
It is simply one of the best brands, Good Good has the peculiarity of using simple ingredients: 100% natural fruit, water, ketogenic sweeteners, some pectin to gel the product and minimal preservatives. Those low carb sweeteners are erythritol and stevia, both zero glycemic impact sweeteners. And because there are no unnecessary additives, these are super low at 0.5-1.0g of net carbs per tablespoon. Although it is a product originally from Iceland, in recent months loyal followers of the Keto diet have considered it one of their favorite alternatives. Therefore in the US, the option is to purchase it online. Another of their genius is that they handle incredible and very attractive flavors: raspberry, berries, black currant, apricot, grape, strawberry and blueberry.
2.  Nature´s Hollow Sugar-Free Jam
Nature's Hollow is without a doubt one of the favorite brands of marmalade without sugar, since they specialize in products low in sugar and carbohydrates. Their fruit preserves are of high quality and the reality is that they taste very good. Xylitol is the sweetener they use, it is a sugar alcohol with a low glycemic index (GI), although not zero. To be precise, it has a GI of 13. They handle a wide variety of flavors: strawberry, raspberry, mountain berry, apricot, blueberry, and peach.
3. Polaner Sugar Free
Polaner Fruit Preserves are very similar to Smucker's in terms of ingredients. However, there is a determining difference and is its fiber content, the reason is its higher concentration of fruit. In addition, this is the aspect that makes it one of the healthiest variants, since that fiber content reduces the net carb count to 2 grams per tablespoon. Also, it is one of the few brands that handles ketogenic grape jelly. Other of its flavors are: blueberry, peach, strawberry, mra, apricot, orange, raspberry.
4. Walden Farms
Walden Farms is one of the most famous brands in this area, they make a ton of ultra low carb products. Therefore, it is simply one of the favorite alternatives of people who follow a ketogenic diet, since they actually handle a wide range of products that contain 0 grams of net carbs. The texture is a bit thick and gelatinous, making it more difficult to spread. However, the taste is there, and its benefits for weight and blood sugar control too! Among its most famous flavors are: blueberry, strawberry, raspberry, apple, orange and grape.
—
It may interest you:

eldiariony.com
Eddie is an Australian news reporter with over 9 years in the industry and has published on Forbes and tech crunch.