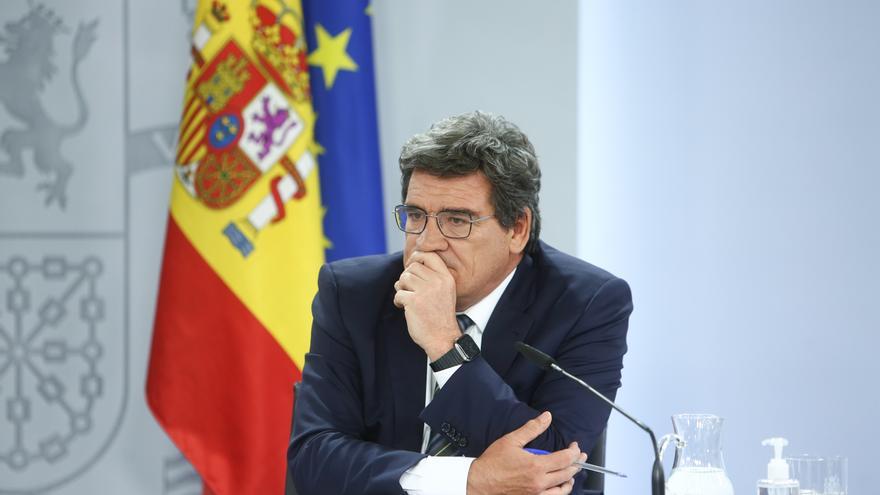 Revaluation according to the CPI
Pensions will go up from next year depending on how the inflation during the preceding year. Escrivá ends with the ad hoc formulas that had prevailed in recent years and that depended on the criteria that the Executive will apply at all times. The mean of the IPC between November of one year and another. And in those exercises that close with a negative CPI, pensions will not go down, but a 0% revision will be applied to them. Thus the Executive wants to ensure the maintenance of purchasing power.
Incentives to delay retirement and penalties for advancing it
The main way by which Escrivá intends to have more income for the public system is by making people work and contribute more years (and, therefore, delay collecting a pension for a few years). The Executive is committed to the incentives route, that is, to reward those who decide to postpone their retirement. A mechanism that includes the agreement closed yesterday is to give the 4% more pension for each year the withdrawal is postponed. Before that premium was 2%. Workers may also choose as an alternative to cash a check from between 4,786 and 12,060 euros for each more year of working life. If the life expectancy is high, in total it is less money, but it is charged at once.
In parallel to the incentives to work more, Escrivá also has disincentives to retire earlier. Before the reducing coefficients that calculated how much the pension decreased were quarterly and now they are month by month and higher at the beginning. What pushes to delay, at least a few months, early retirement. Penalties for early retirement among higher-paid workers also rise significantly, but these will not go into effect until 2024 and they will do it gradually.
Restrict to forced retirement
The pre-agreement closed this Monday limits to very few cases that a collective agreement can force a person to retire. It is ruled out as long as said worker does not have the minimum contribution years to retire. It is also closely linked to the obligation to replace the employee with a relief contract, indefinite and with the promotion of women in the case of those sectors that are more masculinized.
Source separation
A last minute novelty in the agreement is the advance in the expense separation own and improper that Social Security currently assumes, which will come into force in 2022. To reinforce it, the State will inject between 22,000 and 23,000 euros to finish correcting the deficit that Social Security drags by assuming expenses that are not financed directly with the contribution of contributors, such as widow's pensions or subsidies.
New rights
The first block of the pension reform also includes other measures, such as equalization in access to widow's pensions of common-law couples as if they were marriages. For this to take effect, six months are given. Another novelty is the obligation that companies or public entities that have internship students contribute for them, regardless of whether or not said scholarship recipients receive remuneration. Said obligation shall enter into force within a period of three months.

www.informacion.es
Eddie is an Australian news reporter with over 9 years in the industry and has published on Forbes and tech crunch.