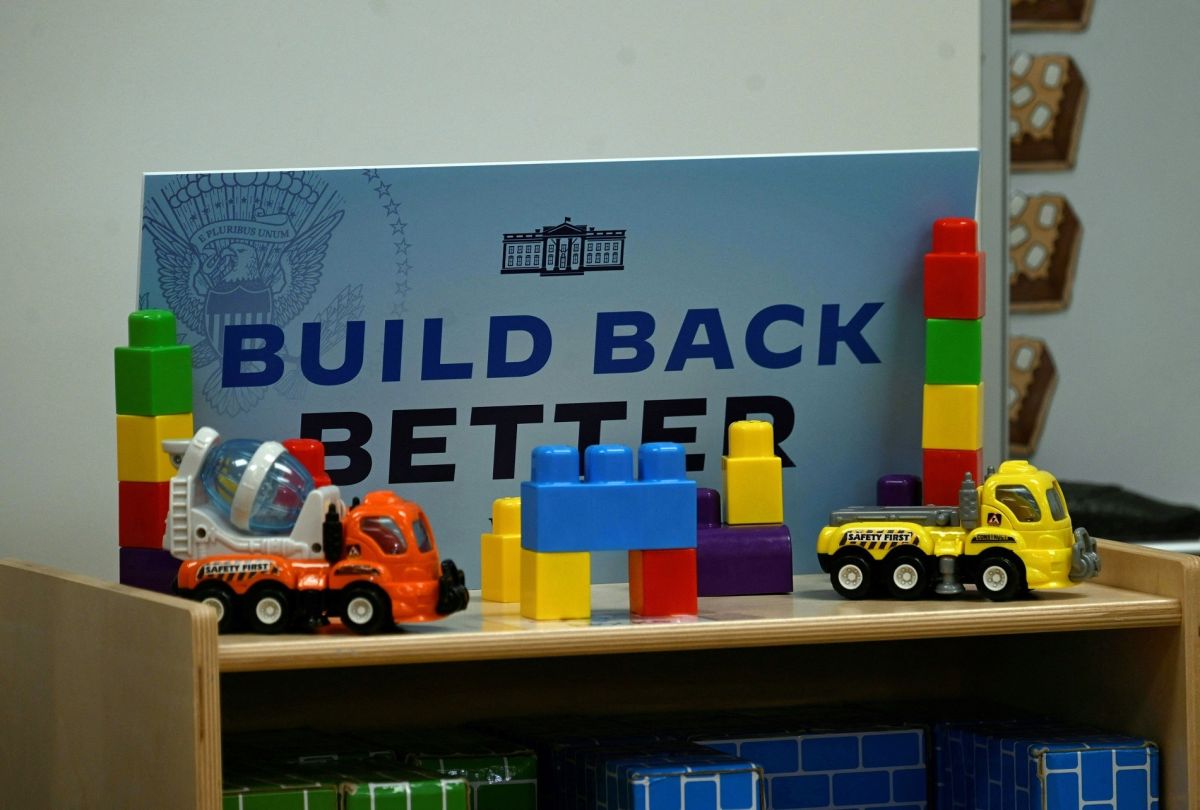 Foto:
ANDREW CABALLERO-REYNOLDS / AFP / Getty Images
The President's New Economic Package Joe Biden of $ 1.75 billion dollars includes various social benefits for children, families, education and health as part of the Build Back Better agenda.
The document distributed by the White House is a 'framework' or framework with which congressmen will write the reforms that must be integrated into the budget bill that would approved under the Reconciliation process.
Latino communities would benefit the most from these programs, in addition to black communities, advanced experts and the Biden Administration.
For the kids
1. Universal preschool.- The program will be expanded so that all 3 and 4-year-old children have access to free high-quality preschool. It is estimated that more than 6 million children would benefit. The investment is contemplated for six years.
2. Child care.- It is proposed to limit child care costs for families to no more than 7% of income. This for families earning up to 250% of the state median income. The direct plan in the entities allows expanding access to about 20 million children. "Parents must be working, looking for work, in training or dealing with a serious health problem," it is specified. It is also contemplated to six years.
3. Child Tax Credit: The plan contemplates extending the Child Tax Credit for one year. Families will receive up to $ 3,600 per child, as is currently the case with the approved program in the American Rescue Plan. It is estimated that more than 35 million American households will benefit from monthly payments for households with incomes of up to $ 150,000 annually.
In health
4. Older adults.- Better affordable and high-quality care is proposed for older adults and people with disabilities, through the strengthening of an existing program. The investment will seek to end the existing backlog and improve conditions for home care workers.
5, Medical Insurance.- Tax credits are proposed for the premiums of the Low Cost Health Care Act (ACA). An extension to 2025 is proposed. It is estimated that more than three million people would benefit. It is also planned to make tax credits for those insurance premiums available through 2025 to four million uninsured people in the uncovered states.
6. Medicare.- The plan is to establish a hearing benefit in Medicare that would mainly help older adults at a reasonable cost.
Workers, education and housing
7. Housing.- There is an investment of $ 150,000 million dollars in affordable housing and reduction of price pressures, even in rural areas. "Funds go toward the construction of more than one million new affordable rental and single-family homes, rental and down payment assistance, and public housing," the plan outlines.
8. Education.- It will seek to reduce costs to expand access to higher education by increasing the maximum Pell grant, providing support to historically black universities and colleges ("HBCU"), Hispanic Service Institutions (HSI), Minority Service Institutions ("MSI"), and Tribal Colleges and Universities ("TCU"), indicates the plan. Investing in workforce development will be sought, including community college workforce programs, sector training, and apprenticeships.
9. Labor credit.- At least 17 million low-wage workers would benefit from the one-year extension of the extended Earned Income Tax Credit for workers without children.
Both the House of Representatives and the Senate will work on reforms that could be approved or at least discussed next week.
Immigration benefits are contemplated, but it is not clear how they will be added to the final proposal, nor is the undocumented mentioned.

eldiariony.com
Eddie is an Australian news reporter with over 9 years in the industry and has published on Forbes and tech crunch.