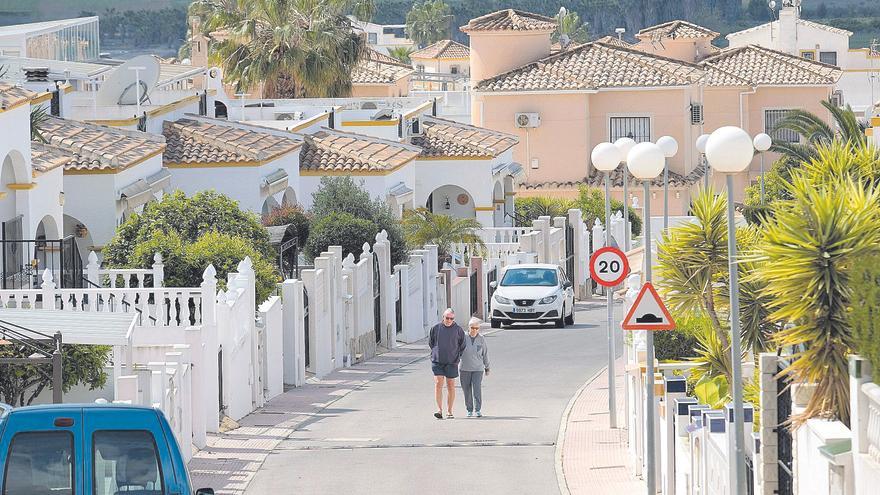 The proportion of EU citizens in the overall foreign population is even higher in municipalities with less than 2,000 inhabitants, where they do not even represent 4%. On the contrary, community members make up almost 25% of the population in localities with between 500 and 1,000 neighbors. And this, far from being an incentive to slow down demographic aging, is in most cases a factor that aggravates it. The INE indicates that the average age of community foreigners in the province is 52.07 years, while that of Spaniards is 43.63. On the other hand, in people from Africa and South America, minority in these municipalities, the mean years are 31.84 and 36.18, respectively.
All these factors mean that the province of Alicante is excluded from a phenomenon that in other areas of the country, especially in the so-called "Empty Spain", is proving decisive for the rejuvenation of a very old population and, with it, stop depopulation, as shown in the article "Immigration energizes rural Spain", included in the recent report "Immigration: challenges and opportunities", prepared by the La Caixa Foundation. The document indicates that Alicante is one of the provinces with a higher percentage of foreign population, but also expressly cites it, together with Almería and the Balearic Islands, as one of the demarcations with a "high presence of retired foreigners". phenomenon that is also repeated in Malaga and some areas of Murcia, among other places. In contrast, sparsely populated provinces such as Cuenca, Teruel, Soria, Huesca or Lleida have received a lot of work-related immigration from young foreigners with small children or who have had them there. It is not that this does not exist in Alicante, but it is something clearly a minority.
In the Alicante region, the presence of non-EU foreigners is clearly greater in urban spaces. In fact, the only municipalities where this group is higher than those from other EU countries are those with more than 50,000 inhabitants: 12.26% compared to 10.82%. The difference is even greater in Alicante and Elche, the two cities of the province with more than 100,000 inhabitants, with respective percentages of 10.16 and 3.06%.
It must also be considered that although under a geographical criterion the qualifier "rural" is appropriate for any municipality with less than 10,000 inhabitants, in practice this is not always the case, and less so in the province of Alicante. For example, San Fulgencio, with 7,855 inhabitants, is a clearly residential town, and also Llíber, despite having 935 residents. Likewise, Onil and Banyeres, with 7,507 and 7,068 inhabitants, respectively, are essentially industrial and with an urban dynamic. These factors also make it more difficult to apply the La Caixa Foundation study to this province.
The group has increased since 2017 after the fall that caused the previous crisis
In Alicante municipalities with fewer than 10,000 inhabitants, 56,962 foreigners reside, according to the 2019 census. This group has been growing again since 2017, after it decreased significantly in previous years as a result of the 2008 economic crisis and the greater INE's control over municipal registers, which caused many people who did not spend the whole year in these localities to be discharged, apart from those who returned to their countries of origin. The maximum number of foreigners in this type of municipalities was reached in 2012, with 68,245 people. La Vega Baja and Marina Alta have the most numerous groups.

www.informacion.es
Digsmak is a news publisher with over 12 years of reporting experiance; and have published in many industry leading publications and news sites.