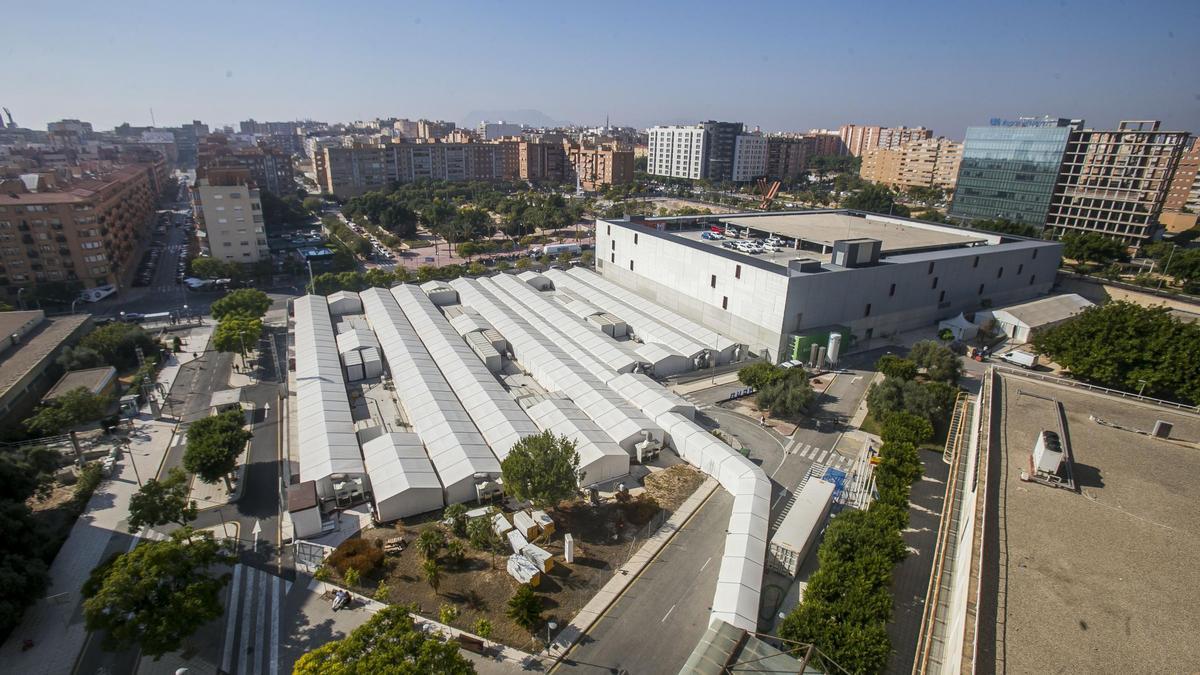 The Union of SATSE Nursing, has submitted a complaint to the Labor Inspectorate against the management of the General Hospital of Alicante, which is coordinated by the health department of the area, for "making it difficult to use FFP2 masks for health workers who treat patients with covid and suspects."
They specify from the union that they have made "repeated requests to the management to comply with the state and regional guidelines, and after verifying that 1,057 toilets in this department have been infected. 43.45% of the health workers of the Community who are currently in home confinement for suspected covid work in the Health department coordinated by the General of Alicante ".
They add that the guidelines of the hospital management "contravene the recommendations of the Ministry of HealthIn this regard, they add a "note on the internal regime of last January 5 in which it established that when high-risk maneuvers are not going to be performed (those that do not generate aerosols) in the care of any patient (patients without suspicion of infection , patients with suspected covid-19 or confirmed with covid-19) the use of a surgical mask is recommended ".
Against this, they include the information sent by Health in December on "General criteria for the prevention and control of Covid", in which it is indicated that for "direct care of covid and suspected patients, and in risk techniques or exploration of less than 1.5 meters to patients without suspected covid, a FFP2 mask is necessary (in non-covid hospital wards, non-covid ICU, emergency rooms, treatment and rehabilitation rooms, home care and in health center consultations) ".
The aforementioned union has also denounced before Labor that "in the Department of Health of the General of Alicante, important obstacles are being placed on the use of the FFP2 mask by staff -even bought by themselves-, alluding that they generate social alarm among users and insisting on the use of the surgical mask ".
As of February 12, they state that there are "1,057 professionals infected in this department, out of a total of 4,264 throughout the Community.
"It has more infections than the Valencia-La Fe Health Department, which has had 1,021 infected professionals with a workforce of almost twice as many workers," they emphasize from the SATSE.
Regarding the personnel in isolation, "of the 835 professionals who as of February 12 were in quarantine at their homes in the Community, it is striking that 362 (43.35% of the total) work in the department of Alicante-General Hospital ", they conclude.

www.informacion.es
Eddie is an Australian news reporter with over 9 years in the industry and has published on Forbes and tech crunch.