TThe Ashes series is already underway. Something like. About. The Ashes series is confirmed as long as various requirements are met when it comes to quarantining and playing in Australia. Which is effectively the same position that the Cricket Board of England and Wales has been taking for the past few months, ahead of Friday's statement officially conveying the above. The important thing is that now they have said that they will actually go to Australia. Unless they later decide they are not. In which case they will say they are not. Crowds are cordially invited to reserve tickets on this basis.
However, we can say that an Ashes series is imminent, because as the first reddened leaves of fall tell the season, there are the first chippiness exchanges of prominent names via radio waves and online platforms. Tim Paine and Nathan Lyon have snorted on the radio for the escape from England. English commentators have expressed their disdain for Paine for not being a suitable cricketer.
This includes the Classic Banter ™ that Australia's wicketkeeper makes fewer runs than England's best post-war hitter. (If you think that's embarrassing, wait until you see Joe Root compared to anyone on his own team.) Paine has responded as poorly as most of his shots in the past two years.
Instead of forging the union, the era of the coronavirus provides fuel for rebellion. The England players want it to be understood that after a year and a half of biosecurity restrictions, they don't want two more months examining the decor of lonely hotel rooms. Fair enough. Within the game, theoretical acceptance is growing that the demands of a tight schedule are too high, but that hasn't reduced the contradictory insistence that if some of the best players are absent, the contest is pointless.
Australia's players are upset by months of English indecision, especially given their own quarantine periods and weeks of restrictions in 2020 to play white ball matches in England in a more terrifying phase of the pandemic. In Australia today, vaccination rates are increasing rapidly and restrictions are easing.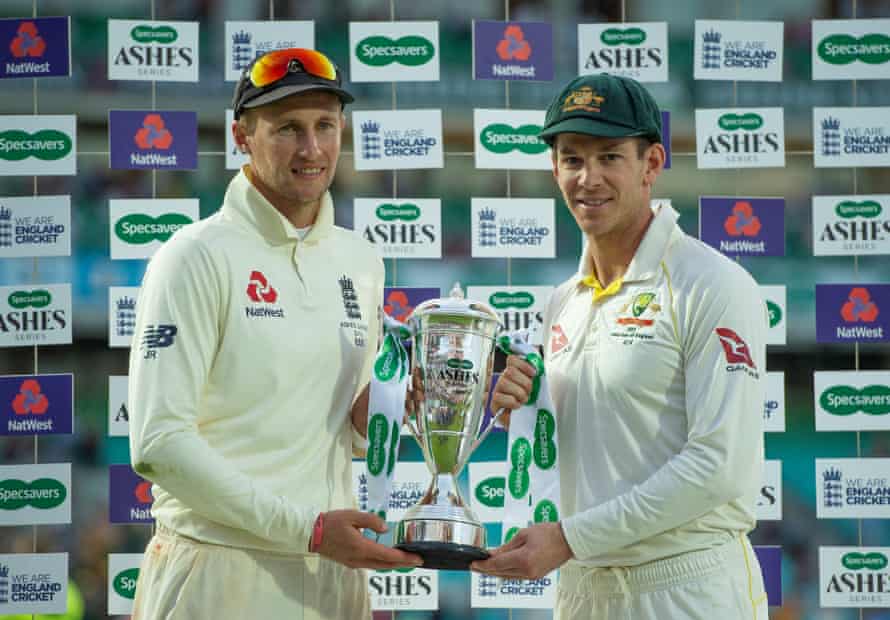 The road to resentment for being misunderstood is fast. For tourists to England, it will come from being chosen as insufficiently motivated or passionate, given the loss their country has been through. In general, Australians are irritated by the British media's description of the country as a lunatic hermit state.
Barney Ronay wrote in these pages "about the spectacle of the captain of Australia mentally playing the world from within his own sealed borders", in contrast to the suffering of the United Kingdom. However, the sealed borders are the reason Australia is approaching 1,500 Covid deaths while the UK is approaching 150,000. The restrictions that concern visitors to England are those that prevented similar suffering, and it is a hard-won result. Melbourne residents have spent 250 cumulative days locked up, so perhaps readers can understand the likely response to visitors complaining for a week or two upon entering.
In fact, I wouldn't be in the jet-fuel-steel-beams area of ​​thought to suggest that England's players might be more excited about the trip if they thought they have a better chance of coming back with a win. Test cricket surely has a higher degree of difficulty than any sport when it comes to playing away from home, and England's year has involved not just a sequence of losses in three series, but a vast decrease in players discarded, injured, withdrawn, withdrawn, burned or spoiled by an inconsistent team and selection strategy. Building the self-confidence and joie de vivre of a successful touring team seems like a distant ambition.
The consolation for England is that their opponents, whoever is chosen, will not be more imposing. Australia's hitting has been Steve Smith & Friends for longer than Root has led to England, and it's not like Smith has been able to fine-tune his full-length work. Australia's four tests in two years are the kind of program the players had in 1886, and he, along with David Warner, will hit the ashes of the T20 World Cup in Dubai, not the Sheffield Shield at home. As in 2019, this series will be a highly acclaimed pair of bowling attacks to see who can best dismantle a pair of batting lineups with a fake ID.
Either way, the main thing we need from here on is time to move quickly. Not just so Australians in lockdown states and cities can blink out into the world again, which will be good, but so we can skip all the tedious tedium that now forms the inevitable prelude to Ashes. Once someone plays someone in the Gabba, we can talk about it instead. Apart from occasionally accusing each other of manipulating the ball. Or head butts. Or a deep fault in the heart of our respective cultures. It's the ashes, honey. Time to do it all over again. Maybe. Probably. They will send a text message when they are in the car.

www.theguardian.com
George is Digismak's reported cum editor with 13 years of experience in Journalism