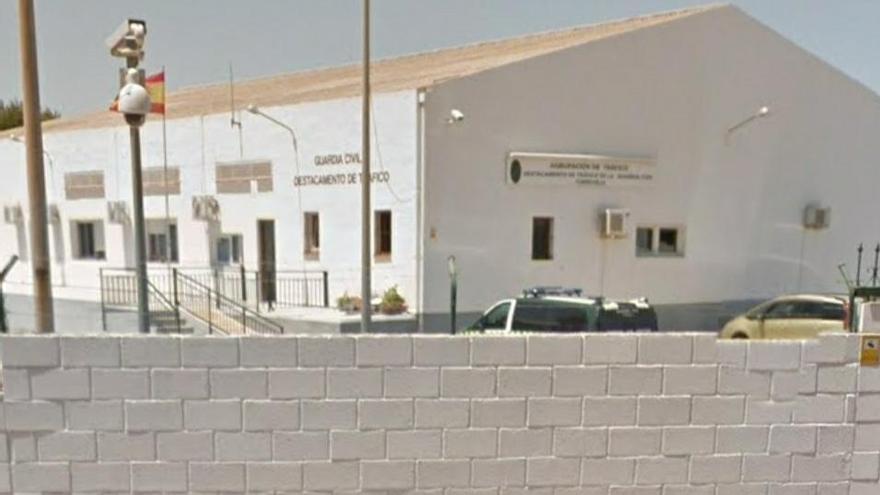 The Unified Association of Civil Guards (AUGC) in Alicante has requested in a statement the chief general of the Traffic Group, Ramón Rueda RatónThat he take advantage of his visit to different Alicante units of this specialty to put an end to the "pressing problems of the agents in the province".
The AUGC is pleased with the general's visit to the agents under his command and hopes that he can personally verify what are "the true shortcomings and needs of the Civil Guards and not only verify them, but also put among his priorities to end them ".
The association puts as an example the corrugated roofs that are in the offices of the Torrevieja Traffic Detachment since the City Council transferred the property. They can affect the health of officers and the AUGC affirms that it has been denouncing this situation for several years.
"This is something that causes great concern among the agents who serve there, since they fear the consequences that prolonged exposure for so many years to the asbestos that makes up the referred roof may cause their health status, this being a highly damaging material" , affirms this group.
The AUGC also points out that despite the fact that small improvements are being made, the civil guards "are tired of working in old units, based on patches, which do nothing but tarnish the image of the Institution most valued by the citizens year after year, as they do not have modern facilities adapted to the demands of today's society. " For this reason, the AUGC asks General Ratón to "stop patching and 'take the bull by the horns'".
On the other hand, the AUGC recalls the need to provide bulletproof vests to all the agents so that they do not have to share them and the lack of sufficient replacement covers "to allow them to be used in a more hygienic way", especially in these times of pandemic. Likewise, they affirm that many motorcyclists' protective helmets are in very poor condition, "being only taken for repair in order to extend their useful life for a longer time, often failing to comply with the recommendations of the manufacturers themselves.
The association also denounces that there are still shortages in clothing, to the point that several agents have been waiting for almost two years to have clothing replaced.
From AUGC Alicante they hope that this trip of General Ratón "is not just a trip in vain and that when he visits the units it does not happen as usual, that every time that some authority or higher command reviews the facilities mysteriously everything that is in bad condition and everything is clean, tidy and shiny. " They trust you to take note of agent issues and fix them.

www.informacion.es
Digsmak is a news publisher with over 12 years of reporting experiance; and have published in many industry leading publications and news sites.