During the pandemic, television became our best companion for viewing the outside world while maintaining social distance.
Univision and Telemundo They did not stop broadcasting their programming and telenovelas continued to be the big bets of both channels. Here we present you the best and worst of the year in this area.
The Doña 2
The year began in a sensual way with the return of Aracely Arambula in "The Doña 2". Altagracia's story continued but not all of the characters from the first season continued. What made this series special were those clashes between mother and daughter, and as we now know, the daughter did not last long within the sequel. The magic and charm of the first series was lost and the sequel should not have existed, for our liking and became one of the worst of the year.

Ruby
Camila Sodi She has always been a very controversial actress for being someone who does not like to deal with the press a lot. To the niece of Thalia she likes to do her job but not promote it because she knows that they will undoubtedly ask her personal questions about herself or her family, which she does not like to answer.
Rubí's character is iconic and her hiring was always controversial. However, Rubí was tailor-made for Camila and did an excellent job. Although it did not surpass its predecessor Bárbara Mori, he did make a good version of the character. With a short and agile story, Rubí was one of the best soap operas of the year.

Operation Pacific
Majida Issa | left behind her character of La Diabla from "Without breasts, there is paradise"And was completely transformed. From being the antagonist, in "Operation Pacific"Became the protagonist. The story again revolves around the world of drug trafficking, but this time we see it from the perspective of the police. What made this series interesting was the mix of classic melodrama with narco soap operas. Very few authors can manage to make a round story but those who were behind this series dominated the subject making it one of the best of the year.

100 days to fall in love
After the success of "Betty and NY", Telemundo continued along the same line of comedy for its soap operas made from its studios in Florida. "100 days to fall in love"It was about two couples who give each other a space to fall in love again. What made this romantic comedy a hit was the quirky cast of quirky actors that refreshed the screen.
Erick elias, Ilse Salas, Mariana treviño and David chocarro starred in the series that left us wanting to see more. One of the issues that stood out the most was that of gender identity, something little explored in soap operas and that Telemundo had the courage to present.

I give you life
In a year full of uncertainty, what we most needed was hope, and "I give you life"On Univision, he arrived just in time. The Mexican soap opera falls back on what is the classic melodrama, with nothing more than a beautiful love story. Jose Ron it was coming off a string of hits on Univision with "Rubí" and "Ringo" and this production was no exception.
"Te Doy La Vida" reached incredible ratings during a time when soap operas had had low ratings. The public recognizes good projects and this telenovela was one of the best this year.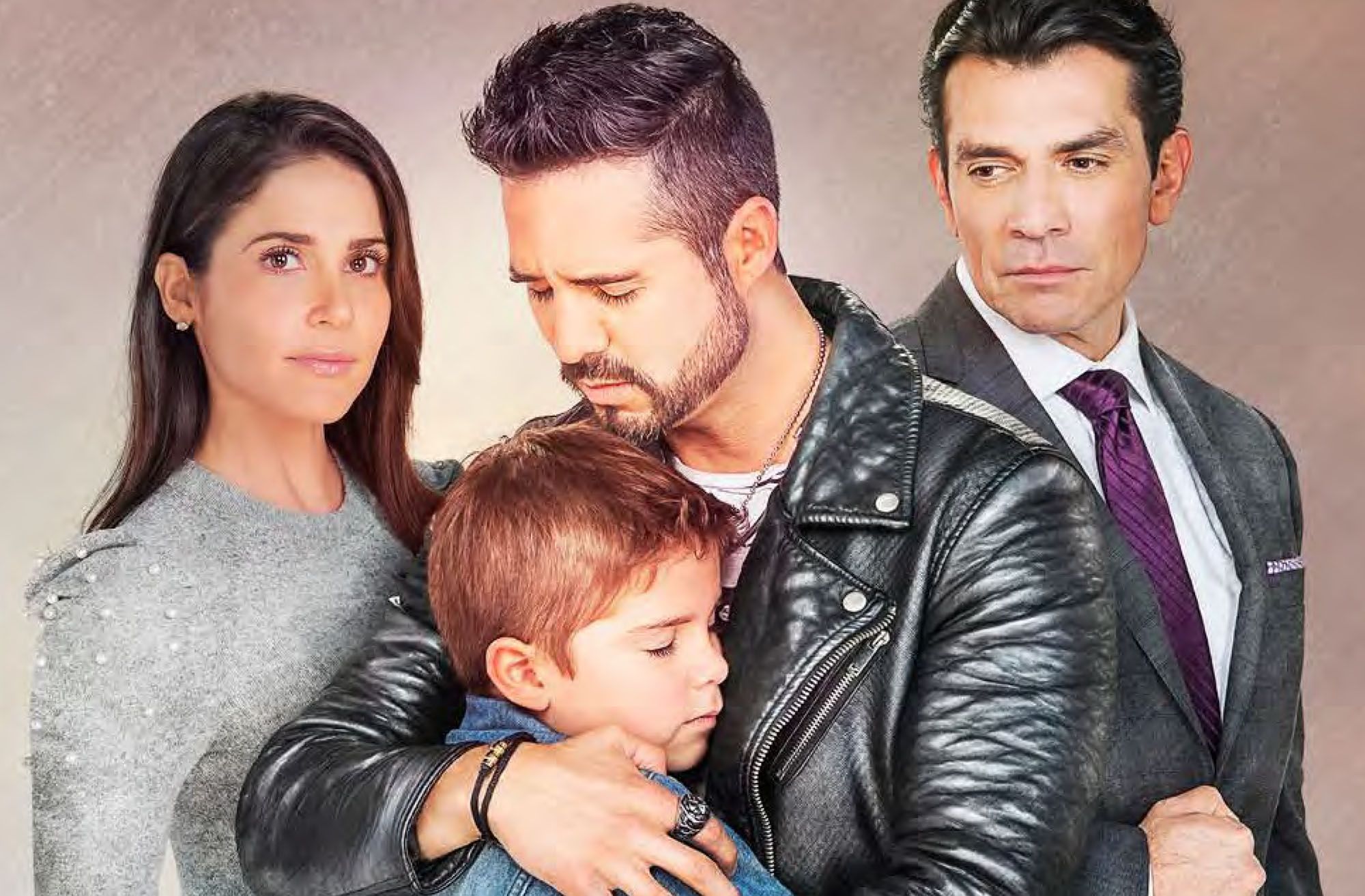 Overcome fear
The empowerment of women is something that must be promoted every day to end the misogyny that still prevails. "Overcome fear"Was the perfect soap opera whose central focus is four women at different stages of life. Each one has a fear that they will have to overcome and the audience becomes a witness to how each one manages to overcome their obstacles.

Heaven
After the great success that was "Eternal love"For Univision, Telemundo did not want to be left behind and began to schedule Turkish soap operas again in their primetime schedule. For the Hispanic public came the story of "Heaven", Which little by little was getting the preference of the viewers despite having an unknown cast. The story was so compelling that it made it one of the best of the year 2020.

Doctors
The heroes of the pandemic have been the doctors, who put their lives at risk in order to heal the people. Univision premiere "Doctors", starring Livia Brito and Daniel Arenas, but that unfortunately did not meet the ideal expectations. Despite having a good intention, the story became tedious, boring and too long. They wanted to repeat the formula of "For Amar Sin Ley"With different cases week by week, but the same success could not be achieved. Although there is talk of a second season, it would be convenient not to visit this hospital again.

How You There Are 2
One of the big surprises this year was seeing Adrian Uribe star in the soap opera "How You There Are 2". The comedian is known for his character as El Vitor in comic shows, but his side as a heartthrob had been little explored. There were not many expectations for this series since it is based on the Chilean television series "Amores de Mercado" that Telemundo had already covered twice.
The last version that Telemundo made was called "Who is Who?" and starred Danna Paola with Eugenio Siller. This adaptation was not successful in primetime, which was sent for the evening schedule.
However, "How You No Hay 2" was able to win over Univision's audience and little by little it increased its audience and ended up being one of the most viewed of the year.

Intimate Enemy 2
Fernanda Castillo and Raul Mendez they returned with the sequel to "Intimate Enemy". The series about two brothers in dispute returned to the Telemundo screens and despite having a great production and great performances, it did not have a sufficiently compelling story. It was better that he had stayed in an excellent season and closed the characters well without leaving stories open at the end.

All For My Daughter
Telenovelas with children as protagonists always tend to catch the public, as happened with Univision's "Te Doy La Vida". Telemundo scheduled another Turkish telenovela in primetime to give the telenovela strong competition with Angelique Boyer. This is how he premiered "All For My Daughter"That has captivated everyone for being a tender, familiar and inspiring story.

Sweet ambition
Univision premiered the most delicious telenovela of the whole year, "Sweet ambition". The Brazilian production, which was a great success in its native country, reached the Latin public in the United States and captured the attention. At the center of this melodrama is María de la Paz (Juliana Paes), a fighter, hard-working and inspiring woman who manages to create an empire by making desserts. Although at first glance it has a very simple and classic central story, the secondary characters are complex and entertaining.

Empire of Lies
Each project of Angelique Boyer always gives something to talk about and "Empire of Lies"Was no exception. Boyer is currently the most recognized Televisa actress and her telenovelas are always successful.
But despite the fact that there were all the elements to make it a success, with Boyer starring in a Latin version of a Turkish soap opera, things have not happened that way. The story is kilometers long, everything happens very slowly and there is no agility to keep the viewer hooked. That is why we had to put this Mexican production on our list of the worst of the year.

Fake identity
If you can't reunite the main cast again, you shouldn't make sequels to successful series. As happened with "La Doña 2", in "False Identity 2", the protagonist Camila Sodi could not continue with the project. Although it did appear in the opening chapters, they were few.
Sweet Maria She joined the project to give it a boost, but got pregnant and couldn't continue her character and left production. Despite having good elements, so much change to the original idea makes one no longer want to see it.

Overcome Heartbreak
After the success of "Vencer El Miedo", the production company Rosy Ocampo He continued with his stories of empowering women but now with "Overcome Heartbreak". Another group of women comes to unite and help each other to succeed in life. The message of love and that of faith is something that reaches us perfectly in these times of pandemic.


eldiariony.com
Digsmak is a news publisher with over 12 years of reporting experiance; and have published in many industry leading publications and news sites.