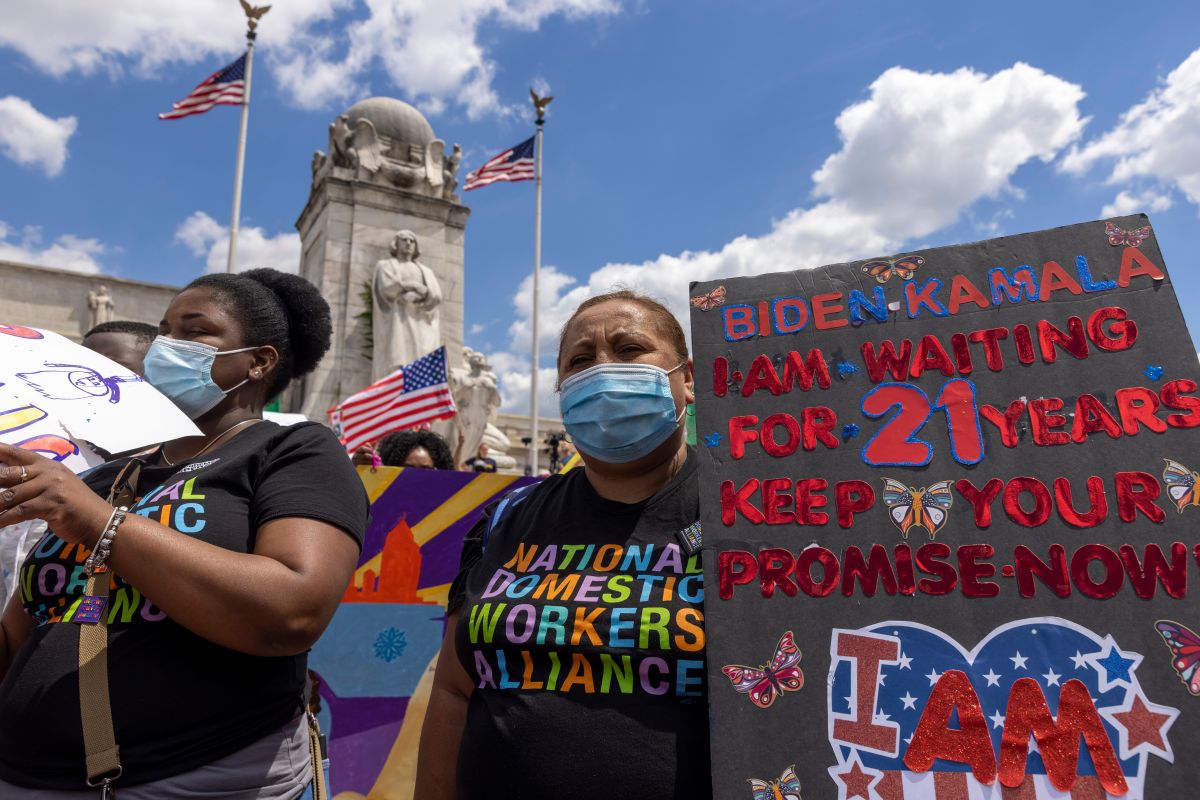 Once again, the calendar marked the beginning of Hispanic Heritage Month this week: a celebration that fills us with pride because not only our culture, our roots, but mainly the contribution of Latinos in the United States are highlighted in all corners of the country.
This particular year we cannot fail to mention the momentous role we have played in the fight against one of the worst epidemics. It has been our people who have literally stood at the foot of the canyon in the front line to lift America back up. From the field worker to the healthcare professional, all Hispanics have played an essential role. With or without documents we have been there without giving up.
That is why with just right we demand that once and for all an immigration reform be implemented with a way to legalize millions of undocumented people who have proven themselves over and over again to be a part of the machinery of American society.
Most of the immigrants who live here in an irregular situation are people who have already put down roots, who have families, who have bought a house, who pay their taxes. Until when the politicians on duty – both Democrats and Republicans – only use the Hispanic community as an electoral piñata.
With a Democratic Administration like the one that currently exists, it should be more than enough to make real progress with comprehensive reform. They can no longer stay with good intentions and proposals that linger until they are diluted. Time is short.
We appreciate President Joe Biden's proclamation that serves as a reminder of America's values ​​as a nation of immigrants. However, we remind you that the reform must continue to be one of the priorities of your government, therefore you must use all your political capital to carry out the reconciliation project in Congress under which 60 votes are not required for approval. of a budget. In the $ 3.5 trillion budget bill, Democrats seek to allocate funds for laws that would allow some eight million immigrants to obtain legal permanent residence.
We remind both Congress and the White House that it has been more than three decades since the last legislative action on immigration.
And finally, it is more than proven that you cannot negotiate an immigration reform with the Republicans. Unfortunately the Trump Administration stoked anti-immigrant hatred.
President Biden and the Democrats have the historic opportunity to set a precedent and demonstrate with facts that they are committed to a segment of the population that only in terms of Latino-operated businesses generate $ 800 billion annually to the US economy.
Hopefully during Hispanic Heritage Month we can shout "Long live Immigration Reform!" l

eldiariony.com
Eddie is an Australian news reporter with over 9 years in the industry and has published on Forbes and tech crunch.