Miguel Bosé (Panama City, 66 years old) said in the interview that Jordi Évole did a couple of years ago that inside him there were two personalities: the intimate, personal and calm one, which he called Miguel, and the darker one. and wild, which he called Bosé. In 'Bosé', the series that arrives in Spain on March 3 through SkyShowtime, the latter is barely glimpsed, at least in the first two episodes.
Articulated in six chapters, each one dedicated to a song -it has little to do with that pharaonic project of three seasons of eight episodes each, which was going to cover three different stages of the artist's life-, 'Bosé' is a Authorized biopic that does not shy away from praising its protagonist and jumps between the two stages, that of youth, in which the character is played by José Pastor, and that of maturity, with Iván Sánchez in the role of Bosé, establishing certain parallels and conclusions.
The narration is backed by the voice-over of Iván Sánchez, who in the first person gives voice to Miguel's reflections on his life, what it means to go on stage, love affairs, his relationship with his parents, fatherhood or the endless tours far from home and at the same time puts the viewer in context about what they are going to see.
'Linda', the theme that Miguel Bosé released in 1977, gives the title to the first of the episodes of the fiction, which from the first moment situates who will be one of the great villains of the show: his father, the bullfighter Luis Miguel Dominguín . Brilliantly played by Nacho Fresneda -he even replied to the way he held his cigarette-, the emasculating and dominant attitude of this alpha male oozes almost in every frame, placing Bosé as the victim in a parent-child relationship that, little by little, He balances his forces, as the young man becomes increasingly clear that his thing is to be an artist. There are no surprises, then, in this section. 'Bosé' sins of being Manichean and of an absolute lack of nuances. "You play two little roles and you already think you are an actor," the bullfighter blurts out to his son after confessing that he wants to try to be an actor. "You were not born to be an office worker," says his mother Lucía Bose, played by Valeria Solarino.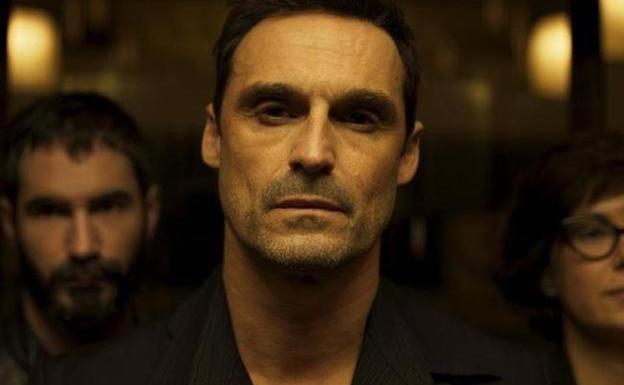 And Miguel grabs that suitcase full of dreams that his tata (Alicia Borrachero) has packed for him and leaves the Somosaguas chalet, where he lives with his parents, to Sicily, in the mid-seventies where he begins his career as an actor. It is there where the first shadows of a character who is in love to the core begin to be drawn. He falls in love with Barbara, one of the supporting actresses in his new film, but flirts with the leading lady, with whom he has bed scenes, and sleeps with an Italian politician almost twice his age. "I failed to be faithful," the voiceover mutters. But there is no darkness, nor savagery, it is pure sexual awakening, picaresque, mischief and sensuality. This is at least how Isabel Vázquez, Ángeles González Sinde and Boris Izaguirre, writers of the series, describe it to the viewer.
Fed up with his parents using him to attack each other and advised by his friend and manager Rosa Lagarrigue (Ana Jara), he ends up accepting the offer from the CBS record company to launch his career as a singer. But Bosé is a rebel. They ask him for masculinity and elegance, but he insists on dancing and dressing casually; They ask him for restraint, but he doesn't hesitate to tell 'Super Pop' that he is bisexual. He thus reaches the end of the first chapter, which concludes with the performance on April 26, 1977 at Florida Park in Madrid, before his parents, who made him known as a singer to all of Spain.
A fighter

In this way, the viewer will attend different milestones in the artist's career: from his irruption in Latin America from his performance at the Viña del Mar in Chile on February 23, 1981 -yes, that 23-F-, until his paternity with Nacho Palau. Be careful, the character of Bosé is not a candid soul, who has not broken a plate. He often brings out his bad temper, especially with Rosa, his manager, but the writers have built the image of a hero, an artist who fights against adversity, who falls and gets up again and who never seems to be wrong, leaving the consequences of their actions to the viewer's imagination. He is not strange. After all, behind the fiction directed by Miguel Bardem and Fernando Trullols is the producer Shine Iberia, the same company that has managed with 'Cover Night' to have Bosé return as a jury to a program on RTVE's La 1.
Despite the absence of gray areas, the script for the biopic ends up being attractive, perhaps because of delving into the life of a successful artist now that he is at a low point due to his hoarseness and his controversial statements about the covid, and it goes to the point , which is much more than can be said for similar proposals. Although some of the dialogues can be unintentionally funny, like that "a bullfighter never asks for forgiveness" that Dominguín snaps at his son after a tough sequence with Ana Obregón, he is one of those who are not forgotten.
With a decent setting but a lack of resources -trying to pass off the Madrid of the Habsburgs as Rome is already hard, but the recreation of New York in the style of a theme park cries out to heaven-, the fiction does not visually attract attention despite the efforts of Miguel Bardem and Fernando Trullols in the direction. Undoubtedly the best thing is the enormous acting effort of its protagonists. José Pastor and Ivan Sánchez have perfectly captured the essence of Miguel Bosé. The first is restless, jovial, spasmodic; the second rested, intense, but both maintain an exemplary balance, without falling into caricature. 'Bosé' is not a jewel, but it is entertaining and the fans will really like it. Almost as much as Bosé himself.

www.hoy.es
Eddie is an Australian news reporter with over 9 years in the industry and has published on Forbes and tech crunch.