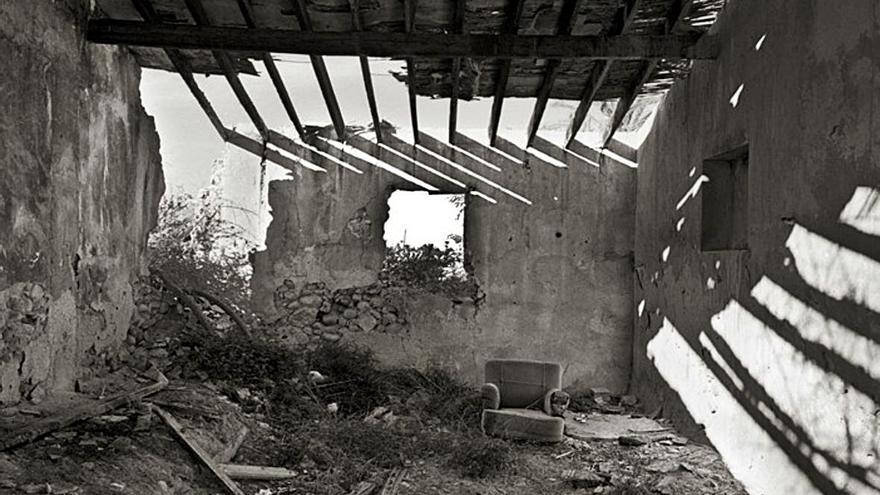 The relay is almost absent and that is why today most of these buildings are uninhabited. For the natives, the only thing left of them is a halo of melancholy when they remember past times. Rural experts estimate that there may be more than 700 typical buildings in Camp d'Elx, with a porch facing south as well as those with a tower, stately style or farmhouses. Of all of them, a large part are in an abandoned state or are even uninhabited, which indicates "that we are losing heritage by forced marches" and they list lost cases and that "they should be protected by the Valencian heritage law, such as the hermitage del Molar », comments Marga Guilló, technical director of the Associació per al Desenvolupament Rural del Camp d'Elx.
The expert points out that the administration should help the owners of certain buildings to rehabilitate them, because the private initiative in most cases cannot afford to maintain these homes, which can be centuries old and made of primitive materials. In the same way, he reiterates that the administration is not firm either to prevent these buildings from being transformed at the free will of the owners, thus breaking their particular aesthetics.
Then there is a pattern that repeats itself in many families. These houses may belong to farmers, but when they retire from the field when they reach an advanced age, or even when they die, there is hardly any replacement who wants to resume agricultural activity and then the heirs are at a crossroads. They do not know what to do because they do not know how to take advantage of them. Some sell the plots and end up replaced by chalets. Or it is the case that the beneficiaries do not agree on what step to take, time runs out and the cracks begin to accumulate. A small part rehabilitates them to live.
For the record of this way of life, José Ortuño has allied himself with his goal. This photographer from Elche began eight years ago to capture the essence of these homes. He scrutinized the ruins of a score of them and the decadence that he immortalized was so overwhelming that he has captured it in his exhibition "Uninhabited Time", which he recently exhibited in an Elche room. He relates that he has no link with the rural or agricultural environment, but curiosity ended up catching him after taking a previous photographic series of palm trees with strange shapes. "You are discovering the reality of a world that is ending," he adds.
What impressed him the most was finding forgotten memories such as photos of the first communion of two brothers lying on the ground, letters or Christmas postcards. "I wanted the presence of life to be as close as possible, for abandonment to be a bit hurtful in its proximity."
He found multiple remains such as "kitchen utensils, abandoned sofas and even second or third options that those houses had had", such as warehouses "with car hubcaps, people who accumulated washing piles, remains of shoe things because they could have their small workshop … ». He narrates that "a person left the exhibition crying because they feel this work as a way of doing justice by recording that abandonment". In his work he was always a watchful eye because he did not know what he was going to find. He states that in a couple of cases he found squatters in them and that most have signs of vandalism.
Eva Juan has also highlighted this type of house. For eight years he lived in a rural part of the Camp d'Elx, which aroused his interest in entering a landscape of palm orchards that embrace these houses. As a photographer, she has been capturing the essence of the abandoned faenetas in the rural areas of Elche for three years to "claim decay, deterioration or transform them into artistic projects" as is her case. The feeling that remains when immortalizing them is "of exceptionality, of revisiting places that take root, that have agricultural memory," he says.

www.informacion.es
Eddie is an Australian news reporter with over 9 years in the industry and has published on Forbes and tech crunch.