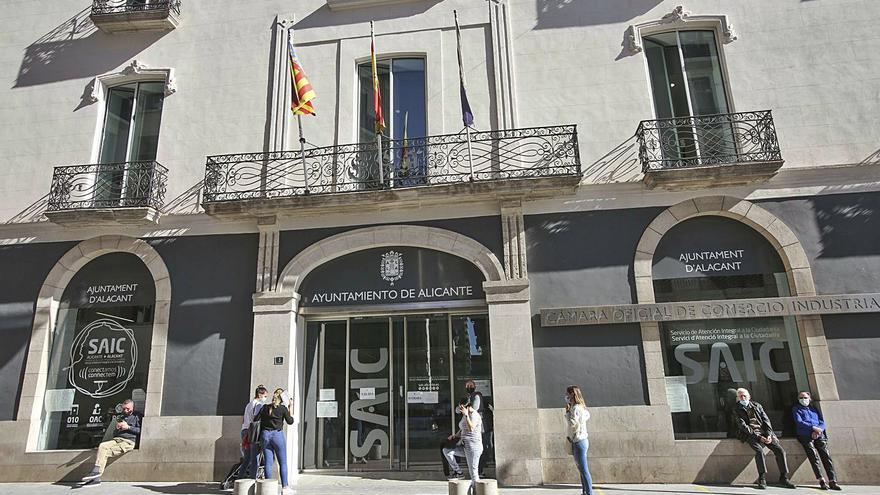 One of the victims has been Anja Brinkmann, a German who has been in Alicante for more than two decades and who needed to update her registration when she changed her home. «I saw on the internet a website of a supposed consultancy that helped you with the paperwork. I paid 39 euros for nothing. It was a scam. They gave me a reference number that was useless. I ended up reporting to the National Police, "says the neighbor of the Alicante capital, who knew that her case was not isolated when she called the City Council to carry out the procedures that the consultancy did not do for her:" I told them my case and they told me no it had been useless to pay. And they also told me that my case was not isolated at all, that they had had many similarities in recent times. This is also confirmed by municipal sources, who admit that there is the "business" of the Register, although it is something generalized, which is not limited exclusively to the city of Alicante. «Not long ago an English couple came to the City Council who had contacted a presumed lawyer to help them because they did not speak Spanish. He did not appear after charging them 80 euros ", they point out.
Many are the public complaints that can be seen in the network itself about scams in the registration procedures, such as recently denounced the municipal government of El Campello. Citizens who have been victims of alleged consultancies who even offer to carry out procedures that clash head on with current legislation: "The registration certificate or the digital one cannot be obtained by another person for you," the municipal sources themselves underline. Among the visible criticisms against the alleged scammers, Most of them point out that after paying an amount, nothing was solved or a completed form was hardly received. "With the covid-19, they told me that my registration process was only online and my surprise was that I paid them 39 euros and they only sent me the completed form," says a citizen in relation to the same company that ended before the Police for not complying with the agreement with the German Anja in Alicante. "They don't send me the registration request either and there is no way to contact them," adds another scam on the network. And so countless comments on alleged consultancies that make a fraudulent business of free procedures, such as registering the city of Alicante.
Some of these scams reach the Police. Many others do not do so as they are amounts, for each one of the scammed, they are not excessively high. "We are behind these illegal businesses, but it is not always easy to catch them because the people who come to report cannot always bring all the data we need. Sometimes they do not even know who is behind … ", they explain from the Alicante National Police Station, where they emphasize that the main victims are people who have arrived in Spain from other countries:" For this reason, it is the Aliens Brigade and Fronteras is focused on solving these cases.
The Alicante City Council, given the numerous cases of attempted scams, have implemented changes in the appointment service to try, at least, to avoid its fraudulent sale. "We detected that there were third parties who massively booked appointments, also leaving the rest of the citizens without them, and then at untimely hours they canceled them so that their clients could take them. We work to prevent that. Now when an appointment is canceled, it does not appear again at the moment, but at another time, so they lose that advantage ", explains the Councilor for the Presidency, Innovation and Project Coordination in the Alicante City Council, Antonio Peral, who assures that with that change «it is intended that the traffic with previous appointments is reduced to the minimum expression. For now, they have achieved that the wait for a previous appointment is days and not up to three months, as it happened just a few months ago.

www.informacion.es
Eddie is an Australian news reporter with over 9 years in the industry and has published on Forbes and tech crunch.