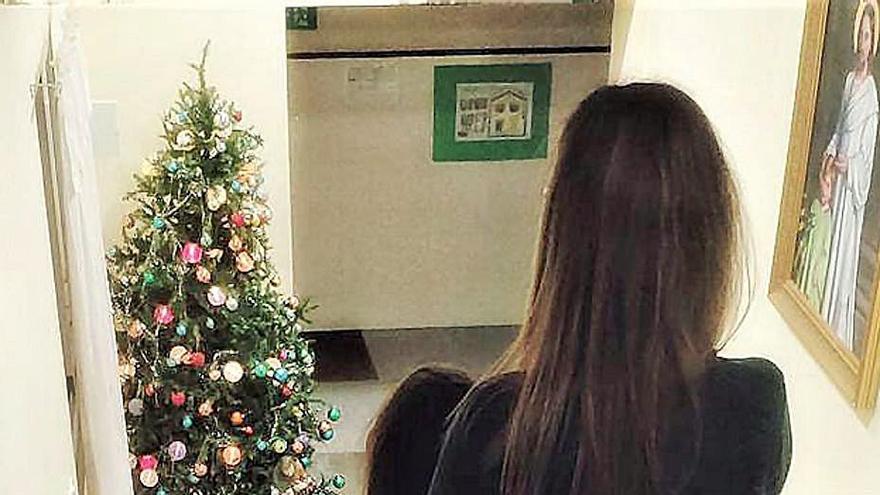 There they are taught to carry out routines so that they can be autonomous when they reach the age of majority, and up to the age of 23 they are oriented in emancipation housing.
This year the health crisis caused by covid-19 has prevented most from leaving the center to spend these days with their families. The excursions are also reduced and only the company remains. The illusion for these dates also emerges among the resident boys and girls and therefore from the Casita de Reposo, managed by the San José Obrero Diocesan Foundation, they process the letters that the young people have recently wanted to send to Santa Claus and soon to the Magi from the East.
One of the most demanded requests this year has to do with technology. «We need the IT issue, the possibility of tablets and computers, laptops or landlines because by not being able to go out there have almost been moments of isolation and it is one of the aspects that most demand us. The tablet, for example, is used to study, play and talk on the phone, just like a computer »points out Vicente Martínez, director of the Casita de Reposo and the San José Obrero foundation. He exposes that the circumstances arising from the pandemic make the donation campaign focus on these types of items, since they barely have one computer per household and the options for young people to entertain themselves have decreased due to the health crisis.
"You cannot do many activities and people from outside cannot enter. Other times a group would come to do a workshop, to play a soccer game and this year it is dangerous. Therefore the computer theme is recurrent because it gives a lot of play. They can't do anything but they can communicate, "says Martínez.
Apart from these demands, the young people have also written in these letters that they would like to receive clothes, although from the center they ask the collaborators that from experience it is better that they send some type of gift card so that the minors can choose more according to size and taste.
Collaborators
Currently there are about fifty individuals and companies that jointly they provide products they need in the facilities. That is why every year they publish a list of those priority items on their social networks, including non-perishable food, bath gel, shampoo, washing machine soap or hydrogel as a novelty, which due to the circumstances adds to the list.
Antonio Martínez explains that they are grateful for the volume of collaborators they have, which has remained stable since the confinement by covid-19, he says. He indicates that in general the volunteers are families from Elche «who have known the little house their whole life, and they may come to you with clothes, oranges that they collect, or with vegetables as with toys. People of all kinds are coming, I see enough involvement. As an example, they mention the help that the La Caixa Foundation recently gave them to finance a new vehicle with which to travel, since the van that the center had was very old.
Like any other day
Christmas Eve and Christmas Day were celebrated at the Casita de Reposo like a normal weekend. Most inmates are 10 to 17 years old and only a small part was able to leave to go home.
On these dates they have planned an exit to a shopping center, for example, and they are grouping young people in bubble groups to control the situation in case of contagion by covid-19.
14 social educators work at the center, a psychologist, a social worker and a coordinator with whom the management meets weekly, as well as two cleaners, cooks and garden maintenance personnel. In addition to the facilities at Peña de las Águilas, in Elche, they have facilities in Orihuela and a day center.
Together they try to make the space a shelter for them to give a certain familiarity without replacing the home. «One day they need to cry with you, tell you a concernWe try to support everything they may need », says the director of the center.

www.informacion.es
Digsmak is a news publisher with over 12 years of reporting experiance; and have published in many industry leading publications and news sites.