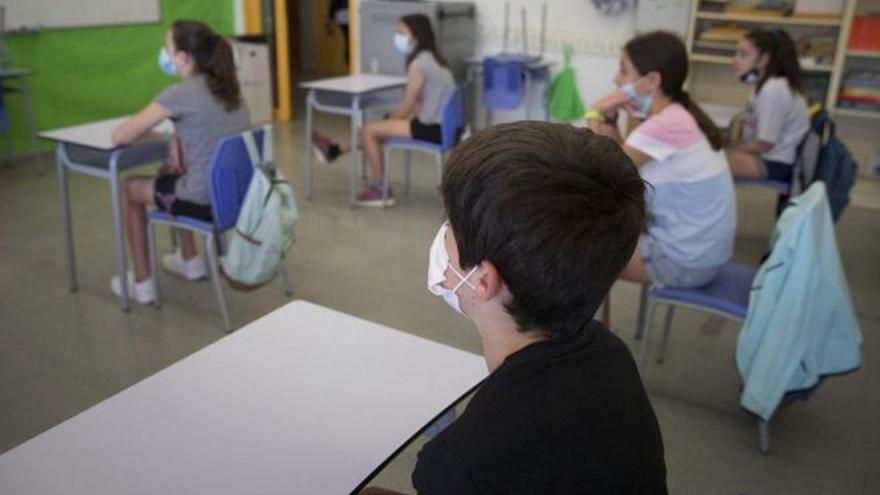 During the last twelve months, I believe that no one who was in an organization where large groups of people work or meet, had seen a paradigm shift that never or almost never occurs in a lifetime. Any major change in the way people work involves a reaction and an adaptation. For example, as the principal of a school with students between the ages of 3 and 18, each area of ​​the school has needed its own adaptation. Infant students who, of course, are less than 6 years old, have been able to work without masks. This entails cleaning practically everything they touch to maintain a safe work environment. As the students get older, the responsibility shifts more to the community as a whole and fortunately I can say that in my own work environment everyone responded so well that we were able to remain open and in a safe environment the entire school year .
Now, in September 2021, what challenges remain and what has changed forever? There was a lot to do before lockdown to bring teaching and learning into the digital age. Sometimes the need opens up an unexpected path to success and with all teachers and students doing their learning. online Between March and June 2020, we begin this academic year with a much greater understanding of how digital technology can enhance our practice, teaching, and learning in the classroom. Additionally, today we have colleges where virtually all students and staff members are digitally proficient and where technology flows throughout our teaching and learning.
But this in no way substitutes for traditional teaching methods. The combination of teacher-led or student-led teaching and learning in class with a space for research onlineit is inspiring. In my humble opinion, this has been a great step forward and something positive after sixteen very tough months for the entire community. For this reason, the care for each member of the school community and the commitment to ensure the well-being of each family within the school has never been stronger.
Looking forward, as it should always be done in a new school year, the centers are undoubtedly in a better position and better equipped to face the changes and this new normal that we have had to adopt. Students know the routines that allow them to be safe when they attend college. Both staff and students are more attentive and more prepared for any eventual changes, and parents are already used to different adaptations in protocols and procedures.
All this means that we can fully concentrate, with even more rigor and theoretical pedagogy put into practice, on educating our students with the most up-to-date knowledge possible. Educating our students in a way that prepares them for future careers, some of which don't even exist yet, is an exciting but overwhelming prospect. Planning a future that changes day by day requires that the directors of educational centers are several steps ahead of today. The constant need to examine changes in education and reevaluate the required methodology and pedagogy is a challenge for every headmaster. This is even more the case when we must strive to treat each student as a creative individual, each with their own strengths and each with their own independent path. With this in mind, it is not enough to simply educate for the "common good". We must give students the tools they need to be strong character, to be confident leaders, and true citizens of the world.
In short, the last two academic years have been totally unique in education. They have provided challenges of a physical, logistical, and practical nature. They have made every school leader look inward and dig deep for answers and solutions. If anything has shone through these difficult times, it is that we all work with a group of students who are essentially different, who want different things, and who work in different ways. They have all adapted in their own way and it is our duty to protect that they remain unique individuals. Each of them is worth the time, attention, and best education we can provide.

www.informacion.es
Eddie is an Australian news reporter with over 9 years in the industry and has published on Forbes and tech crunch.