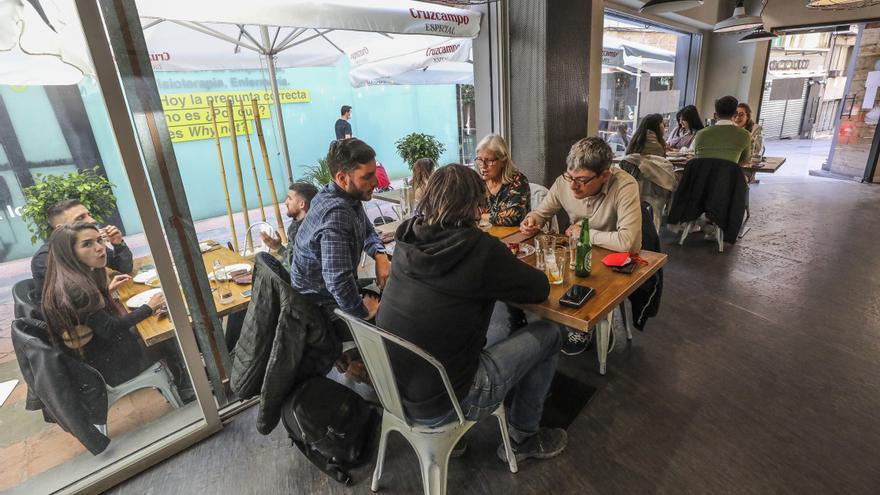 The City Council has taken a further step in the goal of turning the municipality into a tourist enclave by professionalizing the hospitality sector. The Local Government Board has signed the first singular collaboration agreement with the General Directorate of Tourism of the Generalitat Valenciana, which establishes that 2,166 hours of training will be organized at the Center de Turisme (CdT) Elx / Escola Municipal d'Hostaleria divided into about twenty courses on restoration, room service, cocktails, culinary applications or other disciplines hoteliers.
"This will mean a qualitative leap in the courses given to the sector in Elche, since the involvement of the CdT will improve the quality and means of this continuous training," said the municipal government spokesman, Héctor Díez, who explained that The City Council will transfer the facilities and manage the selection process for the courses, while the Generalitat will provide the same, the teaching staff and the material means to teach them, valued in 70.000 euros.
The decision is included in the framework agreement signed by the City Council of Elche and the General Directorate of Tourism in 2020, by which the Municipal School of Hospitality, located on calle Cauce, joined the Turisme Comunitat Valenciana CdT network. "We advocate for the advancement of the hospitality sector in Elche not only with direct financial aid but also by supporting its transformation, because betting on the hospitality industry is also betting on a tourist city," Díez stressed.
In the Area of ​​Equality, Social Rights and Inclusive Policies, it has been approved to submit to public consultation for 15 days, so that it can receive proposals from citizens and groups, the municipal regulation of the home telecare service. Once the term is over, the intention of the Government Team is that the provisions form part of the specifications of the new contract and can be tendered to start the service in November 2021. Unlike previous years, the City Council of Elche will directly award the service and will establish the access framework for people who have the right to receive it, while the Generalitat will continue to pay for it via subsidies.
Finally, the Board has decided to initiate a sanctioning file to the concessionaire of the reorientation and reintegration service – in operation since December 2020 – for a report issued in March by Social Welfare, in which they warn that it was being provided with ten fewer employees than those established in the specifications. For this reason, the department proposes to sanction the company, which has 15 days to present allegations, with a penalty of 5% of the cost of the contract; that is, 29,699 euros.

www.informacion.es
Eddie is an Australian news reporter with over 9 years in the industry and has published on Forbes and tech crunch.