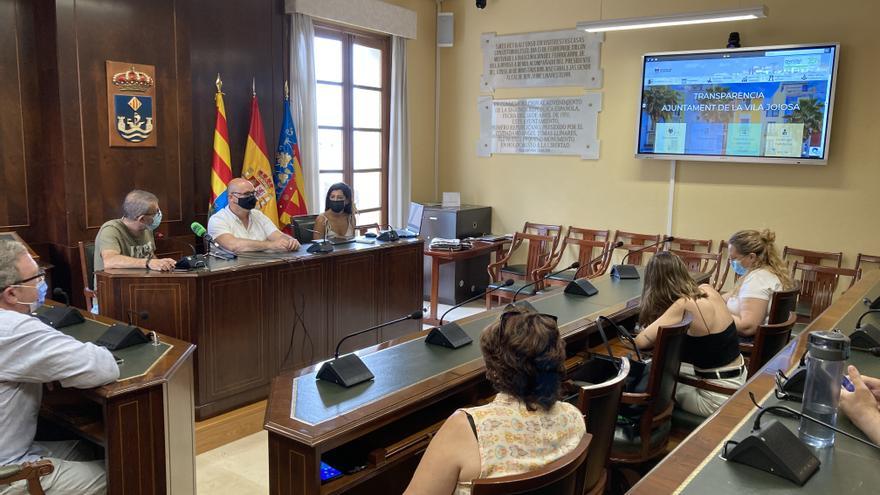 The launch of this new portal, as explained by the City Council, places the municipality in the "First place in the transparency ranking of local entities of the province of Alicante, and in the second place of the municipalities of the Valencian Community ", in addition to entering among the 40 most transparent local entities nationwide with a 'Dyntra' transparency index that touches 75%.
With him, the 74.69% transparency compared to 31.48 points which reflected the past 2020 in the DAM index (DYNTRA City Councils and Municipalities), whose breakdown shows transparency percentages of 66.15% for Municipal Transparency, 57.58% for Citizen Participation and Collaboration, 96.3% for Economic Transparency -Financial, 100% for Service Contracts, 80% for Urban Planning and Public Works, and 50% for Open Data.
The Department of Transparency, led by Councilor Josep Castiñeira, has made a commitment to an accessible, open and close web model that "cmeet the demands of the neighbors and residents of the Vila Joiosa in matters of Transparency ", explained the mayor of the Vila. In collaboration with the developer company 'oGov System', a wide catalog of information has been made available to the public through a Municipal Transparency Portal that can be consulted through the web: https://transparencia.villajoyosa.com /
This new portal, in addition to providing the information published on the municipal website in an accessible, intuitive, and understandable way for citizens, collects all the information regarding the Consistory in an organized way in 6 sections: Municipal transparency, Planning, Regulations, Heritage and Services, Financial Economics, Contracting of Services, and Public Works and Urbanism; meeting the obligations of the legal framework and the indicators of the main transparency methodologies.
Thus, "any person, physical or legal, may request specific public information in the simplest way," explained Castiñeria, who stated during the presentation that the Transparency Portal "will evolve by municipal initiative to respond to the needs and demands of the residents of Vila Joiosa. "
For his part, the mayor of Vila Joiosa, Andreu Verdú, has expressed his pride with the result obtained with this new portal. "Information has always been available to citizens on the municipal website, but in a complex way. This portal is designed to facilitate this search for information to interested persons". During his speech, the mayor thanked the development company, the councilor for Transparency and all municipal workers for the launch of this new portal.
Verdú has ensured that the new Transparency Portal "It is the reflection of an open and close Government such as that of Vila Joiosa. A government that complies in an exemplary way with the Transparency indicators and positions Vila Joiosa as the most transparent town hall in the province, the second at the regional level and places it among the most prominent at the national level ".

www.informacion.es
Eddie is an Australian news reporter with over 9 years in the industry and has published on Forbes and tech crunch.