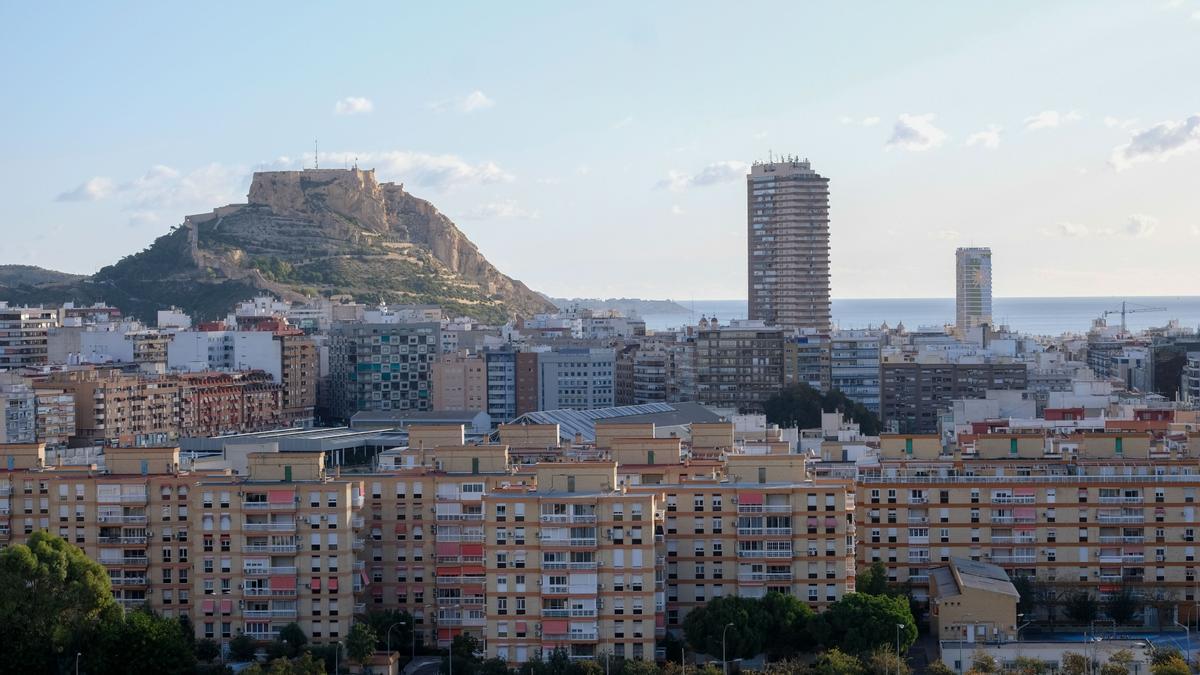 The Local Development Agency of the Alicante City Council launches the third phase of the program "Impulsalicante, Neighborhoods and Pedanías" that, in this new edition that will last throughout this year, it will pay special attention to the fight against submerged work and job insecurity, promoting the entrepreneurial spirit. More of 800 people They have benefited from this service since its launch in early 2020.
Three technicians will advise to job seekers and entrepreneurs in different community social centers in the neighborhoods of Ciudad Jardín, Tómbola, Divina Pastora, San Blas, San Agustín, Villafranqueza, Babel, Ciudad de Asís, Florida, San Gabriel, Urbanova and Cementerio in addition to the games del Rebolledo, Moralet, Verdegás, Bacarot, Fontcalent and Pla de la Vallonga with a population close to 65,000 inhabitants.
The Councilor for Employment and Development, Mari Carmen from Spain, has highlighted that "the objective of this program is to decentralize, structure care in the territory and get closer to neighborhoods and districts to advise job seekers or those who want to undertake and launch a business idea."
"This initiative is aimed at promoting sustained and inclusive economic growth, favoring the maintenance of the commercial and productive fabric with decent employment, structuring the action of counselors in the territory, bringing this service closer to residents in vulnerable situations," commented the mayor, who has also highlighted "the collaboration with neighborhood associations and social entities to reach the population to whom this recursO".
"We have already carried out two phases of this program, with very good results until March 31 and from this moment on a third phase enters in which all neighborhoods and districts will be visited, with special attention to the neighborhoods located in the southern area of ​​the city.
More than 800 people have used this service neighborhoods and districts in its two previous phases, of which more than 70 have directly or indirectly managed to get a job and another 40 have started a job placement itinerary, with more than 600 having received some kind of information, advice or management.
Work elevator
"Impulsalicante" thus extends the collaboration of the Generalitat Valenciana through Labora, within the Territorial Agreement for Employment of the city of Alicante, which provides financing for more than 300.000 euros for the hiring of professionals who provide advice through face-to-face and online care in public centers closest to the homes of Alicante.
From Spain, he explained that "through this service, job guidance services are provided in person and online with registration at the Employment Agency, Job Placement Itineraries and Itinerant Autoservef, as well as training for employment and job placement. It is also intended to give a boost to entrepreneurs in the city through specialized advice when setting up a company ".
The neighborhoods and districts of the city of Alicante where the action will take place "Impulsive neighborhoods and districts III" They are: Ciudad Jardín, Divina Pastora, Tómbola, Rabasa, PAU San Blas, San Agustín, Villafranqueza, Babel, Ciudad de Asís, Florida, San Gabriel, Urbanova, Barrio del Cementerio, Cañada del Fenollar, Alcoraya, Verdegás, Bacarot, Rebolledo, Moralet and Pla de la Vallonga.
Being the municipal centers where face-to-face counseling will be offered by appointment, the Isla de Cuba Social Center, the Nazaret Training Center, the Villafranqueza Culture Room, the Felicidad Sánchez Social Center and the Local for Citizen Participation of the District Board 5 .

www.informacion.es
Eddie is an Australian news reporter with over 9 years in the industry and has published on Forbes and tech crunch.