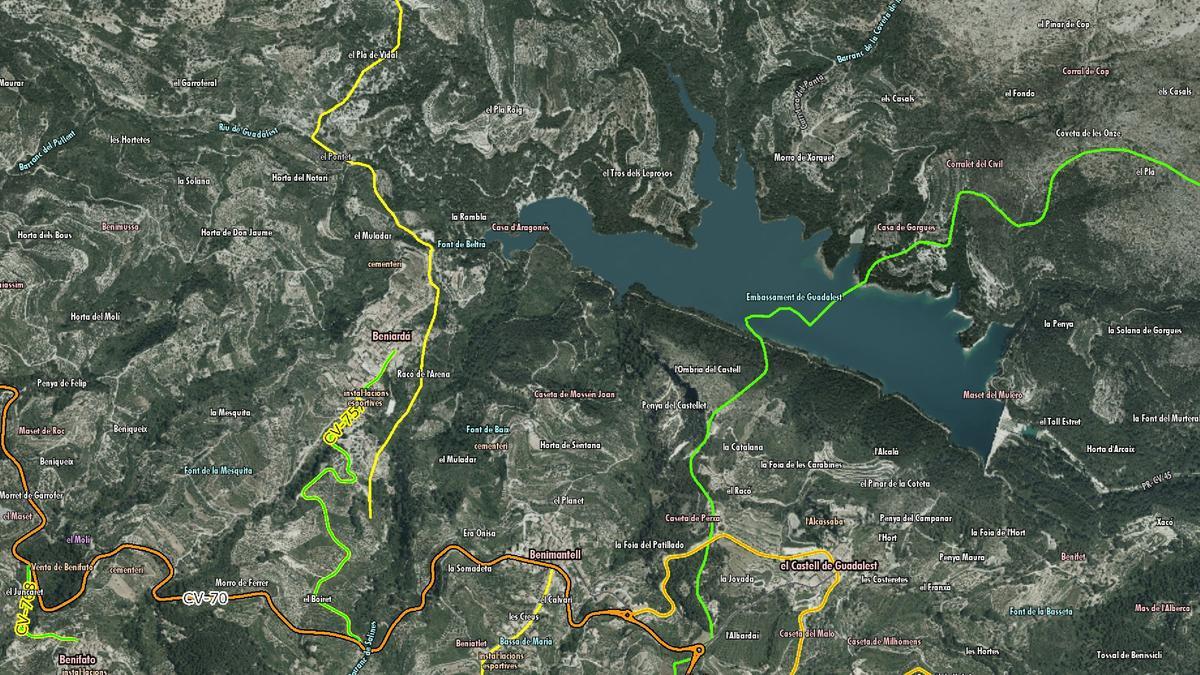 Since the entry into force of law 13/20105, the geomatics professionals We have encountered a very important obstacle when it comes to providing the graphic bases of the farms to be registered in the Property Registry: The delimitation of the Public Domain.
Definitely, is the great workhorse for all surveyors dedicated to the delimitation of property. The previous work of communicating with the relevant administration is tedious, for the labyrinth involving many times reach the technician dedicated to these matters, long because of the existing traffic jam in the administration and finally, little valued by the owners of the properties who are not aware of what it takes to have a correct georeferencing of their boundaries with the public domain.
Alicante Provincial Council, Ministry of the Environment, Júcar and Segura Hydrographic Confederations, Alicante Highways Unit, Town Halls and many other organizations, face daily requests from all the Property Registries of our province regarding if the graphic bases of the properties to be registered respect the delimitation of the expropriations carried out in some cases more than 50 years ago. The great problem of these organizations is that they do not have the correct geometry of the limit of the scope of their competence transferred to the cadastral graphical base. On the other hand, the technician who does not come from the world of geomatics, and who has never worked on these aspects, uses for your work the cadastral graphic base, and finds the negative qualifications of the registries, when the competent administration arrives in time to be able to make allegations to the communications made to the registries.
For all this, from the COIGT We call on administrations, not to update in a precise way the geometry of the Public domain, if not so that they enable fluid communication channels so that competent technicians can speed up the procedures, and that a farm that borders a National Highway, we do not have to wait a year for the georeferencing of the limit of its area of ​​competence to be facilitated to us.
Collaborate with us, we are the technicians who are on the street carrying out the work of inscribing the graphic bases of the property and that we are also perfectly aware of the problem of the lack of definition of the Public Domain in Spain.
Do not forget that the demarcation is one of our keywords, that we carry out demarcation of municipal terms, of Vías Pecuarias, and everything that comes our way. Are surveyors and the demarcation is our way of life, and for this we use all technologies possible such as GPS, topography classical, the drones, the laser scanners, the Systems from Information Geographic and the Photogrammetry.

www.informacion.es
Eddie is an Australian news reporter with over 9 years in the industry and has published on Forbes and tech crunch.