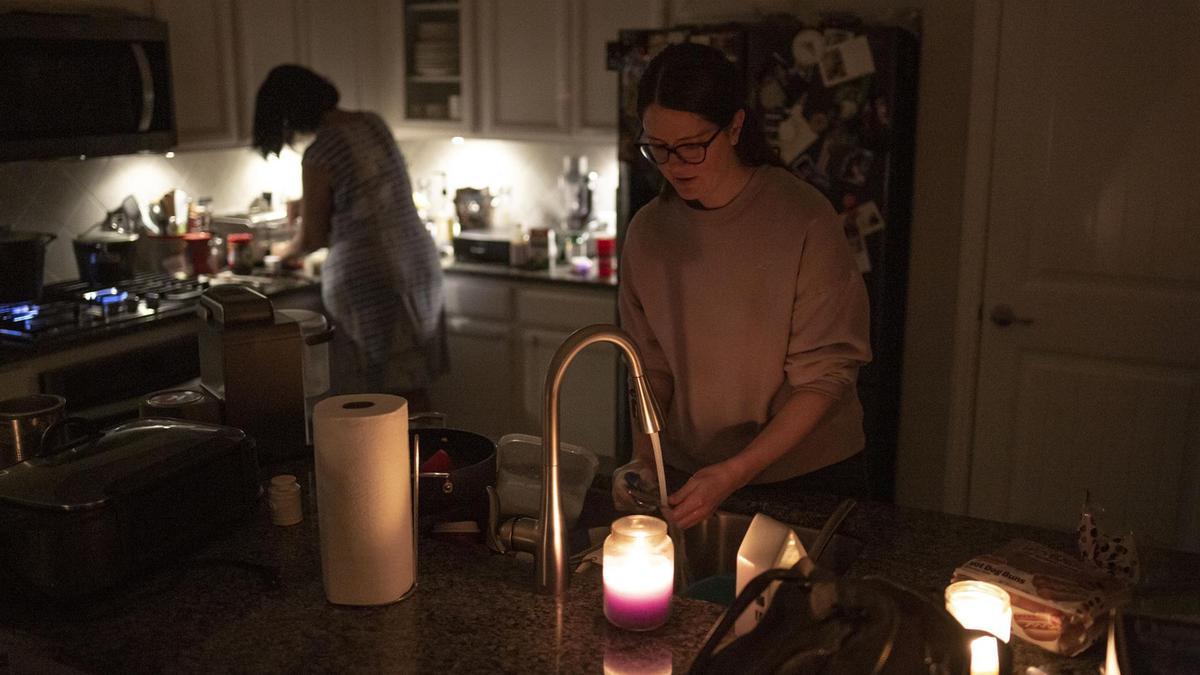 The cold wave that is shaking the United States since last Sunday It has already left 47 dead throughout the country, of them about thirty in Texas, the state most affected by its lack of preparation for the winter storms, and where one of its most prominent politicians, Republican Senator Ted Cruz, is defending himself tooth and nail from the criticism that has accused him of abandoning the population to go with his family to Cancun.
The identities of most of the deceased, according to the 'Washington Post', responsible for the count, have not been released and the actual number of victims may not be known for several days while authorities focus their efforts on restoring electricity to the millions of affected homes.
The leading cause of death is traffic accident, followed by carbon monoxide poisoning in homes where the family moved generators or even started vehicles in garages to heat up, as happened Tuesday in Houston, where a woman and her child died.
In addition, and according to the balance of the 'Post', at least 17 people have died from exposure to cold.
Regarding the electricity supply, as of this Friday there are still 185,000 homes without power in the state of Texas, to which must be added 73,000 people who have lost power in Louisiana and 111,000 in Mississippi. However, security officials have warned that limited blackouts are still possible in the coming days.
Given the seriousness of the situation, the president of the United States, Joe Biden, issued this past weekend the emergency declaration for disaster for the state of Texas. Oklahoma Governor Kevin Stitt and Louisiana Governor John Bel Edwards have also requested emergency declarations.
Ted Cruz goes to Cancun
In between, Senator Cruz has had to apologize for his trip to Mexico accompanied by his family, in a decision that he recognized as "quite lacking in empathy" in an appearance made late this Thursday and after initially arguing that he had decided to travel to Cancun because his daughters had asked him to.
"I started to have my doubts as soon as I sat on the plane. We are all parents but, on the other hand, I have a responsibility to the state, so I changed my return flight and returned on the first available flight that I could take, "Cruz explained in a statement to CNN shortly after returning to his state, after it was learned that he planned to return in principle next Saturday.
"Of course I understand that people are upset," he explained., before pointing out that "we are living strange times on Twitter, which has gone crazy, like all media, and there is a lot of poison everywhere".
"I find it unfortunate by all parties, frankly," added Cruz, amid a new controversy after encouraging supporters of Donald Trump at the time to express their dissatisfaction with the elections in a harangue that culminated in the assault of these supporters to the Capitol, on January 6.

www.informacion.es
Eddie is an Australian news reporter with over 9 years in the industry and has published on Forbes and tech crunch.