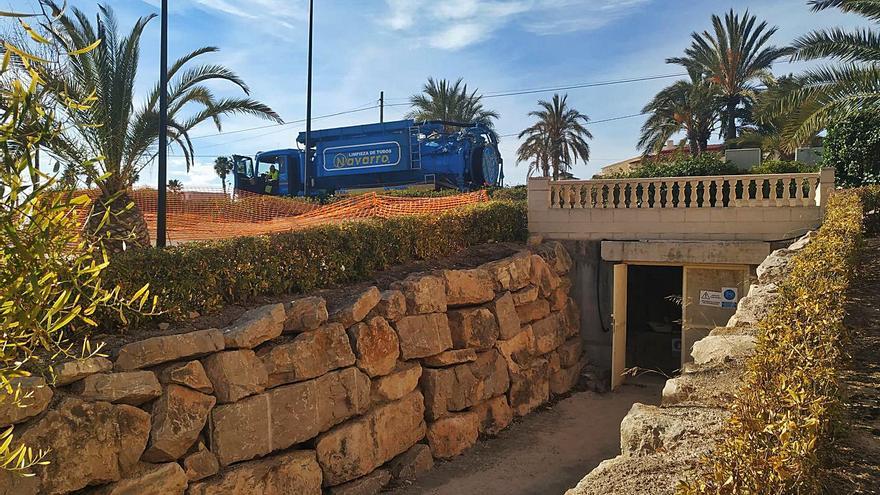 Last June, the City Council requested the Entitat de Sanejament d'Aigües (Epsar) to finance the maintenance of the treatment plant located between Orihuela and Polop streets, in Cala Baeza, since 2008, when the City Council began with its maintenance, and until it is out of service when the sanitation system of the northern area comes into operation, whose works the Generalitat is about to put out to tender to connect its sewerage with the treatment plant of Sant Joan. Therefore, and after a communication in this regard in 2019 in which Epsar detailed the documentation to be presented, the Town Hall formalized the request last June, claiming the 453,000 euros that have been paid since 2008 for a service that is really the responsibility of the autonomous administration.
But the City Council received in July as a reply that it was required to have other additional documentation that it lacks, specifically the technical-economic specifications that govern the tender for the service. And these don't exist because the City Council has been paying for the service with minor contracts to finger, although the two mayors affected by this investigation, the current Juanjo Berenguer (PP) y Benjamin Soler (Compromís), stated in their day to this medium that they paid to the company designated by the Generalitat, the administration has refused on several occasions to assume the service.
For all these reasons, last month the Generalitat announced that it approved the financing of maintenance for the next three years, but as for the expenses of the previous 12 years, it is subject to the contribution of all documentation, part of which El Campello lacks, and also limits it to only three exercises.
Judicial way
Regarding the judicial issue, Berenguer, for its first stage between 2011 and 2015, and Soler for the last mandate, declared before the judge as being investigated a year ago for an alleged administrative prevarication, as a result of a complaint from the US for an alleged hacking contracts for this service and maintenance of a source. In addition, three officials later attended and three other councilors who have not yet come to testify are also cited. These payments, as the US alerted, had numerous objections of illegality on the part of Contracting, Intervention and the secretary.
A facility that causes spills in Cala Baeza
La Mercé station is a facility that is overflowing and obsolete, causing fecal discharges that end up in Cala Baeza, where bathing is prohibited due to this contamination. For this reason it will be temporarily expanded by the promoter of the tourist apartments of Cala Lanuza, since the consistory has demanded this measure so that they can open, although the final solution will come with the work of the Consell to connect the north zone with the Sant Joan WWTP.

www.informacion.es

Digsmak is a news publisher with over 12 years of reporting experiance; and have published in many industry leading publications and news sites.