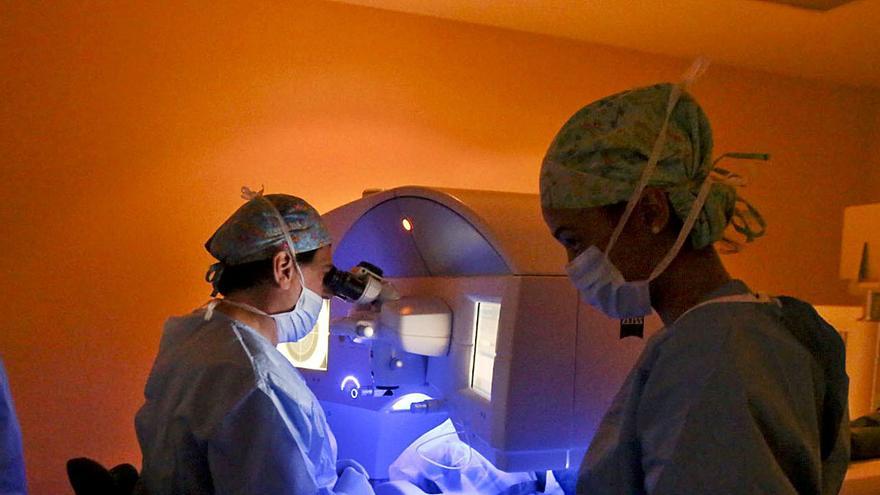 Operations canceled, waiting list for diagnostic tests, delays to be seen by the family doctor … This pandemic year is causing significant delays in public health that have ended up benefiting private healthcare. The number of people who have taken out private insurance in 2020 experienced the largest increase since 2011. A total of 32,172 people took out a health policy last year, representing an increase of 6.6%, according to data provided by the Spanish Union of Insurance and Reinsurance Entities (UNESPA).
Although Unespa indicates that in recent years the health insurance sector has experienced sustained growth "on its own merits", they acknowledge that the covid pandemic and the indirect consequences which has taken the form of an increase in waiting lists has favored a greater recruitment of this type of product.
Economic effort
In the consultations of family doctors, they note that more and more patients are turning to health policies to solve their health problems. "The profile is also changing. We see that every time they are younger people and lower middle class people that he has made a very important effort to pay for insurance and that they are thinking a lot about whether to renew it or not, "says María Ángeles Medina, president of the Valencian Society of Family and Community Medicine. Medina experiences this phenomenon «as a failure, because there will be people who have not been able to pay for insurance and who have not been able to access us either.
For Medina, this situation is a direct consequence of the lack of accessibility to public health due to the coronavirus crisis, so he trusts that the consultations will work normally again as soon as possible so that patients are treated as soon as possible. In fact, with the fall in cases in recent weeks, health centers have been resuming their activity and already attend 50% of appointments in person.
Delay for an operation
According to data from the Ministry of Health, in the province of Alicante there are more than 7,700 patients who have been waiting for more than 180 days that their hospital calls them to go through the operating room. They are the ones who have been, because the global waiting list totals more than 23,000 patients in total in the province.
At the moment, according to the Ministry of Health, the average delay for an operation is 115 days in the province of Alicante, almost 20 days more than the previous month. These data collect only the delay that there is to go through the operating room. It remains to be known how many people are waiting for a test diagnostic, a fact that Health has always resisted to publish.
For the spokesman of the Citizen Association for the Promotion and Defense of Health of the Valencian Country, Francisco Maciá, regardless of the fact that the coronavirus may have influenced an increase in the contracting of insurance, this private health sector "has been growing for years due to neolibeal policies in recent years as public health resources have been cut back ».
Payment in kind by companies to their employees
From the Spanish Union of Insurance and Reinsurance Entities (Unespa) they point out that the private insurance sector has not stopped growing throughout Spain. One of the phenomena that drives the contracting of health insurance is its growing acceptance as a payment mechanism in kind, according to Unespa. "Many companies have incorporated health insurance for their workers as a complementary remuneration concept. Health insurance is, in fact, one of the most valued social benefits among the workforce ".
In addition, they add, they contribute to reducing absenteeism because the worker can be seen by a specialist immediately, which speeds up the completion of the necessary complementary tests.

www.informacion.es
Eddie is an Australian news reporter with over 9 years in the industry and has published on Forbes and tech crunch.