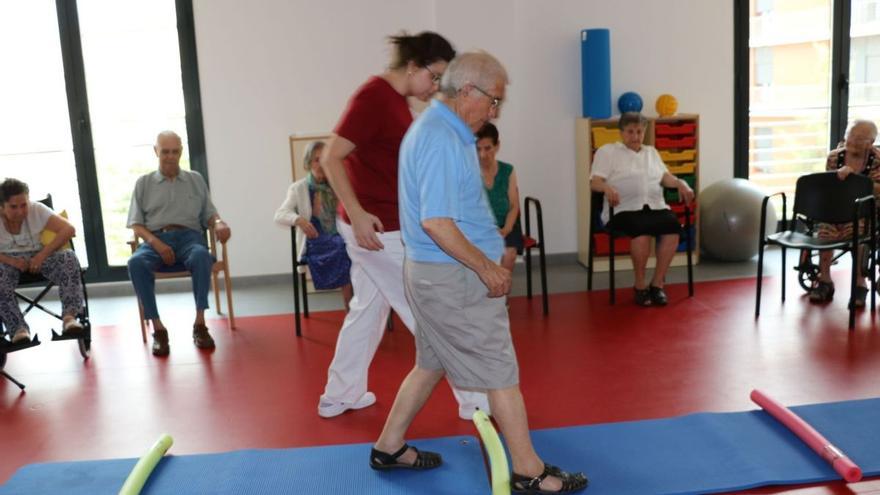 The Valencian Community will invest 561 million euros in its first social services infrastructure plan, which contemplates 247 actions between 2021 and 2025 and foresees create 6,600 public squares, generate 3,500 direct jobs and guarantee the equal access for citizens to these resources.
The Coexisting plan, presented last April at the Palau de la Generalitat, aims for citizens to have a daytime public social resource 20 minutes from your home and a residential one 30 minutes away, as well as that in each department there is at least one resource of each type: greater, functional diversity, mental health e childhood.
The Ministry of Equality and Inclusive Policies announced that this plan has been drawn up with transparency, with the local world involvement and with a scientific methodology to establish the needs for actions, which are not "arbitrary", but are based on a previous diagnosis.
In addition, sources from the Generalitat emphasize that it is a "historic moment" because this plan supposes having a "powerful tool to achieve the consolidation of the Valencian social state»And will allow to achieve society «more decent, more integrated, more cohesive and more humanized«.
Fields of action
The plan, what It will be financed with funds from the Generalitat, European and municipal, foresees in the field of old people a investment of 279 million euros and 100 new centers that will make it possible to double public residences and multiply daytime resources by 12.
In the sector of functional diversity, will be reversed 81 million euros for double public resources and have 27 new centers (17 residences and ten day centers), while in mental health will be destined 74 million to 22 new centers (15 residences and seven day centers), which multiplies the resources by four.
On childhood will be reversed 28 million for 34 performances that will allow to have 20 new day centers and a new model of Family meeting points, While for combat sexist violence will be destined three million to have six new centers and expand both the Network of Women's Centers 24 Hours as the own residential network.
What's more, the plan includes 96 million euros to improve 57 centers of the public network, some of whom have been without any intervention for 30 or 40 years, with the aim of making life within these residences "as happy as possible."
The plan has been drawn up on the basis of the Map of Needs, which has shown that in the field of older people there is a structural deficit of public places with a deficiency 16 times greater in the department of Requena than in the city of Valencia. In allusion to functional diversity, the areas with great deficiencies are València, Baix Maestrat and Les Marines.
In mental health, it has been seen that there are entire departments without any referral center and that in childhood there are no day centers, especially in the province of Alicante. The objectives of the plan include meet existing needs and guarantee territorial equity.
On the other hand, this plan will act as «Tractor» of the Valencian economy and will allow to finish or start works of Plan E or Plan Confianza to allocate them to these resources, as well as fight depopulation and decrease the travel time to access a public resource.
During the Governments of the Botanist investment in education and in health are in the state average, but in social services there was a "black hole" with a «catastrophic» distance with the average of Spain.

www.sontusderechoscv.com
Eddie is an Australian news reporter with over 9 years in the industry and has published on Forbes and tech crunch.