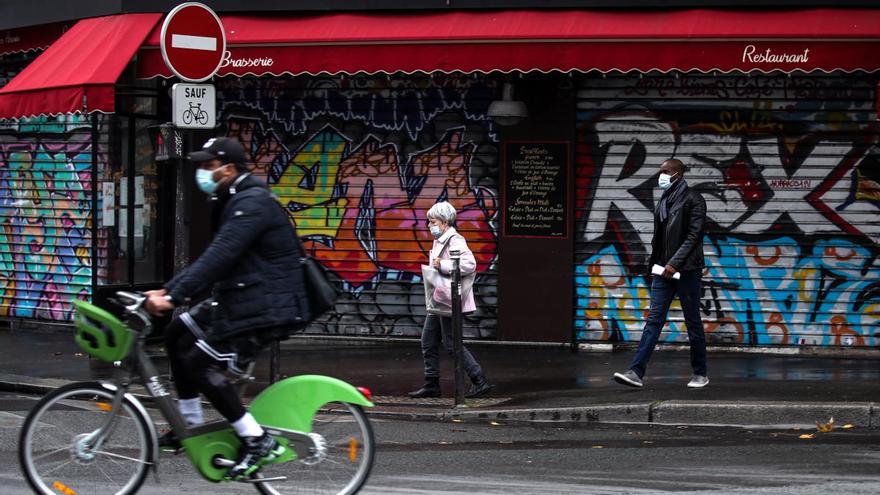 A computational model to predict how COVID-19 spreads in US cities suggests that most infections occur indoors and that people's mobility patterns help drive higher infection rates among minority and low-income populations.
A team of researchers led by the Stanford University created a computer model of the spread of the disease in 10 major cities in the United States: New York, Los Angeles, Chicago, Dallas, Washington DC, Houston, Atlanta, Miami, Philadelphia and San Francisco.
They used, among other things, anonymous data from mobile phones on how 98 million Americans moved each day last spring.
The study published by Nature "appears to confirm that the majority of covid-19 transmissions occur at super-broadcast sites, such as full-service restaurants, gyms and cafeterias, where people stay in close quarters for long periods of time, "says a note from the university.
The model suggests that reduction of occupancy in these establishments "It can result in a large reduction in expected infections."
The research also details how mobility patterns help drive higher infection rates among low-income and minority populations.
The computer model analyzed three factors driving the risk of infection– Where people go during the day, how long they stay, and how many other people visit the same place at the same time, combining demographic data, epidemiological estimates, and location information from anonymous mobile phones.
One of the study's co-authors, David Grusky, said this predictive ability "is particularly valuable" because it provides useful new insights into the factors underlying the disproportionate infection rates for minorities and low-income people.
"In the past, it has been assumed that these disparities are due to pre-existing conditions and unequal access to health care, while our model – he specified – suggests that mobility guidelines also help drive these disproportionate risks."
Business reopening
Grusky said in a statement that the model shows how reopening businesses with lower occupancy limits tends to benefit disadvantaged groups more.
Places that "employ minority and low-income people tend to be smaller and more crowded, occupancy limits on stores that reopen can reduce the risks they face," he said.
The model also offers "the strongest evidence yet" that stay-at-home policies enacted this spring they reduced the number of trips away from home and lowered the rate of new infections.
By combining their model with demographic data available in a database, the researchers showed how minority and low-income people leave their homes more often because their jobs require it.
In addition, they shop in smaller and more crowded stores than people with higher incomes, who can work from home, use the home delivery service to avoid shopping, and frequent larger stores when they go out.
In a virtual press conference held today, Jure Leskovec, from Stanford University, highlighted that his work "highlights that there is no choice between 'all' or 'nothing'"in relation to the reactivation of economic activity and its effect in keeping citizens free of contagion.
He also stressed that his model "provides a tool for the authorities to adopt the appropriate measures" in this regard.
That expert did not rule out that "in principle" this study could be used in other countries, although he said that, for now, the model only applies to the ten largest metropolitan areas in the United States, "where there are numerous points of interest, such as many restaurants, bars, hotels and establishments of this type and the population density is quite high. "
"I think the model, in principle, could be applied to other countries: it would be a question of data and local habits," he observed.

www.informacion.es

Digsmak is a news publisher with over 12 years of reporting experiance; and have published in many industry leading publications and news sites.