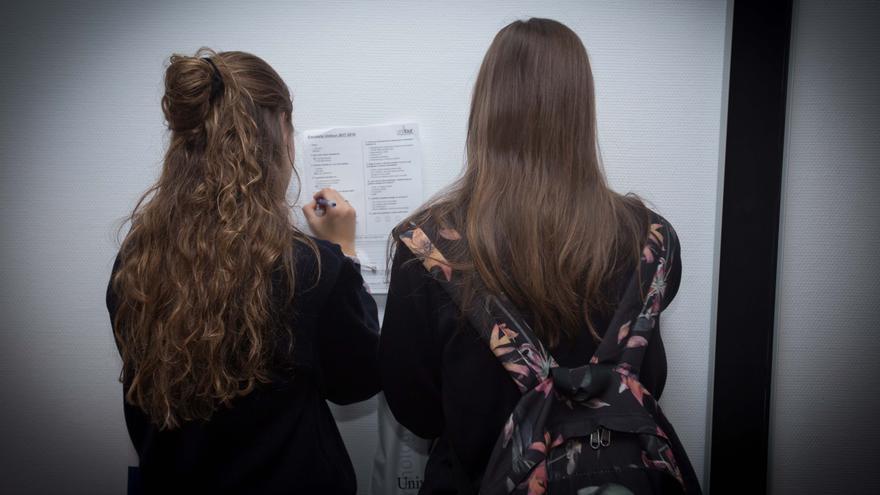 (Protection). "February was a somewhat tough month, I was up to exams, my father admitted to a hospital with COVID. It was hard, but we knew how to handle it ".
(Bea). "Everything we've been through and are going through seems surreal to me, what's more, I keep lying in my bed at night and, sometimes, I think it's a simple dream." "This year I don't see real smiles, I don't see joy in the streets, or in high school, I don't see happy people."
(Carlos). "The first trimester I tried so hard that the depression that I suffered since the confinement, since the summer, doubled and I looked very overwhelmed, stressed and irritated"
(Diana). "To start 2020 it already started twisting due to other personal problems that made me emotionally unstable and the pandemic only made it worse."
(Eloy). "The course has been a challenge for the teachers, keeping the students animated has been very complicated", "This situation makes me doubt if there was no covid-19 if I would be able to pass as I am doing."
(Fran). "This course I can say that it has not been a bed of roses. I have had difficult times, but I am left with the good, with what I have learned, with the funny moments, with laughter and above all with the good people that I have met, who have not been few ".
(Geli). "Just by naming the 2020/21 academic year, a shower of concepts related to uncertainty, worry and overwhelm comes to mind." "The strangest thing was not being able to see the faces of your classmate and teachers because there are times that a smile or even an expression says much more than what they can convey to you through the use of the word."
(Helena). "This course I think has been a year of change, I think it has changed the way of thinking and living for all of us, and I think it has helped us to mature."
(Isabel). "During the confinement I realized the life I led before, the little things that I did not value and that as what I had normalized during my life was more valuable than I believed."
(Jesus). "COVID arrived in Spain already in 2020. At that time I was in 4th year of ESO. That year was very difficult for me since I took science and that year did not go well for me. Thanks to the virus I managed to pass the course ".
(Katia). "This course ended, which has caused me very negative feelings, a course full of pain and frustrations and I am glad that it finished because I could not take it anymore."
(Lidia). "Things were getting longer, the on-line classes continued, the applause for the toilets, the long days at home, the Fernando Simon -Trying to calm down-… there I began to find myself in a very worrying state of anxiety, I cried every day ".
(Mary). "At first we all took it very little seriously, I remember listening to my family and friends – Coronavirus? what is that? -, -Quiet this is going to end in less than two weeks – surely it is a government plan – I am not going to wear a mask – Everything is a lie, the coronavirus does not exist -. Many doubts and conspiracies were going through our heads. This year we realized that indeed the world stopped and with it, mine ".
(Nadia). "At the end of the first trimester, practically every day we were informed of a new positive at the institute. Seeing how other classmates, teachers or family members fell ill did not help to calm the anxiety we felt ".
(Olga). "I have to say that all the teachers have contributed something very nice to me because even wearing the mask you could notice every smile that they gave you and that made your day more bearable. So I can say that I do not regret having given myself another chance to go back to the 1st year of high school because sometimes the second parts are also good ".

www.informacion.es
Eddie is an Australian news reporter with over 9 years in the industry and has published on Forbes and tech crunch.