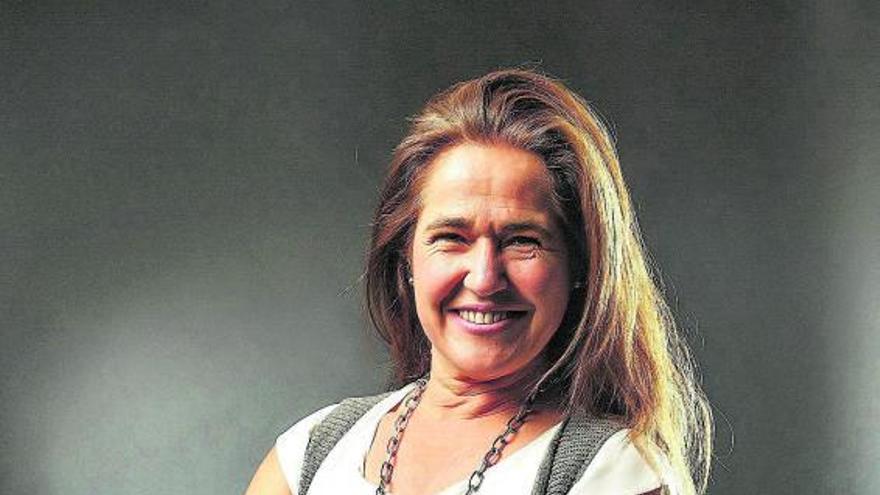 In that year of professional break, an acquaintance offered him to do a marketing and sales consulting project for a company that he was relaunching (a communication group and luxury magazines) and from there he went on to the general management. "I said yes, but the world began to go bankrupt and the media began to suffer," he explains. One of the mistakes he made was not training, but also not knowing how to choose well the partners, the team, the product and the project itself. «They were 18 very hard months. The beginning was exciting, but then it was a disaster. I decided to leave when the situation was already untenable, "he explains.
However, failure is often the necessary factor for success. And so it was in the case of Gómez del Pozuelo, because as a result of that disaster and a dinner with his older sister, Elena Gómez del Pozuelo, and two friends the project of his life arose. «They explain to me that only 5% of women reach the top managerial position of a company, that they earn 21% less, that all promotions are for boys and that, nevertheless, women have better grades than their male colleagues and They propose to set up a company to put an end to this anomaly. I was reading about the subject for two months and I decided to embark, "he says.
That was the starting point of Womenalia, a social network of professional women, which could be called the Linkedin of women. On the one hand, the company lends a hand to women and, on the other, it helps companies to sell products and services for the female audience. "We help companies in the advertising and marketing areas to reach the more than 350,000 users that we have, and with that we earn money and we can have a free platform so that women can network, train and sell themselves", Gómez del Pozuelo exposes. "The goal is for them to get to where they want to go, whether to a managerial position, to have a business, to undertake, to be the next president of Banco Santander or to be a working mother, each one what they dream of," she adds.
But this project does not come by chance into the life of María Gómez del Pozuelo, rather it is almost a vital consequence. "Education is the key factor in all this and in many of the problems in the world," he says. "I had parents who told me yes you can and who taught me the culture of effort from a very young age," she adds. According to this account, his father "out of nowhere became an engineer and became CEO of Alcatel Spain." "They have always made us work hard and believe in ourselves a lot," he explains, aware that he has also had the privilege of having a "very good social and economic environment." "I have been very lucky, unlike many women," he acknowledges.
He almost always speaks in the plural. His brothers – Elena, Natalia and Pablo – are his partners and his "network" because, as he explains, "it is very difficult to undertake from a personal, economic and mental point of view." But also their example, since they are all entrepreneurs. The first to launch her own company was Elena, in 1994, when she founded La Cigüeña del Bebê, the germ of Baby De Paris. Family is a fundamental pillar for Gómez del Pozuelo, but there is another more important one: health. «We have to take care of ourselves a lot. Health is the key pillar of our life, without health you cannot develop anything », warns this« paddle freak »who with tenacity and effort has managed to reach the first division in nine years practicing this sport.
Conscience
"When we started setting up Womenalia, almost no one talked about women, equality and the economy," he points out. Today the situation is very different with movements such as #Metoo or 8-M and legislative advances such as equalizing paternity and maternity leave or that companies with more than 100 employees have to make equality plans (from 2022 also the of more than 50 workers).
This process stopped with the coronavirus, but "there is a pink tsunami that is about to explode," according to Gómez del Pozuelo. "There is a brutal conscience in the market that is going to change things and will make the boys come into the house and we can go out," she says. Something that will be motivated because men "are beginning to change their vision of things." "They see that in an egalitarian world we would be happier and that it has a direct impact on the economy because it increases productivity. In addition to the sensitivity generated by having nieces and daughters to whom they allocate a fortune in their education and who have only a 5% chance of becoming CEOs, while their brothers have a 100% ", he stresses.

www.informacion.es
Eddie is an Australian news reporter with over 9 years in the industry and has published on Forbes and tech crunch.