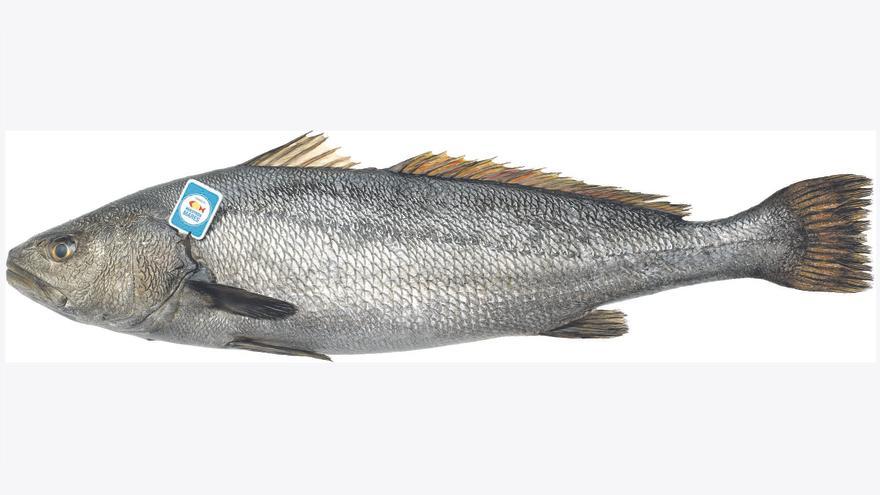 Gastronomic treasure. It is a less popular species than sea bream or sea bass but with interesting nutritional and culinary properties. Low in fat and rich in quality proteins and in Omega 3, easy to chew and digest, it is an exquisite fish for any baked or grilled recipe, in stews or rice dishes, stews or creams, and perfect to consume in ceviche, tartare or sushi.
Corvina (scientific name Argyrosomus regius) is a less popular species than sea bream or sea bass and, nevertheless, it is a true treasure of our gastronomy that, thanks to aquaculture, can now be enjoyed all year round.
Its delicate texture and flavor conquer the most demanding palates. Some attributes to which is added the versatility it offers in the kitchen: it is a perfect fish for consumption raw (ceviche, tartare, sushi, etc.) and it is also exquisite in any baked or grilled recipe as well as in stews, rice dishes, stews, creams and a very long etcetera.
From the Aquaculture Business Association of Spain (APROMAR) they emphasize that the benefits of including fish in the diet are indisputable, as well as numerous. For example, most white fish such as meager have very low fat percentages and, therefore, their caloric intake is low.
On the other hand, "the fact that they contain Omega-3 fatty acids in a natural way is beneficial for our body because this type of fats – the so-called 'good fats' – fulfill very relevant functions such as strengthening neurons", they have an impact.
At APROMAR they consider that "the consumption of aquaculture corvina also provides high quality proteins", essential to strengthen our defenses, among other functions.
Likewise, its high content of phosphorus and vitamin B12, its low salt content, and being a source of both potassium and vitamin B3 make it highly recommended at any age.
The latter also contributes to the fact that, like most fish, corvina is easy to chew and digest; very interesting when it comes to feeding children and the elderly.
But, beyond these essential minerals, vitamins and micronutrients in a balanced diet, this species hides another "treasure" inside … "It is a small bone structure found in its auditory cavity and to which properties of good luck". From APROMAR they explain that "there is a very curious legend that invites us to use these little bones, called otoliths, as an amulet and even to set them and form some kind of jewel with them."
«Breeding of Our Seas»
Aquaculture croaker, like the one grown in El Campello, has the "Crianza de Nuestro Mares" seal that guarantees its national origin as well as maximum freshness and quality.
A mark placed on the gill of each piece allows the certified fish to be identified, whether they are corvinas, bream or seabass.
Among the objectives of "Crianza de Nuestro Mares" is to contribute to the promotion of sustainable and competitive production that benefits the entire value chain.
Aquaculture in Spain is governed by "total respect for the environment and animal welfare." The aquaculture facilities "provide the necessary conditions for the fish to be reared optimally, taking into account the biological characteristics of each species and always guaranteeing the sustainability of the habitat," they emphasize from the Spanish Aquaculture Business Association.
Local product
In the case of corvina, the cultivation is carried out on the Mediterranean coast through marine farms installed in the waters of the Valencian Community, mainly.
Thus, in Alicante there are cultivation centers in Calp, Vila Joiosa and El Campello, while in the province of Castellón they are located in the municipality of Burriana.
Finally, APROMAR is clear that "thanks to aquaculture it is possible to supply the growing demand for quality fish products in a responsible and safe way."
Why choose aquaculture fish?
In addition to choosing it for being tasty and healthy, there are other compelling arguments for opting for farmed fish. Here are some of them:
It is a product grown in our country, so, in addition to arriving at our table very fresh, we reduce our carbon footprint.
By buying aquaculture fish, we help conserve the seas, oceans and rivers.
Fish farmed in Spain passes strict sanitary controls throughout the entire process.
Buying aquaculture products from Spain we generate wealth and employment in our environment.
Our aquaculture is one of the most advanced in the world and accumulates patents and achievements in the field of animal welfare and the sustainability of facilities, among others.

www.informacion.es
Eddie is an Australian news reporter with over 9 years in the industry and has published on Forbes and tech crunch.