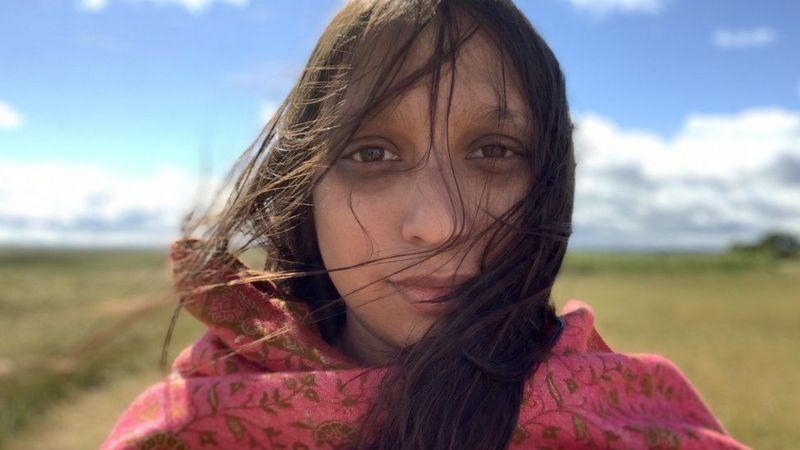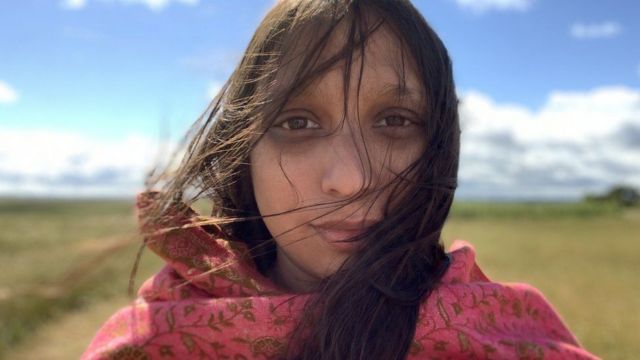 The BBC's Tulip Mazumdar has reported extensively on maternal health and the issues women face around the world. In this note she reflects on her experience, and the loss of her pregnancies.
You never think it will happen to you. But then you're sitting in scan room 9, staring at your bright blue socks, wiggling your toes against the white hospital sheets, waiting for the sonographer to say something.
But it says nothing. Instead, call someone else. And in the split second before he speaks, you realize that your world is about to go into free fall.
I'm so sorry (he says quietly).
I have had four miscarriages in the last two years. Two losses in the first trimester, known as early miscarriages, and two late losses in the second trimester.
It is estimated that at least one in four pregnancies end in miscarriage in the UK. About 50% of the time it is due to a chromosomal abnormality, whereby the baby could never have survived, and most women later have a healthy pregnancy.
But like me 1 in 100 women will experience abortions spontaneouss recurrents, which are defined in the UK as three miscarriages in a row. The more losses we experience, the less likely a successful pregnancy will be.
About half of these losses are attributed to known causes, such as problems with clotting or the lining of the uterus.
But for many couples, the reasons remain unknown, simply because this type of research has not been funded or done. Women's health problems are notoriously under-researched.
My losses went from bad to worse. The first was an early pregnancy test, followed by a long, late period, which is known as chemical pregnancy.
The second was what is called a anembryonic pregnancy (also ovum or hollow egg) in which a gestational sac was found, in which no embryo was developing. I lost that pregnancy while at work, reporting on maternal health in a Greek refugee camp.
As I walked in and out of the dirty portable toilets at the camp, I had to focus on the task at hand.
She was well aware that, with thousands of women crammed into the camp, she would not be the only one in the process of losing a pregnancy. But, unlike the other women, she could fly home (to the UK) and get the proper care.
Was born without beats. He was born sleeping, as some people prefer to describe it.
Rivah arrived in a perfect amniotic bubble, after a strangely beautiful delivery. It felt so strange to admit that I "enjoyed" the birth. But it was the only thing we could do together. My husband holding my hand and my baby being born.
The following weeks are blurry. I have snippets of memories: mulling over the decision to do an autopsy, dressing my young son as a bear for World Book Day, sitting in a funeral home and looking at a catalog of small coffins, and meeting my beautiful nephew for the first time. .
I know how intense reading this can be. Horrible even. But many women and families have had similar experiences, and very few feel able to speak openly about it.
I ended up apologizing to the others for my sad news making them feel bad, when I saw how inevitably their faces would sadden. It's hard for any of us two know what to say.
Like me, millions of women don't get answers about why their baby died. But I consider myself one of the "lucky ones" with the excellent care I received here in the UK.
I have reported on maternal health in many parts of the world and have seen firsthand how so many women, especially in some developing countries, do not see a medical professional before, during or after losing their babies.
I remember meeting 17-year-old Sulaina in central Uganda. She was in labor on the floor of her little cabin During two days before I can get to the nearest hospital two hours away. Your baby was born still.
Sulaina told me that she couldn't even hold her, and when she came home, her community rejected her.
Losses in the second quarter are described as rare. They occur in about 1 in 100 pregnancies.
If a baby is born after 24 weeks in the UK (or after 20 in the US), it is described as stillborn and the baby is officially recognized in a stillbirth registry.
If a baby is born before that period, it is called a miscarriage and it is not officially recognized, and in many countries, including the UK, it is not even officially counted.
So, I was just "unlucky," they told me. All of my tests came back normal and we were advised to just try again.
We did so and we got pregnant again that same year. I was terrified, depressed, and exhausted with grief. But I was fast approaching 40 and waiting didn't seem like a good option.
I did what you are strongly advised not to do and listened to my baby's heartbeat from home regularly. It was beautiful, precious and fragile.
I had a series of calming scans, with the support of Sarah, the amazing grief midwife at my local hospital. I went back to work and tried to get through the days, weeks, and months.
Then, back in my second trimester, I was back in scan room 9. I had had a scan just four days earlier – my baby's heartbeat was strong. Everything had been normal.
Everything was going to be fine, despite the tears that ran down my face as the cold gel was applied. This reaction had been pretty standard in all my scans since I lost Rivah.
There was a silence while the sonographer moved the device across my belly.
Rae was born four days later. The birth was traumatic. I lost a lot of blood and ended up having to go to the operating room.
As I had done with Rivah, I spent the night with Rae. They laid him down next to me, wrapped in a tiny yellow robe on a special cot that stays cold. I had brought leaves from the myrtle that we had planted for Rivah and rose petals that I placed under it.
This time I had experience and I knew how to try to make our short time together special. I bought LED candles, a book to read it to them, and decorated the little white box in which they placed it with metallic markers. I put the little blue knitted teddy they gave us in our keepsake box next to her.
I know how terribly sad this all sounds, and it was. But it was also beautiful, loving and important for me to do it.
I know that many women and their partners are unable or unwilling to do this. My husband decided not to. But I mention it here to try to remove some of the horror from this situation and replace it with love. The love a mother feels for the baby she carried.
If you have lost a pregnancy, I am very sorry.
If you know someone who has suffered the loss of a much desired pregnancy, consider asking about it.
It is very difficult to know what to say and we are all different. When Rivah was born, all he wanted to do for months afterward was tell everyone every detail about him. With Rae, it was the opposite. I was silent.
But for me it's feeling like I can talk about my losses if I need or want to, and that it doesn't have to be this dark and sad secret that can only be discussed in soft, quiet tones.
It is the recognition of dear lives that have been lost.
Now you can receive notifications from BBC Mundo. Download the new version of our app and activate them so you don't miss out on our best content.

www.bbc.com
Eddie is an Australian news reporter with over 9 years in the industry and has published on Forbes and tech crunch.