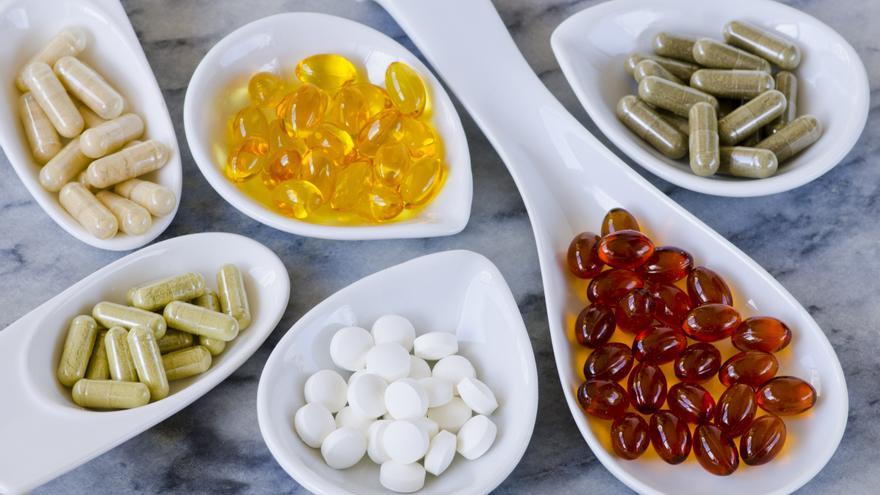 Omega 3 fatty acids are found in various foods such as oily fish, nuts, and some seaweed. They are fundamental to our Health.
Our body needs them, among other things, to counteract cholesterol, regulate blood pressure, as well as to develop the nervous system of the fetus in pregnant women.
The body does not generate it by itself. Therefore, if we do not eat enough foods that contain Omega 3, our body will present deficiencies.
A way to complement our feeding is to take a supplement like that of Nutravita, It is made up of soft capsules that are easy to take and provide us with the appropriate daily amount of this fatty acid. And all at a very affordable price.
You always have to look for the greatest possible savings in quality products, and for this you can also go to the best pre-Black Friday deals.
Omega 3 and its benefits
There are two types of acids that contribute Omega 3 to our body: eicosapentaenoic acid (EPA) and docosahexaenoic acid (DHA). You will see these acronyms in all the leaflets of the supplements in this comparison.
As indicated in the introduction, these fatty acids are essential for our body, especially in childhood. Develops the proper functioning of the brain, eyes and heart.
It also has many other benefits: it regulates blood clotting, reduces stress, acts against depression and premenstrual syndrome, helps to lose weight and reduces inflammation of intestinal or rheumatic diseases.
How much Omega 3 do I need daily?
Before taking any type of supplement, experts recommend a first assessment by your GP.
The dose will vary based on age and gender:
Up to one year: 500 mg.

From 1 to 3 years: 700 mg.

From 4 to 8 years: 900 mg.

In boys from 9 to 13 years old: 1,200 mg; in girls, 1,000 mg.

Adult men and the elderly 1,600 mg.

Adult women and the elderly: 1,100 mg.

Pregnant and lactating women: between 1,300 and 1,400 mg.
In the supplements chosen for this comparison you will see doses of 1,000 or 2,000 mg per capsule. But what you have to take into account is the amount of EPA and DHA that compose it. It is in these acids that the Omega 3 offered by each of them is checked. Therefore, in some formats, they recommend taking two capsules a day instead of one.
How to choose a suitable Omega 3 supplement
We will focus primarily on two aspects:
The most commercialized Omega 3 supplements are those with fish oil, but for vegans there are also seaweed capsules with the same properties. Also, most of them are free of gluten or lactose, but keep that in mind and read their composition.

They are generally presented in the form of soft capsules, easy to digest and with rapid absorption by our body. But there is also the option of acquiring this supplement in liquid form as a syrup. For children or the elderly they can be an alternative.
Price
The supplements, considering that they last for several months, are not expensive at all. The price varies between 20 and 40 euros. Therefore, we invite you to read the characteristics of each product so that you can choose a complement that is close to your preferences and your pocket.
Favorite Supplement: Nutravita
Nutravita Omega 3 capsules provide our body with the adequate daily amount of essential fatty oils with a formula endorsed by EFSA, the European Food Health Authority.
The characteristics of this supplement, added to the fact that Nutravita is a trusted brand with a reputation in the UK, have made it the best-selling and best-rated supplement.
It has a high concentration of Omega 3 Optimum fish oil obtained from the wonderful Peruvian coastal waters. Each capsule contains 2,000 mg of Omega 3, in addition to 660 mg of DHA and 440 mg of EPA. And, likewise, it is free of gluten, lactose and traces of walnut.
Each tablet contains a soft gel inside and is very easy to ingest. To be as natural as possible, they do not include any artificial flavoring that adds smell or flavor.
The package contains 240 softgels that offer us a supply of Omega 3 for four months, since the recommended dose per day is two capsules.
The alternative Omega 3 supplement: Hivital Foods
Another British company that manufactures and imports its products entirely in the UK is Nu U Nutrition. This apparently insignificant data is highly valued by experts and users because it is the country where the most demanding quality requirements in the world are met.
Within these standards it is required that any food supplement be free of toxic substances, gluten, lactose, soy, yeast or wheat.
Each capsule of this supplement is made up of 1,000 mg of authentic high quality Omega 3 fish oil with 180 mg of EPA and 120 mg of DHA. They are soft, fast-absorbing tablets without a fishy odor or taste.
One of the most valued aspects is the quality / price of the Omega 3 capsules from Nu U Nutrition since, with a single container of 365 capsules, you get a supply for a whole year.
100% Natural: Zenement
Syrup is a less common format in food supplements and specifically in Omega 3. However, Nordic Oil presents this liquid solution, ideal for those who have difficulties swallowing lozenges.
It is the product with the highest price in this comparison. With a 500 milliliter format, you can take this supplement for three months.
It has a high content of EPA and DHA and is considered a highly resistant Omega 3 fish oil since it reaches the highest degree of purity thanks to a 100% sustainable production.
The fish used, which comes from cold and deep waters, is pressed and molecularly distilled to obtain the maximum purity of the oil. Once packaged, each batch of Omega 3 Nordic Oil is analyzed by independent laboratories to verify the purity of the product.
The best vegan option: Pure & Essential
ASIN B07VV4YQGH.97 Those who eat a vegan diet or follow a diet halal O kosher, you will find the appropriate dose of Omega 3 in this Pure & Essential Vegan Omega 3 supplement without having to resort to the usual fish oils and with a clinically proven effectiveness.
Seaweed also contains a high concentration of this fatty acid so necessary for health. To create these capsules, specimens of algae grown in filtered water have been used and subjected to high levels of control that ensure superior water purity free of mercury or any chemical compound.
The package contains 60 softgels and the recommended daily dose is two capsules, twice a day. Each of them contains 300 mg divided into: 200 mg of DHA and 100 mg of EPA together with axtasantin, a derivative of red microalgae with a powerful antioxidant action.
The company's nutritionists recommend taking low doses instead of a single large capsule to facilitate the absorption of Omega 3 fats.
GloryFeel: Omega 3 supplement for 13 months
Finally, from Germany GloryFeel produces its supplements, not without first testing them in reputable laboratories.
Each fish oil capsule contains 1,000 mg, of which 350 mg are pure Omega 3 fatty acids, 180 mg EPA and 120 mg DHA.
Compared to previous supplements, it is marketed in a bottle of 400 easy-to-take soft gelatin capsules, with which we obtain our daily Omega 3 supplement for 13 months. Therefore, it is the one with the best value for money.
The softgel It is perfect for this type of capsule since the body absorbs the oil quickly to obtain the maximum benefit.
Those who have tried them also highlight that no fishy flavor is appreciated.

www.informacion.es
Eddie is an Australian news reporter with over 9 years in the industry and has published on Forbes and tech crunch.