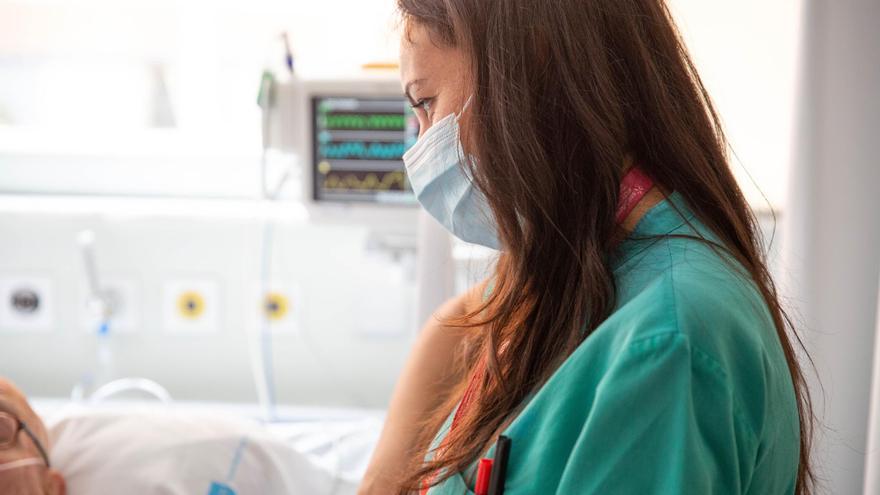 "We are sadder." Maybe not always. It is possible that this "primary emotion" catches us only for a while, or a few days. the head of the sPsychiatric Service of the Vinalopó University Hospital, from the Ribera health group, assures that the pandemic and social restrictions has increased the emotional discomfort of citizens, as well as feelings of loneliness, abandonment and despair, which are added to particular situations that also cause sadness, such as other illnesses, losses and complicated work or personal situations.
Luis Fabián Mahecha, head of the service of Mental health, assures that sadness "is a human emotional state that we have all experienced, probably in the face of adverse vital circumstances, vicissitudes or problems that appear in life."
Specialists assure that it is normal to feel sadness since it is one more psychological reaction, such as anger or joy. "When we are sad we cry, we think negative, we have less desire to carry out activities and perhaps we seek solitude. The problem comes when sadness becomes depression, terms that we tend to confuse.
It should be noted that depression is a profound sadness never before experienced or "life sadness" that surrounds the person and can affect all spheres of his life. It is most commonly accompanied by a lack of interest or ability to experience pleasure, apathy, insomnia, eating disturbance, loss of energy, and difficulty concentrating.
Dr. Mahecha points out that there is no single profile of people with depression, "we are all susceptible to it. It is estimated that in Spain one in 10 people will be affected by this disease at some point in life". For this reason, it reminds us that, if we suspect that sadness is different, stronger than any other sadness we may have felt before or that it has become something deeper, it is a good idea to go to a specialist or ask someone close for help. "If he psychological pain it is very intense, it has lasted longer than expected and there are more symptoms that accompany it, there is no need to waste time".
All the hospitals of the Ribera health group have reinforced the Mental Health services, before the 30-50% increase in cases seeking care by specialists. In addition, the group has launched a digital emotional health program, Minds, which allows personalized attention and constant monitoring by a therapist through an application that includes the possibility of video consultations, a chat and a multitude of resources (audios, texts, relaxation techniques, etc.) adapted to each case.
For Dr. Mahecha, it is important to rely on family, friends and relatives, look for alternatives to the problem, do not fall into the trap of pessimism and not allowing the situation to consume us: avoid isolation and try to maintain activities and routines to try to prevent the pain from advancing. Lorena Cerezo, clinical psychologist at the Department of Health of Denia, advises, in addition to the support of the environment, to understand that you have to experience sadness and go through it without rejecting or avoiding it, giving yourself permission to cry and rest.

www.informacion.es
Eddie is an Australian news reporter with over 9 years in the industry and has published on Forbes and tech crunch.