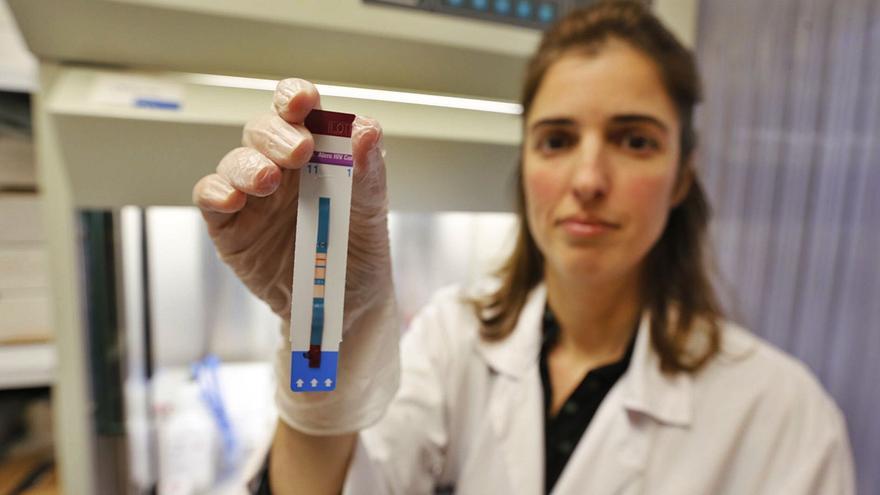 Although at first it may be thought that confinement and the reduction of interpersonal contacts could also be behind these data, the doctor assures that "We have doubts that these contacts have been reduced" with regard to sexual relations and those that develop without protection. Proof of this is that in the rest of ITS the figures have remained during this year. Therefore, from the Sexual Health Consultation they fear that there is a significant hidden number of infections. Not surprisingly, it is estimated that about 18% of those infected with HIV do not know it, a figure that could be increased by this reduction in diagnoses this year.
As for the rest of ITS, the department has uncovered 42 cases of syphilis and 38 of gonococcus and chlamydia, repeating another year as the most frequent infections, which can only be avoided by having sex with a condom. The doctor recalls the importance of being screened for these diseases, which in many cases are asymptomatic, at least once a year.
In this sense, Dr. Masiá recalls that all tests can be performed in the Elche consultation those people who have maintained a risk relationship, in a totally confidential way, and even for those patients who are not from the health department of the General Hospital of Elche. "The HIV test is anonymous, it can be done with a drop of blood or even saliva, and the result is obtained in less than 20 minutes, and there is no record left." Other STIs can be detected by blood and urine tests, which are also performed in the office. This service works on Fridays from 9 a.m. to 2 p.m., but urgent attention is also made if necessary.
Early detection is essential in the prognosis of patients, especially in cases of HIV, where if it acts on time, with current drugs, the immune system can recover almost completely. The hospital is a pioneer, for example, in monthly and bi-monthly injections that replace daily treatment.
More than 60 patients take the pill that prevents infection
The Sexual Health Consultation of the General Hospital of Elche already provides more than 60 people with Pre-exposure Prophylaxis (Prep). It is a pill that helps prevent infection with the Human Immunodeficiency Virus (HIV). A drug that is taken daily and that prevents, even if the virus enters the body, infection. Dr. Mar Masiá, head of infectious diseases, points out that this year the drug has been administered to 40 new patients, in addition to the twenty who were prescribed last year. The General Hospital of Elche was a pioneer in the Valencian Community in dispensing it, after the approval by the Ministry of Health of the portfolio of services. This drug is aimed at people who are in risk groups, such as men who have sex with men without protection, those who have had any other previous STIs, or those who engage in prostitution, among others. The aim is to reduce the number of HIV infections, which continue every year and which are of particular concern among those under 25 years of age. At the General Hospital of Elche, about 40 cases are diagnosed each year, and they follow up about a thousand infected patients. It should be remembered that it is an infection for which there is no cure, although the treatments make it undetectable, and therefore untransmissible, and manage to stop the deterioration of the immune system, hence it is important to diagnose it in time to prevent the infection from developing. and sometimes irreversible damage.

www.informacion.es
Digsmak is a news publisher with over 12 years of reporting experiance; and have published in many industry leading publications and news sites.