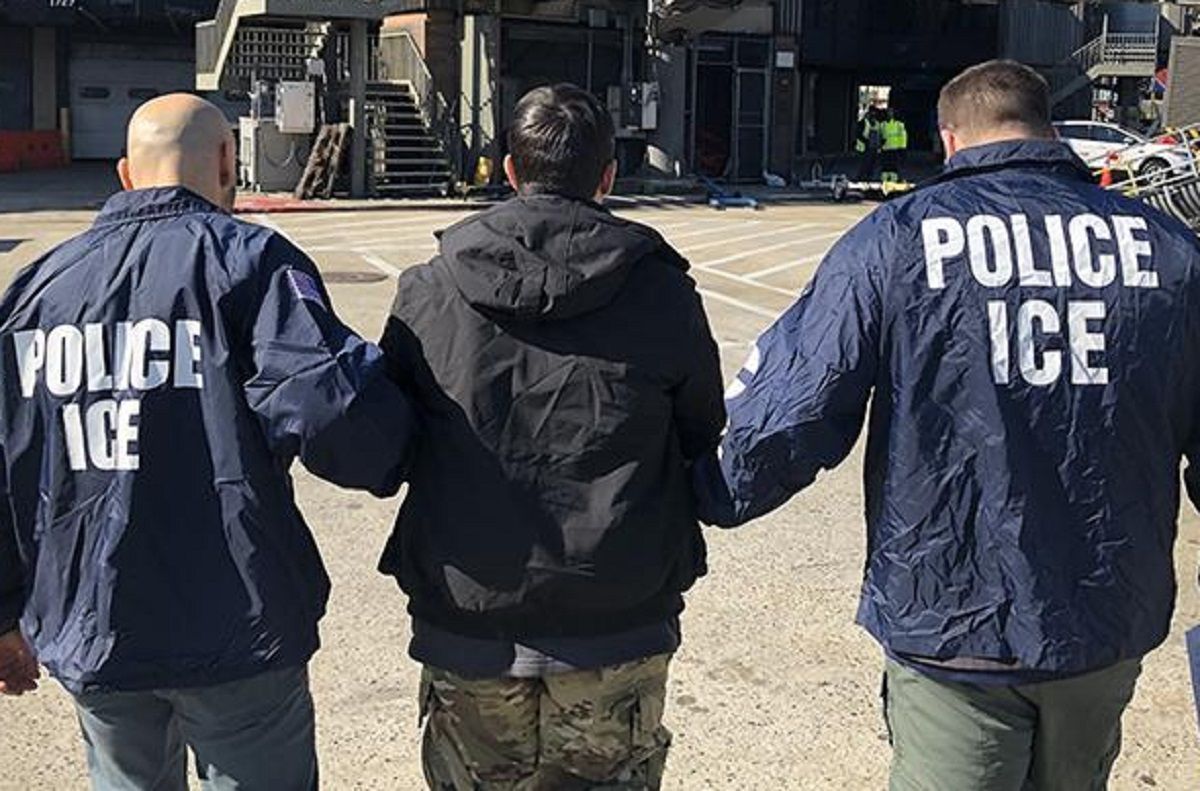 NEW YORK – The Council Vice President, Corey Johnson and the president of Immigration Committee, the concilor Carlos Menchaca, called on Wednesday for the immediate dismissal of Thomas Decker, director of 'Immigration' in NY, whom they accuse of ordering unnecessary operations and raids in neighborhoods and small businesses of immigrants.
Through a letter to the new secretary of the Department of Homeland Security (DHS), Alejandro Mayorkas, the two elected officials put forward a wide range of arguments by which they demand the removal of the director of the office of the Customs Control Service (ICE) and they even propose the abolition of this agency.
"Without a doubt, ICE's intimidation and physically violent tactics are abhorrent and cannot be left unchecked for another minute. Time is of the essence as, clearly, the lives of New Yorkers are at stake, "the document highlights.
"You can't trust ICE"
"This case and years of disruptive enforcement of the law show that Decker, as the director of ICE in New York, cannot be trusted to implement in good faith the kinds of policies and procedures that the Biden Administration has already made clear that they will be at the forefront of their immigration work, "the document states.
In passing, the letter congratulates Mayorkas' nomination as DHS secretary and highlights his vast experience, which includes serving as director of Citizenship and Immigration Services (USCIS).
"We believe you are well positioned to enact rapid change, and we encourage you and President Biden to make good on your commitment to dismantle the punitive and inhumane immigration policies of the previous administration."
"We strongly believe that ICE should be abolished, but we recognize that some changes may be quicker to implement than others. For that reason, as an immediate first step, we respectfully request that Thomas Decker be removed from his post as soon as possible ", insist the signatories of the letter.
Johnson and Menchaca denounce that the agents of Enforcement and Removal Operations (ERO), under Decker's direction, they routinely engaged in dangerous, discriminatory, and legally dubious activities. They stress that, just as they hold the architects accountable for the previous Administration's destructive immigration policies, they must also hold those who applied them so zealously to account.
"In summary, we believe that Decker as director of ICE in New York cannot be trusted to implement, in good faith, the guidelines set forth in President Biden's Executive Order issued on January 20, 2021."
Deportation case in limbo
The allegations against Decker also include the case of Javier Castillo Maradiaga, a young New Yorker eligible for the Deferred Action for Childhood Arrivals (DACA) program who is in danger of being deported, despite President Biden's Executive Order. Johnson and Menchaca request that the deportation of the immigrant be stopped for 100 days.
Castillo Maradiaga's attorney, elected officials, and community groups required extensive media attention and support to pressure ICE to comply, only for this agency to reschedule Javier's deportation for a few days later.
"At the moment, Castillo Maradiaga remains in limbo and, unfortunately, his case is just one of many that demonstrate why we should not take ICE compliance for granted."
The aggressive ICE operatives in NYC
As part of ICE's attack on New York City's immigrant community, and under Decker's leadership, agency agents targeted the city's immigrant neighborhoods for early morning house raids, usually executed without a court order.
ICE agents also frequently identified themselves as local police officers investigating a crime. Similarly, immigrant small business owners experienced ICE agents breaking into their establishments during the raids causing fear and confusion among employees and customers alike.
ICE also increased its presence in government venues such as courthouses, a place where all New Yorkers should feel comfortable entering to apply for orders of protection, resolve civil and family disputes, and seek justice.
Even more egregious were the reports by the agents led by Decker, in which it was shown that they carried out operations in violation of ICE's own policies, specifically, the memorandum prohibiting arrests in "sensitive locations" such as hospitals, schools and places of worship.

eldiariony.com
Eddie is an Australian news reporter with over 9 years in the industry and has published on Forbes and tech crunch.