For the first time in two years, but the 174th since 1839, a 10-minute obstacle course at Aintree next Saturday will draw the attention of millions of people around the world, and as an example of why the Grand National remains the most popular horse race of the year. By far, look no further than a 12-year-old gelding named Sub Lieutenant in Georgie Howell's Worcestershire seven-horse stable.
It's not just the nature of the mouse that roared from Howell's bow in the world's most famous chase that captures the imagination. Howell's daughter, Tabitha Worsley, will be traveling next weekend, when she hopes to become the first female jockey to win the National, and even that, by some measures, wouldn't be the most notable aspect of a victory for the Second Lieutenant. , which is expected to start around 100-1, or Worsley, who broke his back in a fall in November 2017 but returned to the race only a few months later.
The second lieutenant, a Maserati among the Morris Oxfords in the family stable, was not even bought with the National in mind. "We train some very moderate 0-100 horses and absolutely love them," says Worsley, "but they are what they are. When we bought it, we wanted a horse to spend a few good days with the family, maybe a veterans final on a Saturday in Sandown.
"Then we had a little setback and we didn't make the veterans playoffs, so we ran it at Ascot. [in December]. We watched the race about 50 times later and we all agreed that it looked tailor-made for the National and that this would be a once in a lifetime opportunity for us as a family to have a runner at the Grand National.
Worsley's brother and sister-in-law will lead the Second Lieutenant around the parade ring next weekend before his rider gets on board and goes to the post trying to preserve a 100% record around the national fences. His only previous start over the famous hurdles was in April 2019, when Top Wood landed the Foxhunters Chase by two lengths, just over a year after the crash that could have ended Worsley's career, or worse.
For some inward-looking outsiders, it may seem reckless to return to the race after such a serious injury, but for Worsley, the question did not arise. "I still have metal there, and I imagine it will always stick around unless I get into trouble at any time," he says. "[But] the actual downfall, I've had a lot worse so it didn't really put me off. He knew it was bad luck and had landed at a slightly awkward angle.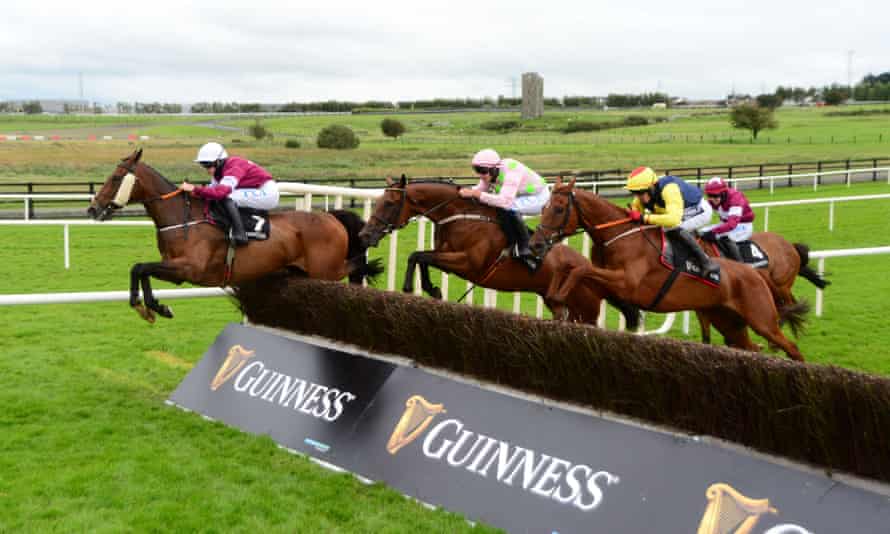 "There are a lot of riders who have not returned from breaks like that and I am very lucky to have returned and can do what I love. You know what you sign up for when you become a rider and I think some days my mother would rather I didn't ride but she loves racing and her family has always had horses too.
"So it's difficult for her, she loves racing but at the same time, I think it terrifies her when I go out riding. It will be a shaky mess next week, because not only do you have to worry about the rider, you also have to worry about the horse. "
Like his rider, the Second Lieutenant has performed well on the National hurdles before, having finished a close second in the Topham Chase two years ago. Nor is it the only form of your track record that gives you a realistic shot in every way. "If I was with one of the big names, I'd probably be 50-1 instead of 100-1," says Worsley, "but because we're a little yard with seven horses that are, in the grand scheme of things, absolutely no one. , it is a huge price and it is really overlooked.
"He was second in Galway last summer behind The Storyteller [a 20-1 shot for the National], they were out of weight that day and I think about nine bodies hit him. There's a 19-pound difference between them next week, so if you take it literally, he'll have a great chance. "
And if the Second Lieutenant faces Aintree's unique challenge, his rider is ready to play his part, too. "We'd be delighted to be in the top 10 with him, but he has the way to say that the top 10 is realistic," says Worsley.
"Normally I'm pretty calm, I always say that there is no point in getting nervous. If you are nervous or scared, there is no point in doing it. I'll probably be a little less calm than I normally am, but it's an amazing opportunity for us and ultimately we just have to go out there and try to enjoy it, have a great day, and if we have a little fun. luckily, we could get closer. "

www.theguardian.com
George is Digismak's reported cum editor with 13 years of experience in Journalism