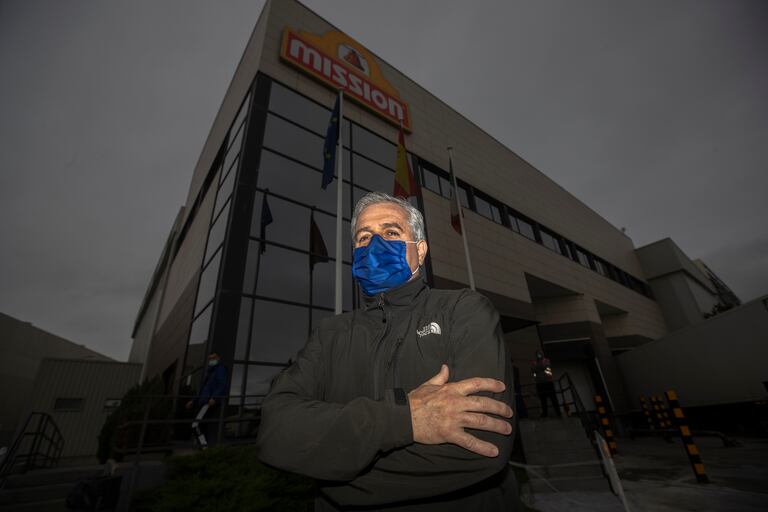 Recycle or die. It is the new maxim of the labor market. The coronavirus crisis has highlighted this need for workers and companies. The former, by remaining unemployed and having fewer job opportunities in a country where unemployment has skyrocketed. The second, after the virus modified their work models and threw them into a more changing and unpredictable environment if possible. In this situation, 61% of companies make recycling their templates their first priority after the pandemic, well above the previous 20%, according to the study Spanish companies in the face of the reskilling, prepared by EY.
"Companies have an inescapable responsibility regarding the learning and professional retraining of their workers. Among other reasons, because for many of them the lack of skills of their workers is one of the main obstacles they face in order to carry out their business plans, "the study says. Therefore, its second priority is the strategic planning of its workforce, which goes from being relevant for 26% of the companies consulted by EY to the current 41%.
That is the horizon they set for 2022. And they know how to achieve it. Employers believe that the recycling practices with the greatest impact are peer apprenticeship and internal training programs, as well as those that help workers to become aware of their employability; training leaders to serve as examples and rotations between jobs. However, "it is noteworthy that, except for internal company courses, these practices are among the least consolidated in organizations," says the consultant, although they are the ones on which they will focus their efforts in the next 12 months.
Some companies are already working on the retraining of workers. Labor market intermediaries such as Adecco and Taalentfy have launched programs to quickly train people who have become unemployed. "Helping job requalification is Adecco's current focus. With the Mobilization for Employment program, we have reached agreements with employers to collaborate within active policies in the search for employment niches, "says Javier Blasco, director of the Adecco Group Institute. Aware that many workers will not be able to find employment in the coming months, the company also offers short-term workshops that allow their reconversion. Industrial laborer or ferrallista courses, for example, because both industry and construction are still looking for staff and, often, says Blasco, there are positions that are left unfilled. Or digital skills, in which they have already trained 100,000 people. "Currently many people are reconverting through these or other courses," he says.
This is demonstrated by Julio Carballeda, born in Venezuela 59 years ago. He has been living in Spain for three years, practicing as a physical trainer, which is his profession, although it does not provide him with the necessary sustenance to live. Until the coronavirus arrived, he did it by working as a waiter, but with the closure of hotels and the explosion of temporary employment regulation files throughout the sector, "I was left without a job." Then he became a supermarket stockman. "I move heaven and earth when I need money," he acknowledges. It was the beginning of the pandemic, when grocery stores were demanding staff. But a few months later the demand declined and Carballeda had to find a life again and acquire training for a position in which he had never worked, this time as a warehouse worker in a food industry, where he has already been fixed and is now a versatile employee. This professional has taken multiple online trainings, generally 4 to 8 hours, but also 80, and has used today's great trainer, as he calls YouTube, to acquire skills that he did not have.
Lucía Álvarez, a 35-year-old Asturian, has also converted. Graduated in Business Administration, she worked in a bank until she was fired and "I didn't see my continuity in the sector. I didn't like their practices and I wanted to change, "he says. She spent months moving her resume without any opportunity coming out, in the midst of a pandemic, already demotivated and frustrated, she says, she came across the Taalentfy ReOrientation 4.0 program that allowed her to gain confidence, create her personal brand, increase her contacts and gain visibility in networks. social.
Energy kick
It is a one-month program with which the labor platform analyzes the strengths and weaknesses of the candidates through tests and defines an ad hoc job search plan that starts with the improvement of the curriculum, support to address interviews, analysis Dafo… "It was a blast of energy. I did not have the impression of participating in a professional reorientation program, "he says. Lucía has found work in the Public Administration and says that her goal is to continue training. Now she is open to face any job challenge, she maintains.
Pablo Sirvent also made this program that Taalentfy intends to reissue shortly. The analysis of his candidacy showed that he had leadership skills and, in fact, he currently works as a quality manager in a meat industry. Pablo improved his personal profile and found the tools to find suitable job offers to jump from the wine business to the meat business, he says.
Vicenta Calvo and Jennyfer Rosa Sánchez are two other Adecco workers who have used the courses to change their profession by force. Vicenta was a chambermaid in hotels and Jennyfer was a waitress. Now they work in the office of a nursing home and as a monitor in a school, respectively. Jennyfer has taken first aid and covid courses and Vicenta has obtained her food handler's card.
From operators to programmers
From the production line to the code line. This is how Seat baptizes the program it has launched for five of its young operators to become software developers in four months through intensive training. "What we want is to show that we are capable of moving people who are currently in the factory and change their role, their lives and their future through technology so that they can contribute in a different scenario," explains Carlos Buenosvinos, responsible for the project Seat: Code. Candidates, who will be the first in a long list, according to the company, must be employees, have an interest in programming and a certain level of English.

elpais.com
Digsmak is a news publisher with over 12 years of reporting experiance; and have published in many industry leading publications and news sites.