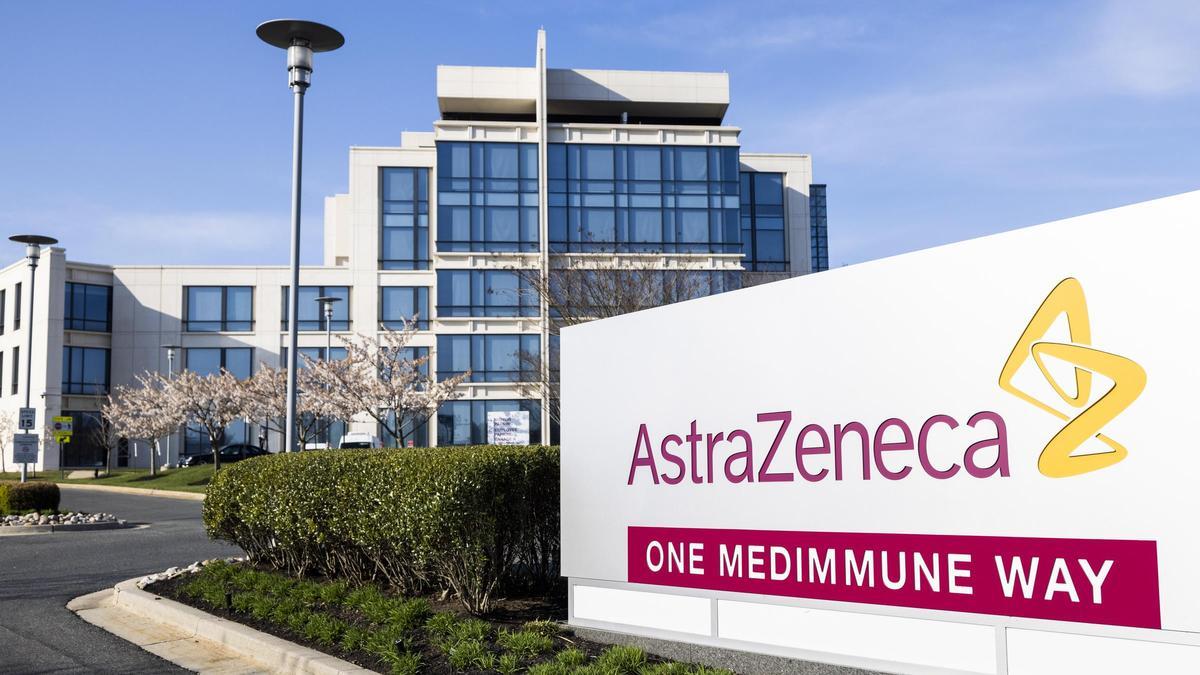 The experts from the European Medicines Agency (PRAC) meet this week to finalize their assessment of rare cases of blood clotting and its possible relationship with the AstraZeneca covid-19 vaccine, whose use is paralyzed in some European countries for those under 60 years of age pending these conclusions.
The Pharmacovigilance Risk Assessment Committee (PRAC), in charge of monitoring and evaluating the safety of medicines for human use authorized by the EMA, has meetings scheduled from Tuesday to Friday, so it is expected to report on its updated AstraZeneca safety assessment on any of those days.
In their last meeting, last Wednesday, The PRAC did not rule out a cause-and-effect relationship, but also did not find clear evidence of a link between AstraZeneca and the development of blood clots. with a low number of platelets, so the EMA continued to consider that the benefits of this vaccine against covid-19, a disease with risk of hospitalization and death, continue to outweigh any risk due to side effects.
But Germany and the Netherlands stopped vaccination with AstraZeneca in children under 60 as a precaution awaiting evaluation. "The crucial question remains whether these are post-vaccination or pre-vaccination complaints (…). We must err on the side of caution. It is prudent to hit the pause button as a precaution," said the Dutch Minister of Health, Hugo de Jonge, who pointed out that "there can be no question about the safety" of vaccines.
This decision came after the detection of five cases of women between the ages of 25 and 65 who developed thrombosis in combination with a reduced number of platelets, one of whom died after developing an extensive pulmonary embolism within ten days after the vaccination with AstraZeneca.
Germany also decided last Tuesday to generally suspend the administration of the Anglo-Swedish vaccine to those under 60 years of age on the recommendation of the Permanent Vaccination Commission and based on thirty cases of thrombosis detected in people from this group -mainly women-, nine of whom died.
In addition to the investigation within the PRAC, the EMA convened on March 29 a meeting of independent external experts from various medical specialties, including hematologists, neurologists, and epidemiologists, which discussed specific aspects of the cases detected, seeking to identify risk factors and additional data to characterize the observed events of thromboembolism and define a potential risk, if any.
This review, which will also form part of the final PRAC report, has also failed to identify a specific risk factor, such as age, gender, or a previous medical history of blood clotting disorders that may explain these rare cases of post-vaccination thromboembolism. , but believing that there might be a risk, it was decided to continue with the analysis.
"Vaccinated people should be aware of the remote possibility of these very rare types of blood clots.. If they have symptoms that suggest clotting problems as described in the product information, they should seek immediate medical attention and inform health professionals about their recent vaccination, "stressed the EMA, in full evaluation.
The agency is analyzing all suspected cases of unusual blood clots that the national authorities of each European country have notified you in recent weeks, since Austria raised the alarm by withdrawing a specific batch of AstraZeneca in early March after a person was diagnosed with multiple thrombosis and died ten days later , having previously received an injection of this vaccine.
There is still no specific day and time for the EMA to communicate its findings, but they are not expected to arrive later than Wednesday.

www.informacion.es
Eddie is an Australian news reporter with over 9 years in the industry and has published on Forbes and tech crunch.