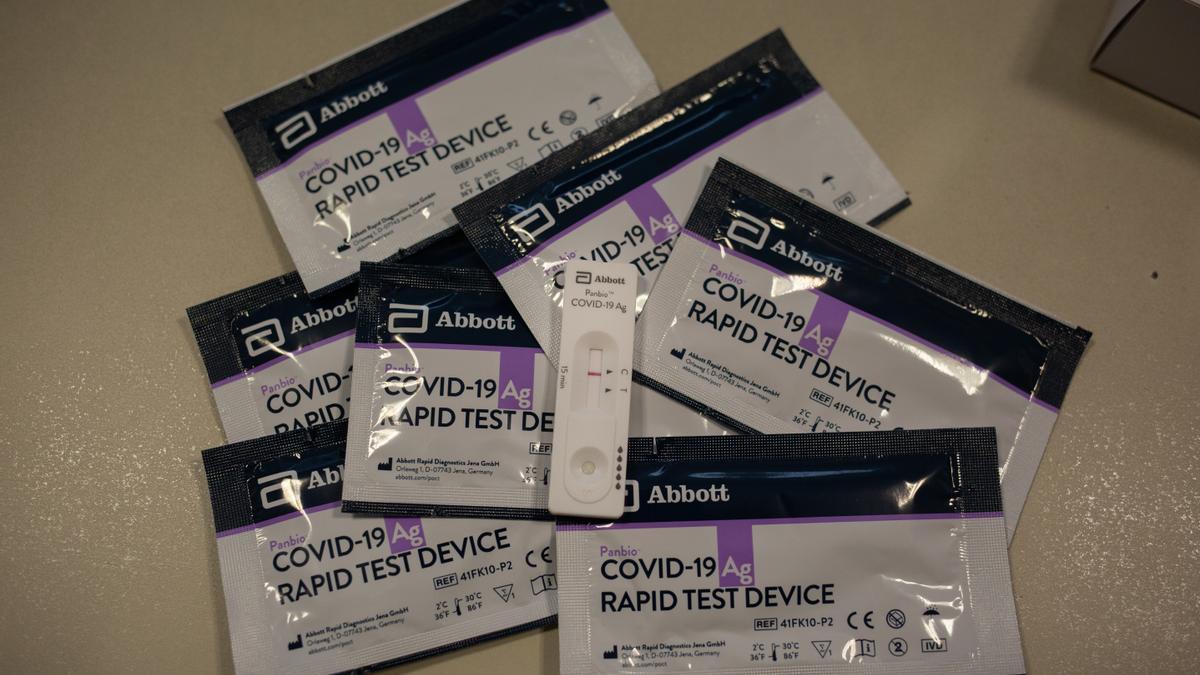 European Parliament (EP) negotiators want use the Emergency Support Instrument to fund testing of covid-19 required in order to get the certificate that the main institutions of the European Union (EU) try to agree for its entry into force before the summer.
That is one of the proposals that the negotiators of the European Parliament put on the table during the third round of negotiations on the proposed Regulation on the EU Covid-19 Certificate, which concluded this Tuesday without an agreement, according to the EP reported today in a statement.
The European Parliament calls for "a European solution to facilitate free testing, as a way to restore the fundamental right of EU citizens to freedom of movement, avoid discrimination and offer an alternative to those who have not been vaccinated", said the institution in a note.
The proposal for the "digital green certificate" was presented by the European Commission on March 17, after the interest shown, in particular, by several Member States more dependent on tourism, and now the Parliament and the Council (the countries) are the two institutions that must negotiate its format and characteristics.
The document would contain information on whether your carrier has received the vaccine against coronavirus, has generated antibodies after passing the disease or has a recent negative PCR, the latter being one of the criteria that many countries have required from travelers in recent months.
To avoid "discrimination", the European Parliament proposes to use the Emergency Support Instrument and allocate a "substantial" amount of money to ensure "accessible, timely and free" testing.
The EP negotiators, led by the Spanish socialist Juan Fernando López Aguilar, maintain that this would not be the first time that the Emergency Support Instrument has been used in the context of the pandemic.
Remember that 3,500 million euros – of which the Member States contributed 750 million euros – were used for the purchase of vaccines in the advance purchase agreements and 46 million euros were allocated for the preparatory work of the Covid-19 certificate.
Since the launch of the Covid-19 Certificate is "urgent", the European Parliament also suggests apply the emergency procedure to confirm the use of the Emergency Support Instrument along with the Covid-19 certificate regulations during the June plenary sessions.
The Emergency Instrument is a body that allows direct support to EU Member States in their efforts to address the pandemic, as well as a coordinated management of needs related to the exit and recovery from the Covid-19 crisis.
Negotiations between the co-legislators will continue tomorrow, Thursday, with the aim of concluding an agreement in time for the summer season, the note concluded.

www.informacion.es
Eddie is an Australian news reporter with over 9 years in the industry and has published on Forbes and tech crunch.