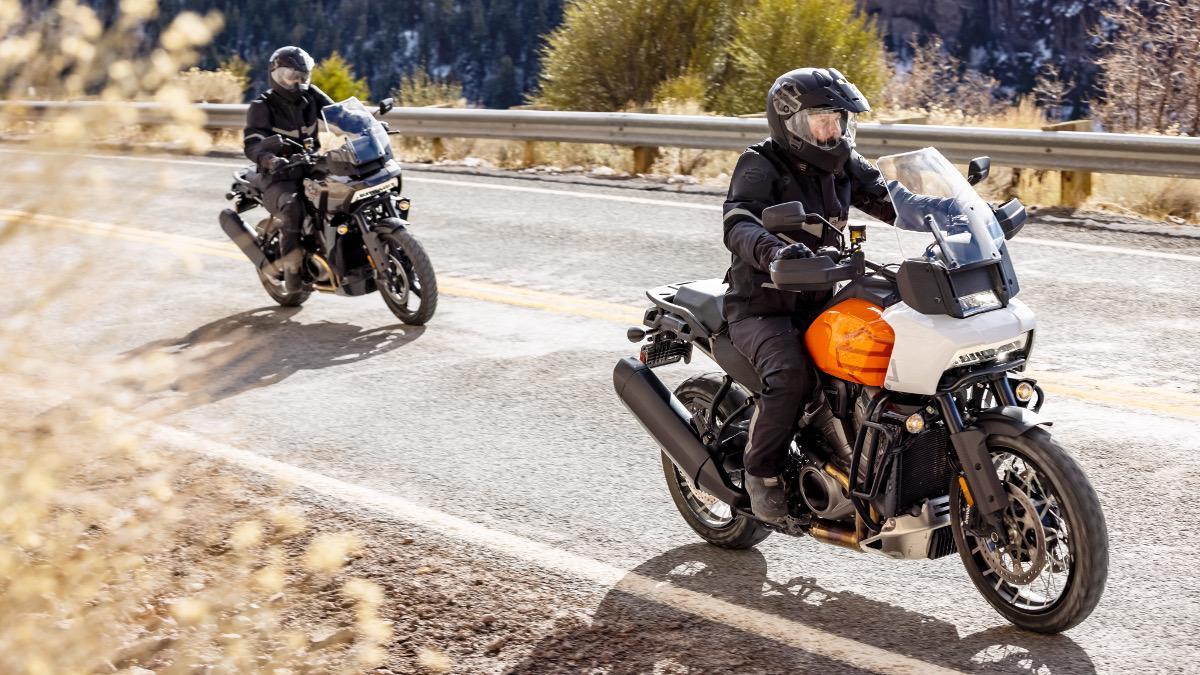 Last April 2021, the European Comission announced to the house Harley-DavidsonHarley-Davidson the withdrawal of binding information on origin (IVO), so that the company must pay a "countervailing duty", that is, from June 1, 2021, Harley-Davidson must pay customs duties totaling 56% on each motorcycle sold in the European Union.
It should be remembered that in June 2018, the Trump administration decided to apply tariffs of 10% and 25%, respectively, to European aluminum and steel products. The European Union fought back by publishing a list of US products whose import into the EU has since been subject to additional tariffs. For Harley-Davidson, all this controversy meant going from the previous tariff of 6% to one of 31%. The company did not pass the surcharge on to its customers and assumed the large increase in costs on its own for a time. Since the end of 2019, almost all Harley-Davidson motorcycles destined for Europe have been produced in Thailand and, thanks to binding information on origin (BOI) granted by the EU, Currently, a moderate 6% import duty is being applied again to these machines..
However, the intention of the European Union is to revoke said IVO and to double from now on the "countervailing duty" to 50%. This means that, In the future, gasoline-powered Harley-Davidson motorcycles will be subject to 56% import duties regardless of where they are manufactured. This action is being denounced by the association of Spanish and Portuguese Harley-Davidson dealers, considering it very unfair, since currently much lower import tariffs are applied to European motorcycle manufacturers that export their products to the United States: a 1, 2% for machines up to 800cc, 2.4% for motorcycles over 800cc and 2.5% for cars.
In the words of Matthias Meier, President of the German, Austrian and European Harley-Davidson Dealers Association: "The EU decision is contrary to our idea of ​​fair trade relations. It creates a huge competitive disadvantage for our motorcycles compared to other brands and therefore , a great impact on our business as distributors. " For its part, Antonio Perlot, Secretary General of the European Motorcycle Manufacturers Association (ACEM), adds: "We call on the European Commission and the new US Government to resume a positive transatlantic trade dialogue. We will continue to do our best to ensure that both parties reconsider and find a solution. "
It is still difficult to foresee what consequences the European Union decision will have for the Harley-Davidson trade in Europe and for European customers. "One thing is clear: this is all much more than just unfair, given that poses a threat to the continuity of our business. Almost all of our dealers exclusively distribute the Harley-Davidson brand. The possible consequences affect around 370 dealerships and 5,500 jobs in Europe. And, to all this, logically we cannot forget the consequences for the thousands of customers in the EU. We do not want to suffer, together with our customers and fans of the brand, the consequences of this commercial conflict of a political nature. We would therefore welcome the Harley-Davidson manufacturer to appeal against the EU decision, "he explains. Meier.

www.informacion.es
Eddie is an Australian news reporter with over 9 years in the industry and has published on Forbes and tech crunch.