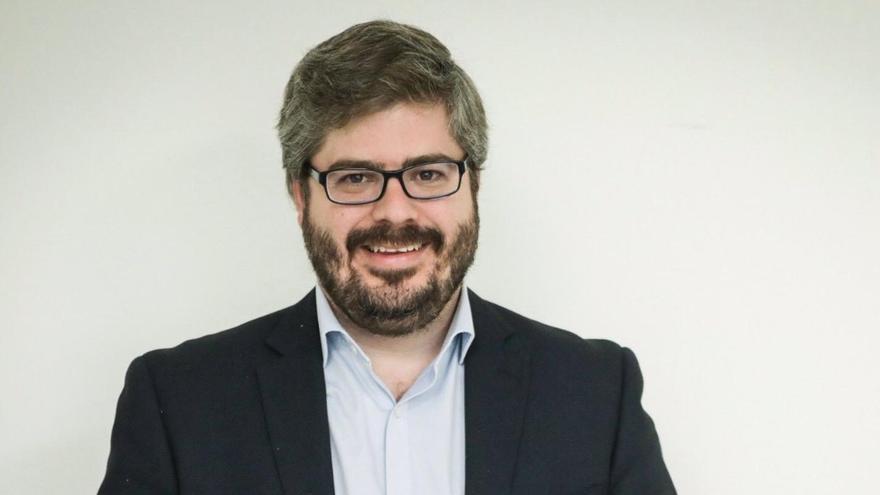 The until now Senator of Citizens and former secretary of Organization of the party during Albert Rivera's stage, has communicated that leave the 'orange' formation and his act as a parliamentarian in the Upper House due to disagreements with the current leadership of the party headed by Inés Arrimadas, whom he accuses of becoming "one more crutch of sanchismo" and joins the ranks of the Popular Party.
On the night of this Saturday, Hervías himself reported in a message on his official Twitter profile, picked up by Europa Press, that he left Ciudadanos after 15 years of militancy and attached a letter explaining the reasons for his departure after the latest events in Murcia and the Community of Madrid.
A few hours later, Fran Hervías revealed in an interview with 'El Mundo' that he was joining the ranks of the PP after taking the step of leaving Ciudadanos. "I join the PP, the only project that can beat Sánchez", Hervías explains.
"Today Ciudadanos has become a party that is part of the problem and not the solution. Abandoning liberal values ​​and principles to become one more crutch of sanchismo. "For this reason, I have decided to leave my membership and my Senate act. Due to my values ​​and convictions, I cannot continue to represent a party that has changed its ideology and principles. ", denounces Hervías.
In this text, collected by Europa Press, the former 'orange' leader acknowledges that he has internally transferred his discomfort to prominent leaders of Ciudadanos over, as he has said, the political strategy that He "abandoned" the values ​​of defense of freedom, equality, solidarity and unity.
"Sanchismo is incompatible with freedom and so I have tried to make it see several times without success", says Hervías, who charges against the" gang "that is in the Government," whose sole objective is to annihilate the constitutional framework. "
"One more of the band"
In this context, he also reproaches the current leadership for becoming "one of the gang": "Ciudadanos was born precisely to face those who seek to curtail our rights and freedoms. Without hesitation or half measures. We don't fight and sacrifice so much to become one of the band. "
Hervías continues by assuring that Spain "is torn between being a nation of free and equal citizens or being the breakthrough project and chaos of sanchismo ".
For this reason, he calls for a strong political project "that thinks more about the general interest than about the votes." "A project that carries out the policies that Spain needs to move towards a knowledge economy that provides us prosperity and social justice, that defends a diverse, but united Spain. A project in which the interest of Spain is above all ".



www.informacion.es
Eddie is an Australian news reporter with over 9 years in the industry and has published on Forbes and tech crunch.